The Untethered Soul Summary
5 min read ⌚
The Journey Beyond Yourself
No one can deprive you of the right to become the next "Untethered Soul". We can all agree that we've lost ourselves in the struggle for survival.
Don't fall into despair, because there is still time to recover our essence.
We summarize some key elements of "The Untethered Soul" in brief and through this summary, the fragrance of peace and contentment arises.

Who Should Read "The Untethered Soul"? And Why?
"The Untethered Soul" is one of those books you don't wish to end. It's one of those masterpieces which speak to you in a way typical for bestsellers.
The quality of this book cannot be compromised because it alludes to all aspects of spirituality and in the meantime, integration with other disciplines takes place.
The author's deep focus breaks the brick wall of sorrow. Armed with years of experience, Michael A Singer doesn't lack the native wit and easily copes with the problems of an ordinary person.
This book is highly recommendable to all individuals around the world who crave to experience the miracle of inner peace.
The only obstacle is you, the only issue is embedded within you. Don't blame anyone and start your journey to find your way back home.
About Michael A. Singer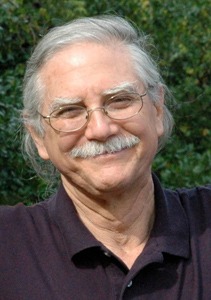 MICHAEL A. SINGER is a recognized person of international stature, as a result of The Untethered Soul – New York Times #1 bestseller. 
He also wrote The Surrender Experiment, which deservedly has been praised all around the world. His journey starts in 1971, after having a mystical experience, Michael for the first time became aware of his inner reality.
---
What if you let go of boundaries and build a new path towards your dreams and expectations?
---
"THE UNTETHERED SOUL" Quotes
There is nothing more important to true growth than realizing that you are not the voice of the mind - you are the one who hears it. Click To Tweet
Only you can take inner freedom away from yourself, or give it to yourself. Nobody else can. Click To Tweet
Only you can take inner freedom away from yourself, or give it to yourself. Nobody else can. Click To Tweet
True personal growth is about transcending the part of you that is not okay and needs protection. Click To Tweet
---
What if you could release yourself from fears and limitations, and be as free as a bird in the sky?


What if you can discover within yourself a better you? A stronger you? A wiser you?
We've found some answers to these questions in 30 inspirational nuggets from Michael A. Singer's The Untethered Soul.
Check them out below and download the free pdf to find out more.
Our Critical Review
Perhaps, many people are still skeptical about the life without worries; it sounds like a fairy tale that rarely comes true. In reality, every problem is self-created, in the here and now, there is nothing other than you, and your awareness.
Stick to your logic and see what happens. We were thrilled by the approach and perfect flow that lifts you up. In other words, you will rarely find such useful and helpful piece of advice that is also applicable in the digital era.