Meditation for Dummies Summary
5 min read ⌚
Are you feeling lost, drifting around absent cause? 
It's not the end of the world, so take your time, and hold your breath. "Meditation for Dummies" gives a critical overview of any person's deepest sensations, leading to a complete illumination. Test his medicine, and proceed towards peacefulness and harmony.
We summarize all the concepts that can help you get there, where you can outmatch any opponent on the inner battlefield.
Who Should Read "Meditation for Dummies"? And Why
The evolution is not merely evolving from single cell organisms to rational human beings that we are today. Physical development is just one part of the whole evolutionary process that beings have to overcome. The real purpose of "Meditation for Dummies" is to help people to finally come to a point where they can move beyond the egoistic approach in life and proceed with a little bit more spaciousness.
Only by comprehending the value of meditation you'll be able to see with the eyes of contentment, happiness, peace, love, and friendship. For the same reason, this book is intended for all those people who believe that they are worthy of experiencing full-time happiness and bliss by simply following the signs of our inner self through meditation.
About Stephan Bodian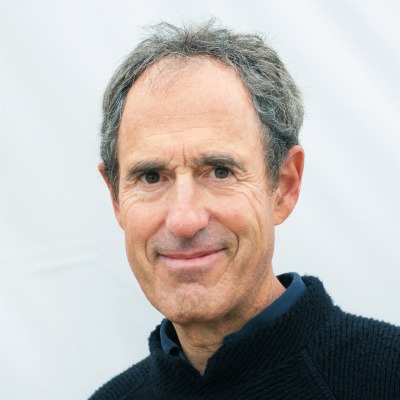 Stephan Bodian is a famous international writer, therapist, and part-time teacher. He also conducts daily "inner inquiries" (satsangs) and shares with his audience spiritual knowledge by mentoring and guiding people through life. Despite his deep meditation knowledge, he has also written several best sellers and developed an app called Mindfulness Meditation (with Mental Workout) which has been praised by prominent journalists from New York Times and the Wall Street Journal.
Count on the author's expertise.
His words are his life, Stephan Bodian as an advanced meditation practitioner certainly has all the credibility to talk and teach different meditation methods. Bodian is also a licensed psychotherapist, and he worked in-chief of Yoga Journal as an editor for over a decade.
"Meditation for Dummies Summary"
From one unique perspective, it seems like you are sitting around and wasting time, but it's something else. A person can explore its inner self, because it will keep him/her peaceful, healthy and persistent.
Why should a person trust Bodian's intuition and expertise?
If you take into consideration the abundant of complex and complicated meditation tips that exist, you'll understand why people still think that meditation is a complete waste of time. For instance, Stephan Bodian advice has its background in facts, clarity and inspiring tone which creates a more reliable understanding of the word meditation.
Many gurus, meditation teachers and plenty of other spiritual people agree that the interpretation of meditation scripts are somehow becoming separated and divided into schools, masters with different methods and so on. On the contrary, Bodian is entirely fair and all-embracing when it refers to the same issues: His readers are introduced to numerous perspectives and methods by different masters, at the same time he also shares his own experience about the subject.
Here's what you should seriously consider:
The listeners of the beginner's meditation program will be guided carefully to comprehend the 12 different types of meditation and start using them daily. Not only gurus but also ordinary people recommend meditation (from personal benefits) to novices and advanced practitioners, where you'll be able to learn and explore useful breathing techniques and proper inner inquiry meditation.