DEFINITIVE How to Stop Worrying and Start Living Summary
<1 min read ⌚

MicroSummary: Written in 1948, "How to Stop Worrying and Start Living" by Dale Carnegie has grown to become a self-help classic and one of the best books on self-improvement ever written. It aims to help readers recognize and analyze their worries, before teaching them how to break and conquer the worry habits by cultivating the right mental attitude.
Overcome Worrying with Time-Tested Techniques
Most people are unaware that the power of today exceeds the one of tomorrow or yesterday.
Let's keep this one a secret for quite some time. Or not? Why should we? It's right there in front us, the only thing that can make us happy.
Our book summary lines up all the crucial things from Dale Carnegie's research, linked to happiness.
Don't just stand there, go get your joy!!
Who Should Read "How to Stop Worrying and Start Living"? And Why?
Everything about today and now is worth exploring. Dale wants to encourage each individual to dive into the waters of acceptance, cooperation, and happiness. You want to be happy?- You should stop whining and worry all the time. Thinking about the future is not helpful either. The author targets persons who feel ready to conduct an inner change.
Here's the thing:
It is challenging of course but by focusing on the present moment you'll gradually develop a habit of disregarding all mental concepts that are causing a disturbance. Sometimes it's hard to put the past behind you and carry on. Worrying is not a helpful method when you become nervous your ability to make right decision declines. It all comes down to series of questions- Are you ready? Can you do it? Are you capable of change? What is your inner satisfaction?
About Dale Carnegie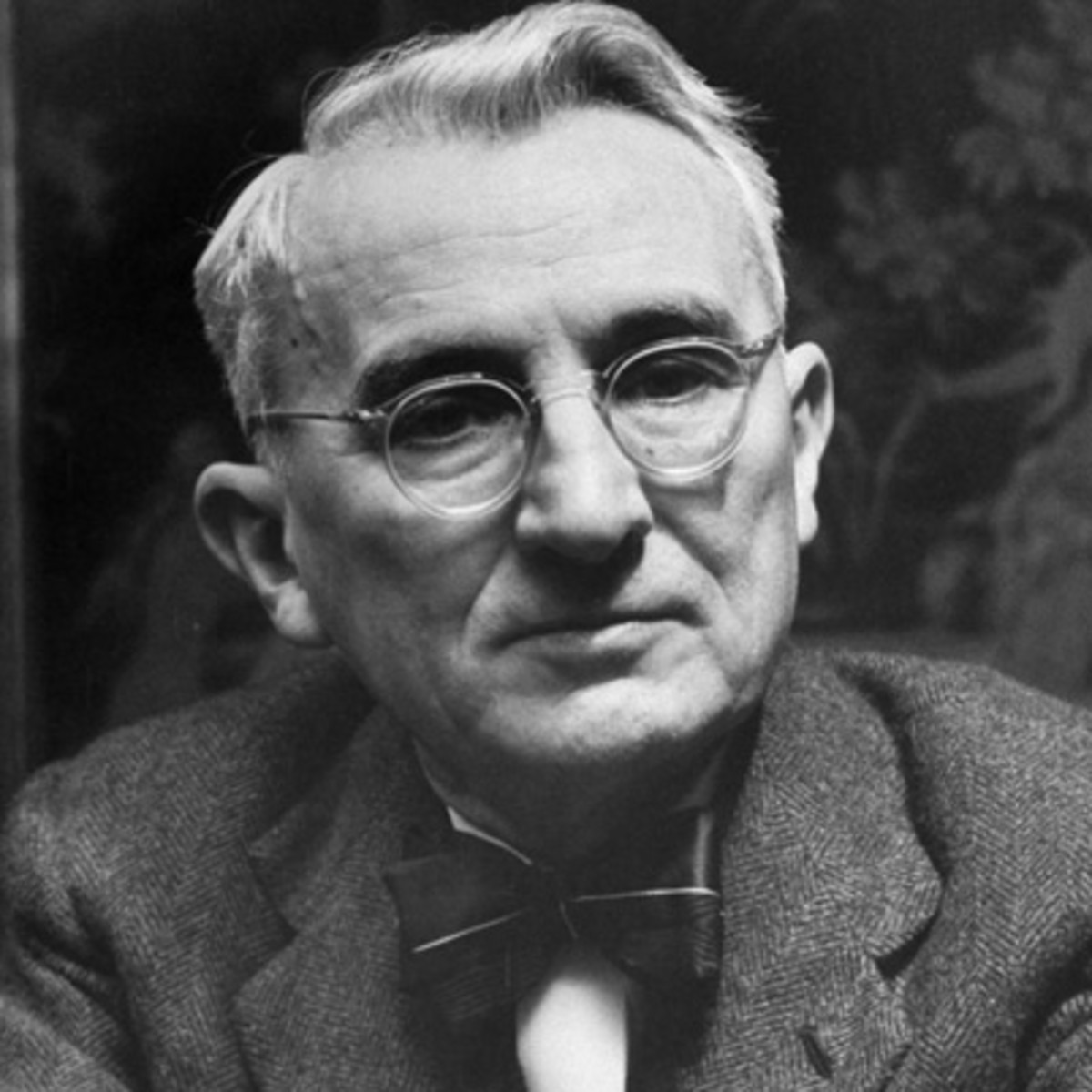 Dale Carnegie was an American-born inspirational lecturer, great writer, and inspiring teacher. He was born on 24 November 1888 in Maryville, Missouri, U.S and the second son of James Carnagey (a poor farmer). During the 40's his books were sold in millions of copies, and during that time Dale comes to a reputation of being among America's greatest writers of the 20th century.
Later on, these books became the foundation for a series of different inspiration seminars and self-improvement programs for all sorts of people. Among his greatest masterpieces, several are worth mentioning: "How to Win Friends and Influence People," "How to Enjoy Your Life and Your Job" "How to Stop Worrying and Start Living," and "The Quick and Easy Way to Effective Speaking." On November 1, 1955, United States of America lost one of the greatest authors of the 20th century.
"How to Stop Worrying and Start Living Summary"
Constant worrying and negative attitude will get you nowhere — just guide yourself like Dale Carnegie who says – examine the problem at first, focus on finding answers to resolve the issue, and stop whining about the present situation.
Dale Carnegie compiles various aspects of wisdom based on principles on how to immediately overcome your concernment notion about things that are beyond your reach.
As a reader, you'll find some fundamental principles outlined by Dale that will help you to stop worrying all the time. His full bucket of information is drawn from reliable sources, from genuine people who have tasted the smell of inner peace and satisfaction, and from the accurate quotes of ancient philosophers, modern leaders, and others.
Here's why Dale should be trusted: