The How of Happiness Summary
4 min read ⌚
A New Approach to Getting the Life You Want
We are all overwhelmed by the feeling of depression, which opposes the term happiness. Nowadays, we've found the cure for this issue, and you are not bounded to go anywhere in order to get a closer look. It's all here.
Our book summary offers a glance into Sonja's "mind," and how can you use her expertise in your life.
Who Should Read "The How of Happiness"? And Why?
The book is rich with numerous statements which explain precisely how this process works. Instead of relying on examples, you can use in practice whatever you've read, the very next day.
No pressure, but it's highly advisable. Believe Sonja when she says, happiness is just around the corner, adding to commitment some mood-lifting techniques is a ticket to victory.
As such it's highly recommendable to all people, who believe that their destiny is to be happy.
About Sonja Lyubomirsky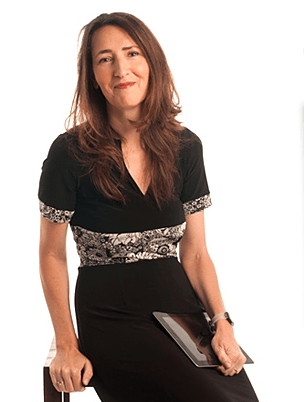 Sonja Lyubomirsky is a psychology professor born in 1967 in Moscow. Currently, she teaches at the University of California, Sonja often receives praise for her work by being quoted in news articles linked to happiness, and contentment.
"The How of Happiness Summary"
Do you remember the monster hit back in the 80s, performed by the singer Bobby McFerrin entitled Don't Worry, Be Happy? The catchy tune, followed by bouncy rhythm, rose to international popularity and fame because it lifted the spirit of all people. All across the globe, people were signing these verses, magically transforming the bitter, anxious world into a happy place, at least for some time.
The lyrics go like this: "In your life expect some trouble / When you worry you make it double / Don't worry, be happy / Be happy now." This is not a rhyme or a sentence, it's a life motto, that you should start following this instance.
Stay with us to learn why happiness is few blocks away from all of us:
Indeed, happiness is something that stretches far beyond the essential conceptual meaning. In open circles, joy is synonymous with some time phenomena like the adrenalin.
Obviously, hard work consists of maintaining focus and stability over a longer period. The author of "The How of Happiness" Sonja Lyubomirsky promises that this book will live up to your expectations if you follow its tips and guidelines. Nothing mysterious about it, only emphasizing the power of psychology and inner energy.
Here's the kicker:
Have you ever witnessed a complainer or a whiner who is filled with hope, energy, and dedication to success? The answer is no, regardless of the country you live in, or how your circle of friends influences your well-being! In either case, the point remains the same, you and you alone, are responsible for making things go your way.