Emotional Intelligence Summary
<1 min read ⌚

Why It Can Matter More Than IQ
You probably hear talks about emotional intelligence all the time.
But what exactly is emotional intelligence, and why is it so important to understand it?
Your IQ is merely one segment of your total intelligence. The other major part is your EQ. It is important because the more emotionally intelligent you are, the higher self-esteem you will have. You will feel as if any goal is achievable, and survive failures with a dose of optimism.
It is the not-so-secret ingredient of an everlasting happiness.
So, what are you waiting for? Scroll down to our summary of Daniel Goleman's "Emotional Intelligence" and get a step closer to a more fulfilled life.
Who Should Read "Emotional Intelligence"? and Why?
Emotional intelligence book reflects the person's ability to control its emotions and use them for constructive, productive and peaceful purposes. It is somehow the foundation for good attributes that a great leader should possess to build strong and successful interpersonal relationships with different personalities.
This book is intended for all those people that are willing to conduct an inner inquiry, to realize the everlasting emotional intelligence that would provide them with the ability to communicate with greater ease, make more intuitive decisions, and inspire others to walk down the right track.
About Daniel Goleman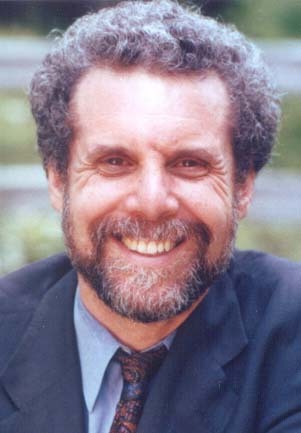 Daniel Goleman was born on March 7, 1946, in Stockton, California. He is an American-born writer, psychologist, professor, journalist, and motivator.
His professional life is enriched with valuable experiences while working at New York Times for more than a decade, covering and reporting on the brain and behavioral sciences. He comes from a well-educated family; his father worked as a professor as well.
After receiving a scholarship from Ford Foundation, he immediately joined Harvard University. Later on, Daniel Goleman became a professor there, and he is a former editor of Psychology Today. His best works are Healing Emotions; Emotional Intelligence; Vital Lies, Simple Truths; The Meditative Mind, etc.
"Emotional Intelligence Summary"
In this influential book, Daniel Goleman's purpose is to introduce millions of readers across the globe with the term emotional intelligence (EQ).
At first, the people used to wrap their head around emotional intelligence. Later on, however, they've realized that it is a mixture of psychological elements, which appear in every person's mind and features that Goleman declared are responsible for at least 80% of life success. The important thing to note is that self-respect is a concept that needs to be developed continually, and the most vital period for improving those processes is the childhood.