3 min read ⌚
A Story About the Power of Positivity
Whether we like to admit it or not, tension is becoming omnipresent in all layers of average human life.
"The Positive Dog" displays the unbiased facts and proven theories that confirm this claim.
About Jon Gordon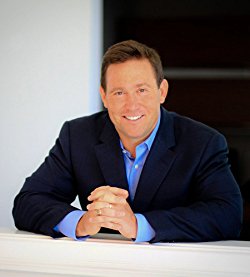 Despite being an author of several books, Jon Gordon is also a public motivational speaker and a consultant.
"The Positive Dog Summary"
Most people are fed up with life. Such mentality is opposing the thinking positively notion and reduces your chances of attaining peace. Having the lucky charm relies on your viewpoints and cultural, educational and environmental background.
Various psychology experts agree that self-esteem plays a considerable role in developing a positive attitude. Constructive thinking patterns are an indication of a happy life; existence filled with joy and passion. Whatever floats in your head will latch onto your real life.
An act of negativity adds to stressfulness, unhappiness, depression, and anxiety. Negative people always feel threatened and tend to blame other people for their status or situation. In truth, our shallow thoughts pose a threat to our well-being.
If your business or company is filled with negative associates, managers, and employees; undoubtedly your firm will suffer.
Numerous studies mark these allegations and justify the claim that only a positive attitude can match a happy life.
90% of all health issues are merely a consequence of a stressful life. Worries and tensions only produce a new generation of depressive people, whose emotional state keeps getting worse. In one recently conducted study, scientists revealed that happier nuns lived a few years longer than the others.
In all analyzes, positive sales experts overshadowed their fellow depressive colleagues by a mile. It's not something extraordinary because building a strong team spirit takes real leadership skills.
"Leaders not bosses" is the answer, encouragement is key to both efficiency and productivity. Nobody likes to work under pressure, without proper guidance.
Experts have even designed a perfect marriage scheme – 5:1 ratio positive to negative interactions if you intend to make things work.




Failed marriages often have 1:1 ratio, which explains the increased divorce rates.
Optimistic individuals are not backing down when things get tough. They stand up and fight against anything that inflicts stress and unhappiness.
Those who advocate for openness and freedom, are more likely to find solutions and apply ethical practices.
In sports, athletes who unlike others publicly express their emotions are proving to be better performers than the negative ones.
As we said, positive persons are more efficient and productive. Being motivated an in high-spirits gives you the edge and increases your chances of getting promoted or publicly praised by the superiors.
Key Lessons from "
The Positive Dog
"
1.      Develop a "Positive Plan"
2.      Before saying something negative "Stop"
3.      Show compassion and offer friendship
Develop a "Positive Plan"
This 11-day strategy is not merely something that you should take for granted.
The road to total optimism is paved with proper planning and pure intentions.
Before saying something negative "Stop"
Sometimes we need to pause in order to reassess the situation. Bad words are just like arrows; once they are fired, there is no turning back.
Take it slow and gently.
Show compassion and offer friendship
The two-dog story describes how we must lower our guard down and be open to compromise.
Everyone appreciates sincerity and desire to make things right. Leave your ego aside for a moment and focus on solving the issue.
Like this summary? We'd Like to invite you to download our free 12 min app, for more amazing summaries and audiobooks.
"The Positive Dog" Quotes
The world needs you to speak into the hearts of others and say, I believe in you. If you have the desire then you also have the power to make it happen. Keep working hard. You're improving and getting better. Keep it up. Great things are…
Click To Tweet
We all have two dogs inside of us. One dog is positive, happy, optimistic and hopeful. The other dog is negative, mad, sad, pessimistic and fearful.
Click To Tweet
Abundance flows into your life when gratitude flows out of your heart.
Click To Tweet
Gratitude is one of the greatest gifts we can give ourselves.
Click To Tweet
When you are positive, you not only make yourself better, you make everyone around you better.
Click To Tweet



Just a regular guy with a knack for writing, and digital marketing.
Emir is the Head of International and SEO at 12Min. In his spare time, he loves to meditate and play soccer.