Now, Discover Your Strengths Summary
3 min read ⌚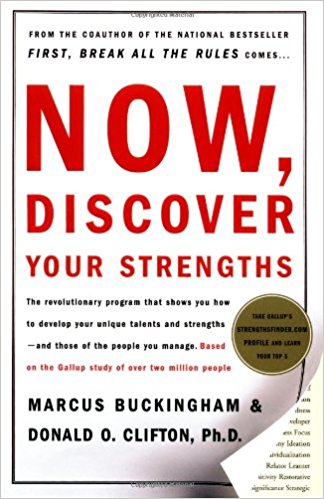 "Now, Discover Your Strengths" is an insightful book that encourages out-of-box thinking, and increases the sense of awareness in tough situations.
About Marcus Buckingham and Donald O. Clifton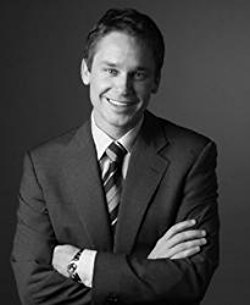 Marcus Buckingham co-authored First, Break All the Rules, and The One Thing You Need to Know.
Donald O. Clifton was a renowned American psychologist and he wrote several books.
"Now Discover Your Strengths Summary"
There are several equally practical techniques for enhancing the organizational performance. You can either address the weaknesses or place special attention on finding the strengths. Most companies acknowledge that there has been a slight cost overrun due to activity-allocating inefficiencies.  
Strategic thinking can further inflame the situation mostly because leaders tend to guide their efforts based on misleading ideas and predictions:
Anybody can receive the technical

know-how

with the right amount of training.
People improve their performance when they "assault" their vulnerabilities.
In general, many experienced managers have a habit of following a different route. Instead of emphasizing the weaknesses, they outline a field of satisfactory capabilities and zoom in on the details to fully exploit the strengths.
Efficient organizations are not only focusing on the positive assets, but also on ways to further enhance their impact.
Don't skip the idea of utilizing the skills of your employees and discuss to see whether your strategy fits their extensive know-how.
Praise talented and hard-working individuals for displaying your devotion towards the company.  
The main recipe to success can be either cut to pieces or explained as one entity: "Regardless of your approach, taking advantage of the strong points, and bring under one's control all the weak spots – is all that separates prosperity from failure."
The ability to assess the situation and anticipate the effects of your decisions is regarded as a key element to reach another maturity level. Underestimating the impact of external factors can be fatal. The workplace atmosphere that forms or destroys the group cohesion can strike the companies at the very core.
Warren Buffett needs no introduction, and his tips come as a blessing to many. He associates success with the ability to accommodate professional obligations that put in the spotlight one's strengths. Others describe Buffer, as an intelligent and calm person.  
In the same fashion, your yearnings describe whether you are a goal-oriented person or a delayer. If the task matches the employer's area of expertise, the job will be done quicker and better.
Three tightly related, and yet unique aspects:
"

Talent

" – The hidden incentive developed under the guidance of various feelings, emotions, and thoughts.
"

Knowledge

" – Everything that you acquired through formal education.
"

Skills

" – The unique know-how that distinguishes you from the rest.
Key Lessons from "
Now, Discover Your Strengths
"
1.      Don't neglect the significance of acquiring valuable information
2.      Balance in the company
3.      Create a supporting-work environment
Don't neglect the significance of acquiring valuable information
Knowledge, unlike other elements, can be highlighted as a critical factor and information deriving from reliable sources.
This type of expansion is dependent upon studying techniques and learning processes. Knowing how and what you need to perform, will put you in a great position and reduce the human-error.
Balance in the company
Find the perfect ratio between talent and weakness. The synergy between these two defines all the other links that may hinder or stimulate the company's progress.  
However, staying on track requires a bit more on your part. Make sure that the main focus is still positioned at the possibilities, rather than on the fragile elements.
Create a supporting-work environment
Delegating comes secondary due to the fact that to perform at your very best, you need support. This aid can arrive in different forms.
One of them is the ability to create a positive working atmosphere.
Like this summary? We'd Like to invite you to download our free 12 min app, for more amazing summaries and audiobooks.
"Now, Discover Your Strengths" Quotes
No matter how proud we are of our strengths and no matter how powerful these strengths can sometimes appear, we suspect that our weaknesses are lurking, dragon like, in the depths of our personality.
Click To Tweet
Whatever you set your mind to, you will be most successful when you craft your role to play to your signature talents most of the time.
Click To Tweet
Most organizations remain startling inefficient at capitalizing on the strengths of their people.
Click To Tweet
Skills determine if you can do something, whereas talents reveal something more important: how well and how often you do it.
Click To Tweet
If you stop investigating yourself for fear of how little you might find, you miss the wonder of your strengths.
Click To Tweet



Just a regular guy with a knack for writing, and digital marketing.
Emir is the Head of International and SEO at 12Min. In his spare time, he loves to meditate and play soccer.