The Warren Buffett CEO Summary
4 min read ⌚
Secrets from the Berkshire Hathaway Managers
Let's look what is happening behind closed doors in Berkshire.
Warren Buffett's CEOs offer their expertise on corporate leadership and explain how they come to an idea of inventing the "Buffett-land".
Who Should Read "The Warren Buffett CEO"? And Why?
"The Warren Buffett CEO" is perfect for those who are impressed not just by Warren Buffett, but also by his team of experts who created an empire out of thin air.
No person, not even Benjamin Graham was able to do, what Berkshire managers and CEOs have done over the past years.
If you are a manager, CEO, owner of a small enterprise, or merely a student eager to learn the secrets of effective management, takes this book in hands, and start reading!
About Robert P. Miles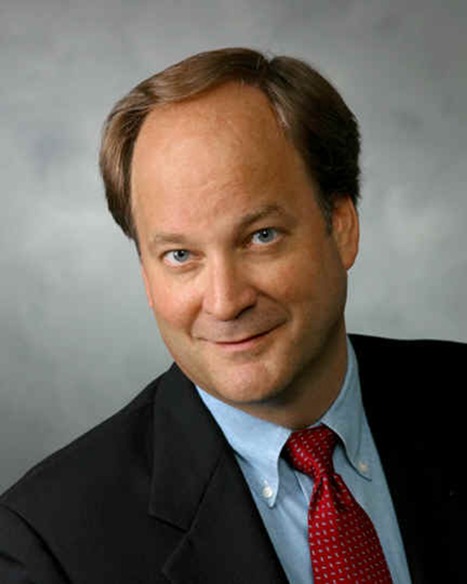 Robert P. Miles is an international figure, a keynote speaker, author and business expert who currently resides in Florida.
He is among other things, a long-time Berkshire Hathaway shareholder and Warren Buffet's partner.
Many recognized personalities have praised his work and acknowledge the fact that, investment is all about work ethics.
Robert wrote 101 Reasons to Own the World's Greatest Investment; Warren Buffett Wealth, etc.
"The Warren Buffett CEO Summary"
One of the wealthiest man in the world, the business guru, and a finance expert, Warren Buffett had a vision.
Before the creation of Berkshire Hathaway started – this investor planned to build a leading company on the market.
In reality, what Warren did, is hard to describe by any standards, due to the mixed stories and facts. But was that the case? – Let's find out together. His credibility is fairly earned, but what about his CEOs, and managers – what is their story?
You are probably guessing, just another book that unfolds like some fairy tale stories.
For instance – In 1985 someone did this or that but no, let's cut to the chase!
To what does he own his success? Even personalities like Warren didn't do all the hard work by themselves.
The conglomerate publicly expresses gratitude to those innovative and creative Berkshire CEOs, managers, and other executives who have contributed to the making of this great corporation.
In other words, the credit certainly doesn't go strictly to Warren Buffet. By all means, the individuals who created an empire followed a vision and merged dozens of individual companies that ultimately produced the financial beast "Berkshire Hathaway".
According to experts, a holding company is not a place of absolute power over the others; simply it provides guidance.
For instance, having shares in world's top-notch companies is perhaps the most significant victory of the century.
According to his beliefs, investment is not a scientific fact, although having some sort of information is essential for making the right call. His perspective is a reflection of a transparent standpoint.
This indication led to the revelation that – owning a fully functional company, is better than holding just a part of it. Investments related to Berkshire's business model are proven its usefulness in hundreds of situations.
Do you want a piece of Warren's magic? – Here's how it goes. Dig deep, and analyze the company from all angles. Ultimately, you'll find a firm or business run by capable executives, especially CEOs.
Surprisingly, having access to all information is a fantasy for most investors but not for Warren. He uses his skills to pursue high-quality CEOs, with some remarkable work ethics.
Such a rarity is hard to find, but that's not a problem if you know what you are looking for. Company's management plays a vital role in this endeavor. After collecting all sorts of information, comprehensive analyzes are being done on behalf of Buffett.
All things considered, this approach on the market has granted him a fortune, extending far beyond his wildest imagination.
By following this philosophy, Buffett gives more freedom to his operatives and managers. The interference from the parent company is best described as – not disturbing but mentoring.
Robert P. Miles puts to question many things run by Warren Buffett's managers.
The knowledge he gained about how Berkshire Hathaway operates, enables him to deliver insights from all companies integrated into the parent firm.
Armed with information, and expertise in various industries, Miles reveals what keeps Berkshire at the top for so long.
The author intends to portray as much as possible CEOs, from many companies, all presented in a set of stories driven by prosperity and success.
Key Lessons from "The Warren Buffett CEO"
1.      Buffet's charisma and vision
2.      The power of support
3.      Integration as a tool for winning the market
Buffet's charisma and vision
Not all managers enjoy the privilege of talking to Mr. Buffett personally, but his presence is felt among them.
Even though contacts are strictly professional, the trust existing among the companies – integrated as one, speaks a lot about Buffett and his visionary attitude.
The power of support
Although Berkshire has shares in various industries, the mindset if absolutely the same. From the very top to the bottom – all organizational layers respect the integrity being brought by Warren and cherish this relationship.
The Berkshire managers have a great deal ahead of them, supported by a great team of experts and most importantly, a fearless leader.  
Integration as a tool for winning the market
Berkshire somehow managed to "invade" smaller enterprises and persuade them to embark upon a mutual quest.
Afterwards, the decentralized source of power and financial independence came spontaneously, which led to new investments, as stated before.
The Buffett's strategy relies on targeting wholly owned companies, by sharing a shared vision, and perspective.
Like this summary? We'd Like to invite you to download our free 12 min app, for more amazing summaries and audiobooks.
"The Warren Buffett CEO" Quotes
The most luxurious way to fly is all by yourself. This is as close to Air Force One as I'll ever get.
Click To Tweet
See's Candies is often described by Warren Buffett as the perfect business.
Click To Tweet
Treat a complaint as an opportunity.
Click To Tweet
I love his philosophy. I love his integrity. I love the way he deals with people.
Click To Tweet
Combine a great idea with a great manager, you're certain to obtain a great result.
Click To Tweet


Our Critical Review
All tales are equally important – indicating the CEOs commitment, and passion pointed towards their companies.
Each chapter contains a unique model developed on the grounds of possibility and genuine discovery. We share the excitement with Miles and invite everyone to add this one-of-a-kind book on your bookshelf.  


Just a regular guy with a knack for writing, and digital marketing.
Emir is the Head of International and SEO at 12Min. In his spare time, he loves to meditate and play soccer.