4 min read ⌚
The 8 Skill That Separate People Who Perform from Those Who Doesn't
The Know-How Summary focuses on whether you possess the right set of skills for being a leader and a person of integrity.
Don't worry if don't feel like being one of them because Ram Charan's book will change that.
Stay with us for extra info on effective leadership.
Who Should Read "Know-How"? And Why?
With this in mind, we strongly imply that this engaging book is in tune with time, and it's highly applicable as well.
All things considered, it's best equipped for managers, executives, government officials and people craving to turn the corner and become respected leaders.
About Ram Charan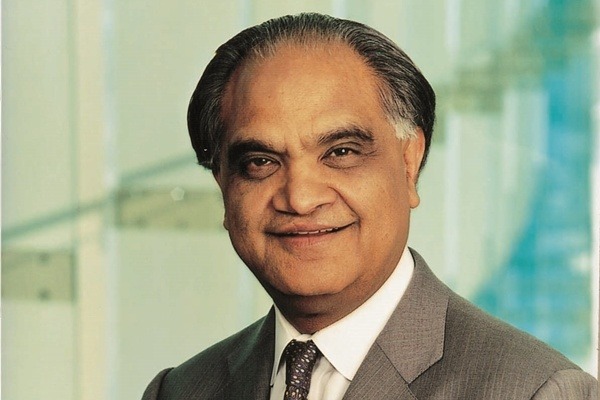 Ram Charan is a keynote speaker and an expert in leadership who prefers the title "business adviser" or consultant for global corporations.
His words and methods indeed speak to the public as if they are written especially for them. He wrote The Leadership Pipeline; What the CEO Wants You to Know and co-authored of Execution.
"Know-How Summary"
Have you ever wondered – Why our education system lacks practical subjects that can transform feasible ideas into actions in the digital age?
No worries, Ram Charan offers his expertise and subtly creates a course through this book, where you'll be introduced to brand new topics such as "Leadership Perspective, Business Savvy" Economic Failures and others.
Ram Charan's primary concern is whether we possess the "technical know-how" to identify with the tutorial presented by him.
In either case, let's start building that knowledge:
As an insightful, fact-filled, all-encompassing "handbook," which lays at your feet pretty straightforward, and inspirational solutions, for executives to use in their daily endeavors.
Beware of harmful factors, and contemplate your next move. However, now you have the support of Ram Charan to use it on numerous occasions since none of his ideas are for disposable use.
If you want to sharpen your leadership skills – stay with us:
In a race against time, every company is prone to change, regardless of the ideology or methodology it depends on.
You mustn't be inclined towards one sector or the other. The real objective is to strengthen your market position and resists the temptation to compete against individual competitors. You are running up against the market, not other companies!
Here's the deal:
The capitalist ideology is embedded in the marketplace stimulates shifts and twists on a regular basis.
Newcomers looking for their fair share in the market are endangering the position of the established firms that sometimes fail to generate a positive feedback for their new products.
Therefore, having the "know-how" can really be of substantial importance in order for you to beat the odds and come out victorious in any situation.
Feel the pulse of the market, and make your predictions, but remember the "know-how" makes a huge difference. Alertness or awareness is also a crucial tool for being one step ahead all the time, something that every company desperately needs.
First, let's outline what makes a successful leader, or which traits that individuals must possess.
At number one, Ram points out thirst for new knowledge, or desire to endure through acquiring new ideas, and test their effectiveness at any given opportunity. Second, the ability to analyze the trending products and use that info to answer the market's demands.
This is crazy:
The fundamental principles of a successful corporate executive are presented briefly in this paragraph. It's best if we divide them into two primary assignments:
Find the perfect job that fits your skills – meaning that you mustn't pursue anything that may not suit you.
Once you get the job, the next task would be to ask for guidance. It's vital if you are aware of your capabilities because there is nothing wrong with relying on outside help.
For a long-term perspective, you must have the eye for a potential leader. The one who can pull the strings and lift up the spirit of your employees or co-workers. It's often said, technical know-how absent interpersonal skills have no impact and vice versa.
Develop an active unit of independent managers and give the freedom to operate. They'll repay you in productivity and efficiency.
Key Lessons from "Know-How"
1.      Verizon's prediction proved right
2.      Analyze other professionals
3.      Be adaptive and open to new opportunities
Verizon's prediction proved right
Executives with technical know-how are curious and eager to improve their abilities, driven by a passion for putting all pieces together. If you are keen to solve this puzzle, have in mind all the elements you're going to need.
Approach the problem aggressively and then digest it in small portions. For instance, we recall the Verizon example, when Ivan Seidenberg – Chief Executive Officer (CEO) foresaw the boom of wireless connection and without hesitation invested more than 2 billion dollars.
This fearless attitude granted him the number one stop as America's top Telecommunication Company.
Analyze other professionals
Yes, scouting can do the job; put yourself in the shoes of a soccer scout for example. By analyzing how these individuals behave, you'll receive insights on their evaluation techniques.
In general, all you need to do is combine scouting experience and your expertise in the industry to create a deadly combination for recognizing future executives with the right set of skills.
Be adaptive and open to new opportunities
Last but not least, flexibility. Following a method blindly without room to turn towards more profitable opportunity is something you should not practice.
Shape your mindset in order to design an executable plan of action that will bring you improvements on all organizational layers.
In this case, the working-environment plays a pivotal role in understanding the "big picture" and company's vision.  
Like this summary? We'd Like to invite you to download our free 12 min app, for more amazing summaries and audiobooks.
"Know-How" Quotes
Leadership is a messy phenomenon.
Click To Tweet
Nothing ignites people's fire like asking them to think.
Click To Tweet
Goals are set at 50,000 feet. Priorities are set at ground level.
Click To Tweet
Let there be no controversy: Leaders are made, not born.
Click To Tweet
Evaluating people by numerical performance alone doesn't give you insights.
Click To Tweet


Our Critical Review
He just like his colleagues, faces criticism for the repetitiveness of information, but that mustn't stop you utilizing Charan's handy tips. In general, we want to stick to the examples of companies or brands, which benefited or collapsed due to implementing/ or refusing to apply his methods.


Just a regular guy with a knack for writing, and digital marketing.
Emir is the Head of International and SEO at 12Min. In his spare time, he loves to meditate and play soccer.