4 min read ⌚
Achieving Personal and Professional Success by Keeping a Positive Outlook
Every step consists of hard work and determination to endure in every environment.
It's perfectly logical to indicate that every fight occurs inside your head.
Who Should Read "A New Attitude"? And Why?
This book, as you already realized, has no boundaries because it's destined to demonstrate the power of change. A new attitude is not so much as a life-altering experience as it's awakening of your inner potential.
Under these circumstances, "A New Attitude" is a perfect fit for all those skeptical individuals who feel like being the "underdogs" all the time.
Defy the odds, and make your presence count at any stage. Rekindle that inner drive, and prove your worthiness to yourself.
About Marian Thomas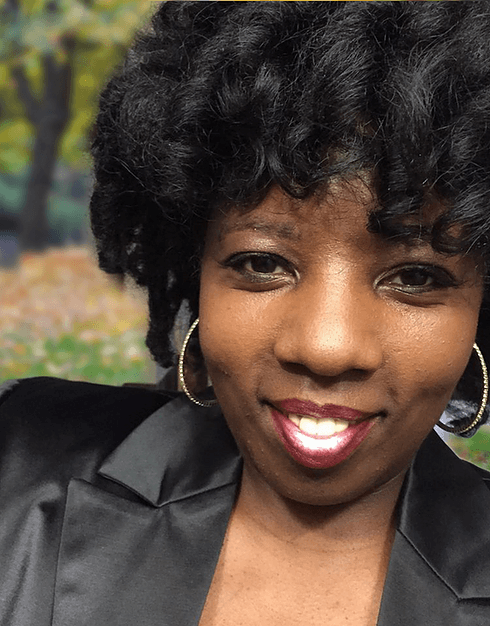 Marian Thomas evidently enjoys a lot of respect as being one of the greatest fiction writers these days.
She also is the editor of Customer Service: The Key to Winning Lifetime Customers and the author of several life-changing books including Balancing Career and Family; Service, Service; Positive Mental Attitude.
"A New Attitude Summary"
Success cannot be separated from attitude. As intertwined concepts, they both receive enough attention from all people. The society enforces a series of rules and laws that interfere with prosperity on all levels. A great contributor and opponent of this theory is the positive attitude.
The mentality is a bunch of habits, ideas, beliefs, etc. For achieving success, one must reorganize all of these so-called "theories" and reshape theme to serve a higher purpose. Although, success and attitude meat on controversial grounds, the burden they carry signifies the hard work needed to reach the satisfactory stage in life.
Surprisingly, not all people are prepared for conducting such a change, most of us hide behind the safety of the "mind-walls". Meaning that we all want a piece of that delicious cake, but no one wants to give up the other chocolate.
Apparently, your relationships and your career depend on how you deal with problems. Sooner or later, a person will purchase a first-class ticket to prosperity and leave the poorness dwelling in its mind.
A recently conducted study reveals that insurance agents, who interviewed or chatted with their clients had a higher chance of getting a positive response if they approach them with utmost sincerity and positivity.
Occasionally, those agents used a technique to lure the clients in, by "selling" a happy person's face and consequently outsold their more pessimistic colleagues by astonishing 37%. On the bright side, you can be the one you choose to be, take your pick. In general, we create our own future.
In other words, the negative psychological attitude overturns reality. Some people complain that they were taught of behaving in a certain way as a result of inadequate parenting. Sometimes people feel like being programmed, and that's no strange phenomenon, but is there a way to confront it? All you need to do is to give the optimistic attitude a try, despite what your parents have told you.
The environment and society not always encourage us to push forward. It's not normal that everything flows perfectly well and indeed, that's the case with so many people. For instance, optimistic parents support their children, while on the other hand, the pessimistic ones – promote "You are not Good Enough" kind of attitude.
Don't worry, regardless of what you have experienced as a child; there is a way for unleashing your full potential. The universal mission of every person is to be happy – even though it may sound a little cliché it's not.
Actually, your happiness pulls the strings of life, combined with a dose of ambition and determination. Your orientation, religion, culture doesn't stand in the way of that because it works in any situation. The author, Marian Thomas, believes in "Attitude-change" as a tool for overcoming any obstacles that may emerge.
It's equally important, to outline that many experts agree that there are no two people in this world with the same attitude. Although we can share some characteristics with others, that doesn't put you in the bubble of sameness.
The mental strength is what makes the difference between success and failure. Having a certain amount of expertise in some area can only serve as leverage for pushing you to reach the final destination.
Thomas's exclusive book brings opportunity and reawakens the "liveness" in any person. We warmly present this book to managers, consultants, leaders, students and any other person eager to implement a change and reach new heights.
Key Lessons from "A New Attitude"
1.      Think about yourself, and avoid worrying about others
2.      Tips have no value, absent determination
3.      The secret of unsuccess
Think about yourself, and avoid worrying about others
Spending energy on blaming others is the worst-case scenario, which destroys your hopes and dreams.
As a result of this discovery, many people started to live by new rules – a new attitude! Maybe it's time you do the same.
Don't defend your negativity
The alignment existing between prosperity and mentality was never in doubt.
Given these discoveries, one may still wonder why so many people stand firm and defend their pessimistic attitude?
Perhaps, out of fear, and other harmful sensations that can overpower us.
The secret of unsuccess
Even though it seems utterly ridiculous, people fear success and the possibility of getting there.
These phenomena occur due to a variety of reasons, the most prominent one of all is – attitude.
The complex of not being "good" enough for someone or something is pervasive. Prepare yourself for whatever life throws at you.
Like this summary? We'd Like to invite you to download our free 12 min app, for more amazing summaries and audiobooks.
"A New Attitude" Quotes
Fear of success, fear of failure and inferiority complexes can all affect the way you feel about yourself and thus influence your ability to succeed.
Click To Tweet
If you approach people with a smile and a cheerful greeting, they will perceive you as a happy person who is easy to get along with.
Click To Tweet
Establish goals.
Click To Tweet
Change negative self-talk into positive self-talk.
Click To Tweet
A positive outlook at work can mean the difference between succeeding and failing, being happy and being miserable.
Click To Tweet


Our Critical Review
This book offers a set of tips, similar to those of Norman Vincent Peal's masterpiece – The Power of Positive Thinking.
All of the theories are backed with examples, leading to a smooth flow with an easily-digestible content by any standards.


Just a regular guy with a knack for writing, and digital marketing.
Emir is the Head of International and SEO at 12Min. In his spare time, he loves to meditate and play soccer.