The best mindfulness books are here!
<1 min read ⌚
We know how vital serenity and self-awareness can be for your well-being in the fast-paced and event-flooded world of today. And we've never forgotten how little time you might have to start reading the right books covering these topics.
That's why we've decided to make a list of the 15 best mindfulness books we could find. And, guess what: we've already written summaries of most of them! Yes, the best zen books are here. Find your zen with this amazing list.
It's time to start transforming your life – the calm way.
"BEST MINDFULNESS BOOKS"
#1. "Real Happiness: The Power of Meditation" by Sharon Salzberg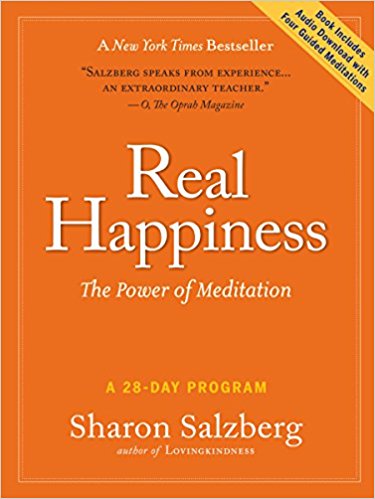 Making bad decisions too often? Stuck in way too many bad habits? And life has become nothing more but a string of disappointments?
Well, "Real Happiness" may be the perfect book for you! In it, Sharon Salzberg explores the concept of insight meditation, an ancient and straightforward Buddhist practice focused on moment-to-moment awareness. By teaching you how to cultivate concentration, mindfulness, love, and kindness, this book will strengthen your attention, and help you achieve more balance in your life.
And it will make you one more favor! Because, before balance, comes recovery. And "Real Happiness" knows this. So, it includes many bits of practical advice on how you can cope with disappointments and distress.
The best part? It's a 28-day program!
#2. "A New Earth: Awakening to the Purpose of Your Life" by Eckhart Tolle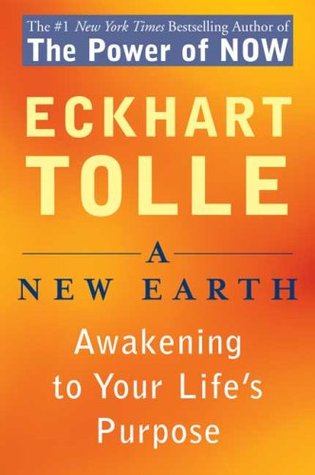 Crippled by fear, anxiety, and despair? What you need is an internal transformation!
"A New Earth," by perennial favorite Eckhart Tolle (yes, his other book is in this list as well), will guide you on a wonderful quest to awakening. It will help you forget about your ego and erase the "I" which is bothering you.
The New Earth of the title is the earth of the selfless and the compassionate. It's the earth inhabited by those who are aware that they are more than the voice in their head. And who can live much more fully because of this?
As Tolle writes: "Awareness is the greatest agent for change." So, become aware now!
#3. "Peace Is Every Step: The Path of Consciousness in Everyday Life" by Thich Nhat Hanh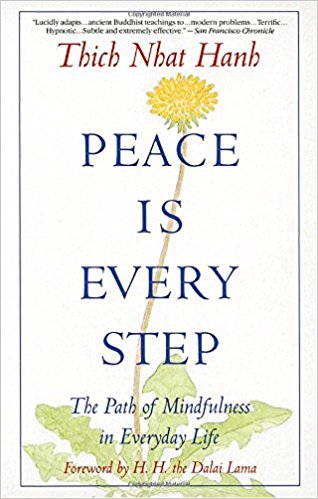 Eckhart Tolle is not the only guy with two books on this list! There are two more! And Thich Nhat Hanh is the second one.
His book, "Peace Is Every Step," is a timeless masterpiece. You know, one of those books which can cultivate some peace in your life wherever and whenever you live. And, some more!