DEFINITIVE The Happiness Hypothesis Summary
5 min read ⌚

MicroSummary: As he suggests in the subtitle, in "The Happiness Hypothesis", social psychologist Jonathan Haidt tries to find modern truth in ancient wisdom. He examines the worldviews of the greatest thinkers in history (Plato, Jesus, Buddha, Democritus, Pythagoras…) and devises a scientific formula for happiness and fulfillment.
Finding Modern Truth in Ancient Wisdom
Happiness is a term used by many people explained in billions of different ways all trying to clarify the meaning of life. We can all agree, that happiness is more than a feeling, so it mustn't be defined as a phenomenon with a time-limit.
Our book summary takes you on a new unforgettable journey that will enable you to discover the depths of happiness.
Who Should Read "The Happiness Hypothesis"? And Why
Ancient philosophy is perhaps the most interesting matter that yet, remains a mystery. For a person to start reading this kind of books, it must quickly absorb theories which indicate – philosophy and the concept of happiness are not scientific facts.
Stay with us to learn more:
It is a way of life, an inner mentality that can be followed by anyone. Neither Buddha, nor Plato, nor any other philosopher limits its work to particular nations, cultures, religions- the same thing goes for Jonathan Haidt.
"The Happiness Hypothesis" as its name implies attempts to guide the readers in order to reach the ultimate level of satisfaction. It tries to show any male, female, adult or teenager that they are worthy of having a better life by simply understanding their nature. As Buddha once told us- If you don't believe in happiness, what gives you the right to seek it?
About Jonathan Haidt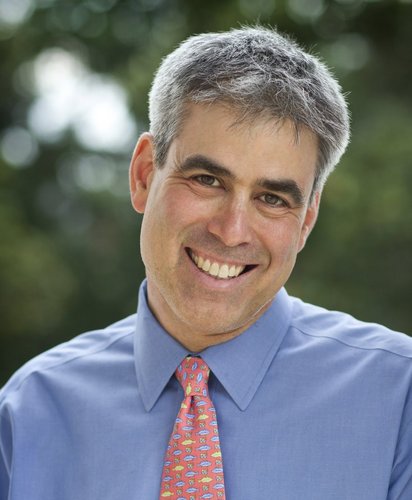 Jonathan Haidt is an American-born author, psychologist and a motivator; he was born on October 19, 1963, in New York City to a Jewish family. Shortly after graduating from the University of Pennsylvania he continued his studies at the University of Chicago.
For 16 years he worked as an associate professor at the University of Virginia where he received multiple awards for teaching and as a social psychologist. Jonathan despite being the author of "The Happiness Hypothesis" he is also the co-author and editor of "Positive Psychology and the Life Well-Lived."
"The Happiness Hypothesis Summary"
When we hear the word wisdom, the first thing that comes up to our minds is that it's something different than a concept, something that is relative and something that is entirely mysterious even in the digital era.
Perhaps because of this, the people have issues, and they rarely stop to savor an excellent idea to feel that inner wisdom as something more profound. The well-known American author Jonathan Haidt provides a solution and an internal remedy for contemporary habits that occur in modern society.
The one-dimensional and shallow thinking according to Jonathan must be replaced with the wisdom presented by the greatest ancient philosophers, with their methods of contemplating one's inner self to achieve a peaceful state of mind and a transformed mindset. A lot of things bother the today's average person, one of them is the constant workaholic attitude that a regular person has developed by giving his time and energy cheaply.
Here's the kicker:
"The Happiness Hypothesis" demonstrates that some issues that existed through ages are still worth kicking around in the modern era – like this one. This book can help those "endangered corporate slaves" to understand why they cannot change their lives so quickly and why happiness is hard to attain.