The Rich Employee PDF Summary
4 min read ⌚
Many people dream of becoming entrepreneurs and they fail because they are not well prepared for this step. In "The Rich Employee" you will find a new option.
James Altucher is a well-known writer, speaker, and entrepreneur. He is also a podcaster and has been a hedge fund manager. He has started, advised or invested dozens of companies. He admits that 17 of those companies failed, but he also had great success with Reset Inc and StockPickr.
He published 11 books by now and most of them are best sellers.
You probably already read "Choose Yourself", one of his greatest successes, named by the USA Today as one of the best 12 Business Books of all times or the follow-up – "The Choose Yourself Guide to Wealth" that we've nuggetized for you already.
The structure of The Rich Employee is very easy to follow, with 38 chapters divided into subchapters or lists, so that all the information is well organized.
You will basically understand after reading this book, what it means to have a Rich Employee mentality and how to achieve it.
---
FRESH PERSPECTIVE / THE RICH EMPLOYEE
The Rich Employee will help you find a balance between being an employee and an entrepreneur.
---
James Altucher writes only from experience and he is not selling advice or theories. He will simply tell you what worked and what did not work for him.
"The Rich Employee PDF Summary"
After reading this book you will have a better understanding of the concept of Entre-ployee and why it is important to maintain your job until you are certain that you have the financial resources and the right skill to move on an be an entrepreneur: "Just like there are good entrepreneur opportunities, there are many opportunities to find the right companies where you can be an Entre-ployee.
Meaning companies where participating in the Idea Economy will allow you to succeed and become wealthy right there on the job instead of thrashing in the startup slaughterhouse."
Many people dream of becoming entrepreneurs. And they fail because they are not well prepared for this step. In "The Rich Employee" you will find a new option: working towards becoming an entrepreneur, but at the same time, becoming better at your job.
This means, that you have to develop new skills, you have to learn as much as you can about the company and about the products and you have to be the best at what you do: "In any business, studying the history of that industry, the biographies of the prior executives, the successes and failures of those who went before you, is critical for mastering that business."
Many people complain about their job and discover that even if they change their job, the complaints are still there. Because they need a shift in mentality. James says that for some people, it's better to keep the job and work on their "evil plan" that they have aside.
This does not mean taking time from your job in order to work on your independent stuff. On the contrary. You need to put in extra time and effort at your job and make yourself irreplaceable.
This way, you will not have to fear about losing your job or not getting promoted.
But at the same time, you will be building relationships, learning a lot of new and useful skills and preparing the ground for your start-up: "Being an entrepreneur still means you have a job. It's just that you created the job!"

I liked "The Rich Employee" because I discovered a balance. I always had entrepreneurial dreams, but I honestly feared not having a safe income.
After James Altucher admitted that he himself worked for about 18 months at the same job, while he was starting his own business, I realized this is a plan that could work for me too. And I think a lot of people will identify with his journey.
The Rich Employee is about working towards becoming an entrepreneur while still enjoying the best of both worlds.
You will find in this book the differences between the Rich Employee and the Poor Employee and how to start thinking like a Rich Employee. It's an easy guide that offers alternatives for situations like being a new employee in a company, deciding to quit your job or being fired.
An important part for me in this book was the chapter written by Claudia, James Altucher's wife and better half.
She puts things in perspective for women and I think it was important to have that specific part written by a woman who understands the struggles and the issues that we deal with sometimes.
Because the author is so open about his opinions and he is a well-known public figure all over the world, he also has to deal with people that do not like him.
He admits that he had to go through some rough times and read comments that were not so nice, but he comes with a fresh perspective on how to deal with negative energy at your workplace.
He basically takes you through a lot of his experiences and lets you draw your own conclusions.

One of the best ideas from this book is the one about becoming an Idea Machine. Many people use journaling in order to keep a morning ritual and clear their heads or express gratitude. If you feel that this is too much for you, try to keep a notebook where you have to write 10 ideas every day.
If you force yourself to come up with 10 different ideas each day, you will see that in no time, you will come up with better and better plans and who knows what your next business plan might be: "Ideas help us recognize our brainpower, our dedication, our power of transformation, and the results we bring into the world".
The Rich Employee can be the book that helps you figure out what your next step is. If you want to take the plunge and become an entrepreneur or if you want to become better at your job and work aside on your "evil plan".
Make that choice based on a deep analysis of your desires, skills, and knowledge, not necessarily on the advice given by others.
No matter what your decision is, make sure it's the one that makes you happy and that makes you want to get up bright and early in the morning, ready for a new day.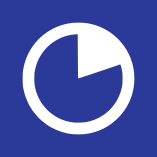 Learn more and more, in the speed that the world demands.