Why We Want You To Be Rich PDF Summary
8 min read ⌚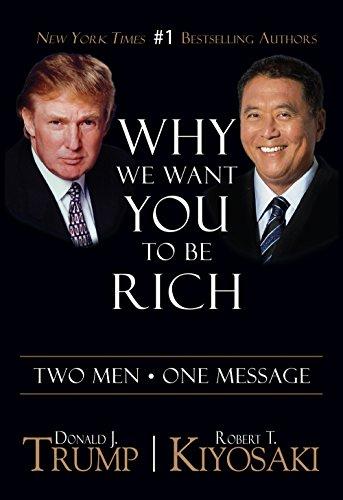 Two Men, One Message
At their first meeting, Kiyosaki said to Trump – I'm a millionaire, and you're a billionaire, and that's quite different.
Donald asked him – What's the point of the argument when millions of people would trade places with you if they had the chance?
Robert replied: Being a millionaire is not a prerequisite for success.
Let's say, you have inherited a house, and the price of the real-estate has skyrocketed, but your yearly income is below $50k. It doesn't matter that your net-worth is well over a million when you can declare bankruptcy if you fall seriously ill and require medical treatment.
Nice analogy, let's delve into it!
Who Should Read "Why We Want You To Be Rich"? And Why?
If you believe that rich people are afraid of seeing other people getting wealthy, you better think again.