Al Franken, Giant of the Senate PDF Summary
10 min read ⌚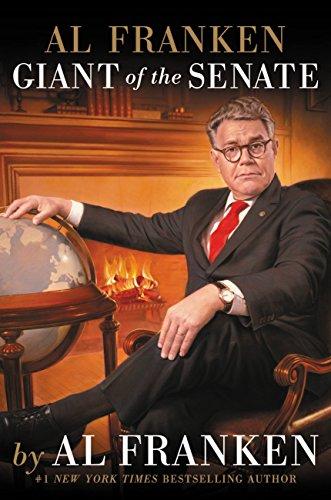 OK, maybe he's not there anymore.
But while he had been, he was:
Al Franken, Giant of the Senate.
(At least in his own self-deprecating opinion.)
Who Should Read "Al Franken, Giant of the Senate"? And Why?
Al Franken was an SNL writer and performer on the show for most of the two decades between 1975 and 1995 and, subsequently, the US Senator for Minnesota from 2009 to 2018.
And this is his memoir, which combines an interesting story with his political views and opinions, all of them wrapped up in a layer of funny anecdotes narrated in the funniest way possible.
So, there's something for everybody here: those who want to know more about Al Franken, those who want to hear what was going on behind the scenes while SNL was becoming SNL, and those who want to see what goes on in the Senate.
Finally, those who simply want to laugh and amuse themselves on the subway while traveling to work.
About Al Franken

Al Franken is an American comedian, politician, and author; he served as the US Senator for Minnesota from 2009 to 2018.
Al Franken first became known as part of the comedic duo Franken & Davis; the pair was recruited as two of the original writers on Saturday Night Live, where Franken spent the two decades between 1975 and 1995.
After leaving the show, he published five books on mainly political topics – Rush Limbaugh Is a Big Fat Idiot and Other Observations, Why Not Me?, Oh, the Things I Know, Lies and the Lying Liars Who Tell Them, and The Truth (With Jokes) – and decided to run for Senator in 2008, a race he won by 312 votes.
Four years after being reelected in 2014, Franken decided to resign from his position in 2018, after several women came out with allegations of sexual misconduct.
"Al Franken Giant of the Senate PDF Summary"
Why I'm a Democrat
Even though we're talking about a memoir here, Al Franken, Giant of the Senate, pretty unconventionally, opens with a chapter titled "Why I'm a Democrat."
There's hardly any info as far as Al Franken's upbringing is concerned; and even that is interpreted only through the lens of the question above.
Of course, the book starts with a joke – a great one, in fact: "I was born in the house I built myself with my own two hands. I'm sorry. That's not true. I got that from my official Senate website. We really should change that. Let me start over."
Al Franken was born in 1951, 43 years after his father Joe Franken was born in New York City, and 27 after his father – and Al's grandfather – Otto, a German immigrant, died from tuberculosis.
In 1955, when Al was merely 4 years old, Joe moved the family from New Jersey to a little town in southern Minnesota called Albert Lea to open a quilting factory.
He wasn't a good businessman, says Al, but he was a great dad; and they were a pretty close family.
Anyway, Joe was a liberal Republican (endangered species nowadays), and Al's mother was a Democrat. However, after the Republicans nominated Barry Goldwater – a guy who had voted against the 1964 Civil Rights Act – Joe Franken switched sides; and, naturally, so did Al.
"LBJ was right when he told an aide that Democrats would lose the South for a generation when he signed that bill," writes Franken. "But he got my dad. And, therefore, me."
Franken's political credo is simple: "Democrats aren't just the party of equality for all – we're the party of opportunity for all."
And his inspiration is Paul Wellstone, whose credo was: "We all do better when we all do better."
Saturday Night Life: The Drug Part
In retrospect, it seems that Al Franken was into comedy ever since his early childhood; however, he really got into it after he met Tom Davis at The Blake School.
The duo – which specialized in political satire – was adored at Blake and first performed on stage at the Brave New Workshop theater.
In 1975, Franken and Davis got their big break: they were chosen as one of the original writers of the Saturday Night Live.
Franken recounts his wonderful years with the SNL in three separate chapters: "Not the Drug Part," "The Drug Part," and "The Part Where I Live."
"Not the Drug Part" includes several wonderful and poignant memories – both on the scene and behind it; "The Drug Part" reveals the darker side of it.
"You can't do a ninety-minute live comedy show week after week and do cocaine," the SNLers would say and sound convincing in the face of a few early accusations.
The truth, however, was scarier: "many on the show thought that you can't do a ninety-minute live comedy show week after week without doing cocaine."
That all changed after the death of John Belushi; however, after Chris Farley – a man loved by absolutely everyone on the show – got into serious trouble, "everyone at SNL understood all too well."
Both Tom Davis and Franken's very own wife Franni Bryson struggled with addiction, and – as Al says – "addiction can take an unimaginable toll on the people who love addicts; and that's true even when the addicts in question find recovery."
in fact – possibly a little-known fact – the experience Franken had with Franni's early recovery from alcoholism became the basis for the 1994 movie When a Man Loves a Woman, which Franken co-wrote with his friend (and Oscar winner) Ron Bass.
Comedy & Politics
Back in 1992, during the first night of the Republican National Convention in Houston, Ben Stein and Al Franken commented live Pat Buchanan's "religious war" speech.
"It was disorienting to watch a comedy broadcast," wrote Rolling Stone at the end of the year, "that almost incidentally told more truth and offered more insight than most networks and newspapers and at the same time was so much more comfortable to watch."
Nowadays, of course, this is not disorienting, but quite commonplace: Jon Stewart, Stephen Colbert, Trevor Noah are not just successful comedians anymore but also respected political figures.
Why?
Because "night after night, year after year, they offered more truth and insight than most real TV news."
And, if we look back – thinks Franken – we'd realize that this has always been so: "Before The Daily Show and The Colbert Report, there was Politically Incorrect with Bill Maher. And before Politically Incorrect, there was Indecision '92. And before that, there was something Jonathan Swift wrote about the Potato Famine."
(By the way, if you haven't, you should really read Swift's text: three years after Gulliver's Travels, he became the original political satirist).
After leaving SNL, Franken's published a few politically engaged books whose success gave him the idea that he could make a transition from writing political satire to running for a place in the Senate.
Though topical, some of the books – Rush Limbaugh Is a Big Fat Idiot and Lies and the Lying Liars Who Tell Them: A Fair and Balanced Look at the Right – are still read and enjoyed.
The Senate
On Valentine's Day 2007, Al Franken formally announced his candidacy for US Senate from Minnesota; he won the Democratic-Farmer-Labor Party nomination with two-thirds of the vote.
His Republican opponent was Norm Coleman, who had been US Senator for Minnesota during the previous eight years.
As you probably know full well, the Minnesota 2008 Senate race was one of the strangest in history. Not because of all the accusations and scandals, but because of an eight-month-long recount process.
In the end, Franken won the race by 312 votes out of 3,000,000 cast – a margin of less than 0.01%. It was easier six years later when Franken won reelection with 53.2% of the vote over his Republican challenger Mike McFadden.
Franken tried his best to prepare for a job he never thought he'd work.
"Like Trump," writes the SNL writer, "I had no previous experience in elected office. Unlike Trump, I was actually bothered by my lack of experience. I compensated for this by absorbing as much information in as much detail as I could."
And so he did.
The book goes over some length on Franken's beliefs and proposals on many issues, ranging from gun control and health care (say, improving the dental care for Native American children) to education and climate change ("Virtually everyone in the world believes that climate change is real and is caused by human beings, except Republicans in the United States.")
The main problem with these issues?
They need bipartisan support.
Meaning, Franken needs to find a way to communicate with his colleagues even when this is impossible.
He's looking at you, Ted Cruz, "the Dwight Schrute of the Senate."
"I like Ted Cruz more than most of my other colleagues like Ted Cruz," writes Franken. "And I hate Ted Cruz."
Lies and the Lying Liar Who Got Himself Elected President
As far as Al Franken is concerned, the problem with America today is not lies, but the fact that exposing them means virtually nothing to anyone:
We seem to have entered an era where getting caught lying openly and shamelessly, lying in a manner that insults the intelligence of both your friends and foes, lying about lying, and lying for the sake of lying have all lost their power to damage a politician. In fact, the 'Trump Effect' yields the opposite result: Trump supporters seem to approve of the fact that he lies constantly, including to them. Like a movie that is loosely based on a true story, Trump's fans seem to feel that he is making the dull reality of politics more fun and interesting by augmenting it with gross exaggeration, and often utter fantasy. During the campaign, Trump would give speeches that would just be one lie after another, with a personal insult or two thrown in to keep things interesting. And the media would just air these speeches in their entirety.
"I firmly believe," states Franken, "that you can draw a straight line from Rush Limbaugh through Fox News through present-day websites like Breitbart and the explosion in 'fake news' that played such a big role in the 2016 campaign. And that's how someone like Trump can wind up in the Oval Office."
When it comes to Trump, Franken goes all out attack and withholds none of the usual blows: he blames him for stupidity and notes that sometimes it seems as if he has some sort of mental health problem.
Hence his promise: "I'm going to keep fighting as hard as I can in the coming months and years to protect our children, our values, and our future from Donald Trump."
The Aftermath
Al Franken, Giant of the Senate came out on May 30, 2017; just a few months later – on November 16 – Leeann Tweeden accused Franken of groping; during the following few days, at least five other women said something similar.
On December 7, 2017, Franken announced that he was resigning his Senate seat, even though he maintains that some of these allegations are "simply not true," while others he remembers "very differently."
In his resignation speech, Franken also noted the irony that Trump remains President despite his publicly known comments from the Access Hollywood tape.
Either way, Franken's promise stays; only now he'll have to keep fighting from somewhere other than the Senate.
Key Lessons from "Al Franken, Giant of the Senate"
1. The Dark Side of SNL
2. There Is No Better Political Commentator Than a Comedian
3. The Non-Effect of Exposed Lies: USA's Greatest Problem
The Dark Side of SNL
After SNL became a cultural phenomenon, allegations surfaced according to which "some of the cast and the writers of the show were smoking dope and snorting cocaine."
Even though the SNLers claimed that it's difficult to do a ninety-minute live show week after week under the influence of cocaine, most of them thought the opposite was true.
Namely, that it was impossible to do this without cocaine.
However, after John Belushi died and Chris Farley got into serious trouble, suddenly, drugs stopped being funny; however, it would be too late for Farley who'd die as well – at the same age and the same way as his hero, Belushi.
There Is No Better Political Commentator Than a Comedian
Geoffrey Hill, possibly the greatest English-language poet of the past few decades, claimed once in an interview that he'd rejoice if his poems have the same effect on people as Ken Dodd's shows.
Apparently, he was right on track: comedians such as Stewart, Colbert, Oliver, and Noah are now much more than comedians – they are creators of the public opinion.
And that's great – because people like to laugh at stupidity, and because most of the politicians are stupid.
And serious political debates are too PC to hit the mark.
In other words: if you want the truth about the political situation in any country, go ask a comedian.
The Non-Effect of Exposed Lies: USA's Greatest Problem
According to Al Franken, USA's greatest problem at the moment are not the lies uttered by politicians (after all, they've always been there), but the fact that these lies, even when exposed, have no effect whatsoever on the public opinion.
And he explains why:
I really think that if we don't start caring about whether people tell the truth or not, it's going to be literally impossible to restore anything approaching a reasonable political discourse. Politicians have always shaded the truth. But if you can say something that is provably false, and no one cares, then you can't have a real debate about anything.
Like this summary? We'd like to invite you to download our free 12 min app for more amazing summaries and audiobooks.
"Al Franken, Giant of the Senate Quotes"
They tell you in this country that you have to pull yourself up by your bootstraps. And we all believe that. But first, you've got to have the boots. And the federal government gave Franni's family the boots.
Click To Tweet
I like Ted Cruz more than most of my other colleagues like Ted Cruz. And I hate Ted Cruz.
Click To Tweet
The Senate is filled not just with lawyers, but with old white men.
Click To Tweet
Campaign contributions don't buy votes. What they buy is access.
Click To Tweet
No whining on the yacht. (Via Sherrod Brown)
Click To Tweet

Our Critical Review
It may be a bit controversial to say this after November 2017, but we do believe it's true: Al Franken, Giant of the Senate is not merely a funny book about politics, it is also a great one.
It may be – to quote Christopher Buckley from The Washington Post – "the funniest memoir by a sitting – standing, recumbent, squatting – U.S. senator."
"Scratch that 'may,'" adds Buckley, and we concur. "It surely is. This is a genuinely funny book, often hilarious."
Trust us: you'll enjoy it; unless you're Trump; or a Republican.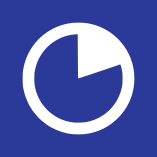 Learn more and more, in the speed that the world demands.