Just another book summary battle.


Stay tuned, to learn more about their pros and cons.
In the world of quick change, adaptation, and stress, we all need alone time with our thoughts, to contemplate the future and devise a plan.
In such a harsh environment, every little bit helps. Book summaries can give you the inspiration and motivation to endure, whenever you lack the energy or the persistence to handle the responsibilities.
This comparison will hopefully aid you, to pick the one that suits you, and fits your daily schedule including your long-term plans.
Blinkist Review:
Any user willing to plunge into the essence of summarized books must choose between the given options below. Even if you decide to go cost-free, you can discover more about the classics you wish to purchase, before the actual transaction takes place.

First and foremost, being able to "scan" the website and gain access to the intro of any book that may intrigue you, may seem appealing to any book lover. Even if you are convinced that you intend to use the free version, Blinkist can twist your mind after a free trial and other amazing features that go with it.
The good thing about these offers, is regardless of how costly or cheap they seem, in general, the users get a good value for the price.
Blinkist for teams is a customized opportunity that incites organizations/companies to instill a new attitude within their ranks. In an era of fast technological progress, you have to become a tech-savvy person who seeks the quickest way to grow and enhance professionally.
Blinkist offers a solution to these joint urges by stimulating teams to enroll in their special program.


Features:
If you heard about Blinkist, you already know that it's among the best book summary producers (In English and German). An amazing collection of more than 2000 book summaries (40+ monthly) is just one more reason for you to explore the mysteries of it.
If you are a kind of user, which embraces uncertainty, Kindle will gladly take your money. Beware, wouldn't be great if you have some tricks up your sleeves before you go running around and buying every single item that looks amusing (in this case – book).
One of the greatest assets in the Premium Option is the ability for you to enjoy your favorite quotes, phrases, authors while being involved in other activities. We refer to the audio version, which is available to all user that have Premium access.
The Blinkist e-library includes all non-fiction niches such as management, history, marketing, sales, economics, leadership, philosophy, etc.
GUI:
Research has shown that users don't prefer reading black letters on a white background. If that's the case with you, then perhaps that is one Blinkist's setbacks.
Take a quick glance:

Our impartial judgment is based on various elements, but when it comes to the library organization, we cannot neglect the fact that it has all the necessary features.
In the picture below, we give you an exact overview of it, and we believe that you share our thoughts on this one.

Mobile Version and App:
If something is being downloaded more than a million times, then it deserves some extra attention.
During our investigation, we've read that some users have voiced their discontent about the app's audio and visual aspects. Don't let that prevent you from trying it because, in our opinion, it has everything a passionate, quick reader would like.
The main question is – Can it provide a quick analysis of the book? – It sure can – undoubtedly.
The second question – Is it easy to navigate? – There is only a click-delay from a perfect user-experience!
Check out the website, download the app and see for yourself.

Diving into Blinkist's features can only be a positive thing for either you or your organization. Before you decide which way to go, it's in your interest to see how they extract the key takeaways and compare them with other App that offers pretty much the same service.
In addition, we'd like to express our sincere praises, despite the fact that we are not so passionate about the personal perspective injected into every summary.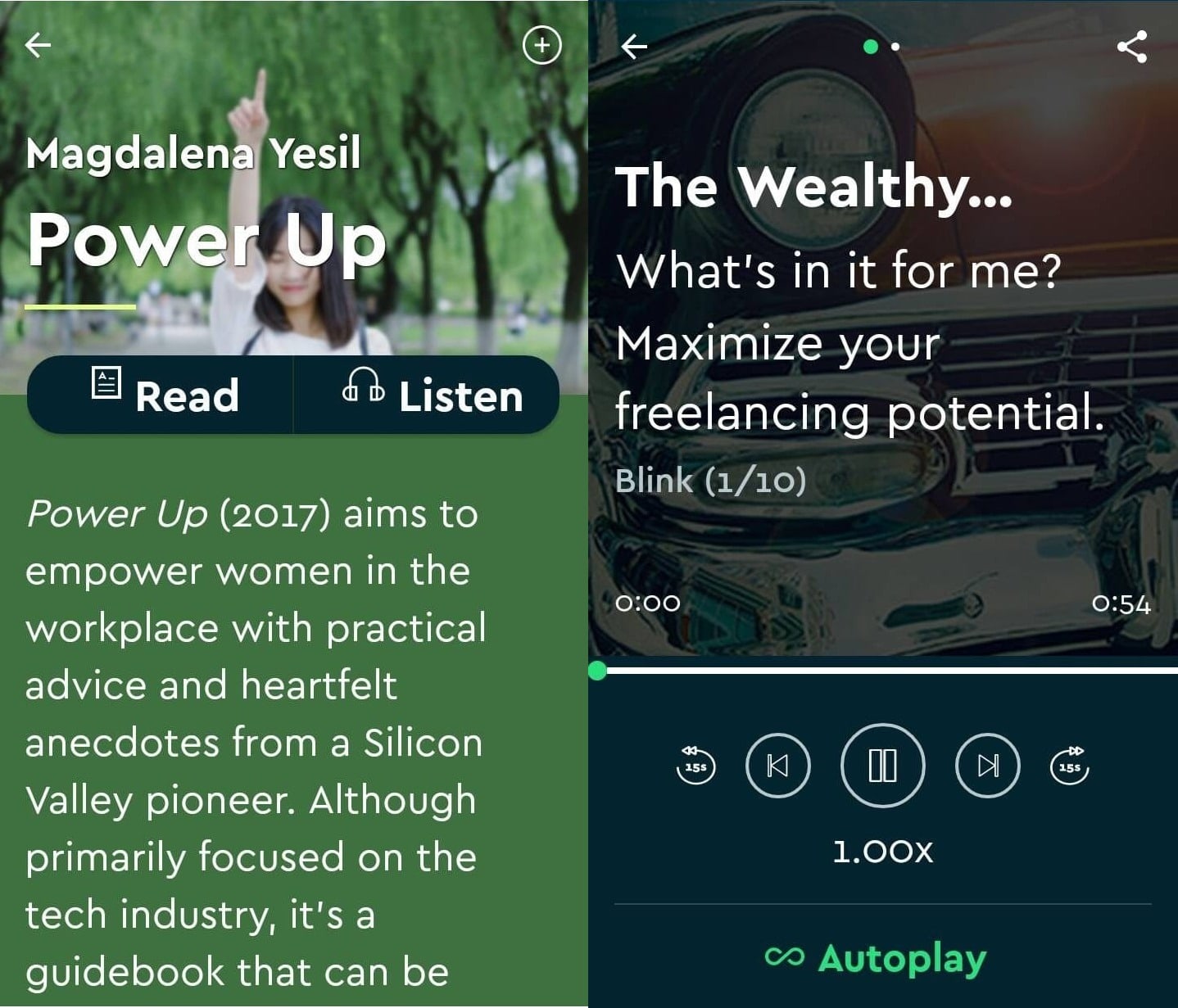 When it comes to the audio feature, you are given the opportunity to fast forward to something that fits your needs at the moment. Moreover, this can also be perceived as a service for those that bear a grudge against reading, in general.
By enrolling in a Premium plan, each user/team will receive a 7 Day Trial to assess the pros and cons of using Blinkist!
Instaread Review
Offer:
Unlike Blinkist's yearly plans, Instaread is more of a pay-per-book site. The app is only available for IOS Devices. In order to gain access to their offerings, you must download it from iTunes.
Same as Blinkist, it offers a trial run that you can take full advantage of. This platform also introduces the readers to a new concept of membership, unusual for other Book Summary "manufacturers."
700+ titles available for you to explore, and digestible in no longer than 15 minutes. Same as Blinkist, you can chew everything down to the last bone by reading or listening.
Types of subscription:
Instaread Subscription 2.99$
Instaread Subscription 3.99$

Features:
Instaread is unconventional for its methods of luring visitors. For instance, instead of going for quantity, they are more into quality.
Instaread's 700+ book summaries showcase their intentions. In general, their goal is to provide high-quality summarized books only for the top niches, from the top categories.
They are growing with each passing day, trying to get the lion's share of individuals willing to scale up their careers.
If don't mind being labeled as a book fanatic, we advise you to use other platforms. 


GUI:
It's relatively easy to operate on Instaread from your Apple device.
Even non-native English users will not struggle to find what they need, because of the well-developed navigation system.

Mobile Version and App
As we stated earlier, Instaread is a useful app. Not only that it allows you to scroll, read and learn from your favorite books, it even works without having an internet connection.
Don't let a smaller brochure of book summaries discourage you if you are more of a one-time reader. Regardless of your demands, we advise that you give these enlightening apps a test, and measure their impact.

Our Final Notes
Once again, the judge must rule in favor of Blinkist. If you stick for a minute, we'll explain our conclusion.
If you decide on testing both of these apps, you'll be amazed by Instaread's detail-orientation and Blinkist's broadness. However, we are not claiming that Blinkist produces less of quality, on the contrary, it's both on the quantity and quality side.
With all these elements in mind, it's now much easier for us to draw a conclusion that Blinkist is more reliable and accessible. On the other hand, Instaread still needs to expand its e-library; in other words – grow in numbers.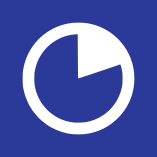 Learn more and more, in the speed that the world demands.