Secrets of the Millionaire Mind Summary
<1 min read ⌚

Mastering the Inner Game of Wealth
Have you ever wondered why some people seem to easily accumulate wealth while others are always cash-strapped? Is it the education they had or their intelligence, skills, habits or career choices?
For T. Harv Eker, the truth is that the answer is none of these.
The author of The Secrets of the Millionaire Mind has gone from zero to becoming a millionaire in just two and a half years using principles that later became the foundation of the book.
In The Secrets of the Millionaire Mind, Harv creates a model through which people can reprogram themselves to significantly increase their earnings and thus accumulate wealth.
The idea is that you are able to combine your mind game and your tools to become truly rich. Do you want to do this?
"Secrets of the Millionaire Mind Summary"
Understand Your Money Mental Model
Everyone has unconscious programmed thoughts, mental models, to deal with money within their minds. Some are programmed for wealth, while others are programmed for poverty.
The mental model we use to think about money stems from our childhood experiences, and it guides our behaviour in such a way that it directly influences how much wealth we will have in the future.
According to Harv, one's income hardly strays from the level that was mentally defined for him or her in childhood. But why?
A person's subconscious works to regulates his/her ability to accumulate wealth much like a thermostat. If it's set too low, then when this person makes some extra money, he/she will spend it.
If the thermostat is set high, such as for a rich person, and there is an eventual loss of money, then the cash will be quickly recovered.
The majority of the population is programmed to live on a low income, and few people are actually able to get rich and accumulate lasting wealth.
Our thought patterns are shaped by what our parents taught us about money, and we need to understand how they work so we may shape them.
The things that we heard our parents say about money when we were children, stay in our minds for as long as we live, forming ideas that ultimately determine how we think about money later in life.
Families have either positive or negative approaches to money. Do you remember your father saying that "Money does not grow on trees?" or that "Money does not buy happiness?" These are the negative approaches.
On hearing this phrase from your parents, two things may have happened to you. You can agree with them and assimilate this view that money is scarce, or you may have disagreed with them and taken a different stance on money.
If you have agreed, then you are probably programmed to be poor, but even if you have rebelled against their posture, you are still not prepared for success and wealth. Rebellion leads you to want to be superior to your parents and not necessarily to accumulate a lot of money.
It is important to understand these models and be able to break away from them to succeed financially.
When people learn the positive approach and families reinforce that money is a means to reach and win things, then these people tend to easily earn real money.
This comes from the motivation of being free and independent through financial success. You need to understand your mental model about money in order to accumulate wealth.

We Are Like Our Parents
In addition to the things we hear from our parents about money, much of our mental model also comes from their attitudes and how they made money.
When you were a child and asked your mother for money, did she tell you to ask your father?
If so, this brings you to the idea that man is responsible for finances and women are not able to handle money. During our childhood, we captured our parents' attitude, and it gets trapped in our subconscious.
So when you start your first job, open a business and start making money, you mimic your parents' standards without realizing it.
Therefore, it is important to be aware, as it is challenging to change these beliefs in our financial mind model.
To change our beliefs about money, we need to understand them and change our habits accordingly.
Before Changing Your Way of Thinking, Evaluate Everything
Although your wealth-building potential depends on your money mental model, you can change it but it requires a lot of effort.
The first step is to understand where your money concepts come from. You need to understand how your subconscious sabotages your pursuit of wealth.
Analyze your mental programming, take note of your role models and what your parents said when you were growing up.
Analyze if you still live by these same concepts. If you could not own something as a child, then you should not strengthen this belief in adulthood. Ask yourself: Why not? It is also important to analyze your financial situation. Are you in debt?
Do you have enough money in the bank? Understand the reason for each of the two. Understand also all the successful and flawed investments you have made in your life. Why did they work? Why did they not?
Once you understand the tricks your brain plays on you, comes the time to overcome them.
You need to recondition your brain to think contrary to these limiting beliefs and mental models. Everything that refers to poverty and a scarcity mentality needs to be reprogrammed.
We need to replace old beliefs about money in our systems and not just add new ones. To change them, we must find our new mental model of wealth and work to reinforce it daily in our minds through repetition.
Repeat to Conquer
If you want to fix a mental model of wealth in your brain, you need to constantly repeat, out loud, to yourself your new truths. Look in the mirror and say, "I have a million dollar mind" or "The more money I make, the more money it attracts."
Gradually these new beliefs are being incorporated into your day-to-day, and your mental model is being replaced, and this occurs with repetition. This exercise needs to become a routine for you.
You need to create the habit of always reinforcing positive beliefs. In addition to reinforcing the belief, you need to create positive habits in the face of wealth.
If you see a product that you would like to have at a low price, you would normally buy it, would you not?
At these times it is crucial to analyze your financial mindset and to understand if you really need that product or are just looking for momentary happiness.
If you are in debt, for example, you must verbally affirm that buying this will only make your debt worse. Verbal affirmation is the most efficient way to reprogram your brain. Be the master of your destiny.
One of the most important beliefs for those who want to get rich is to know that you are in control of your destiny and not others.
Your wealth does not depend on the world, your boss, or your job. It depends on you. Rich people take control of their lives, while poor people tend to victimize and surrender control of their wealth to banks and others.

Think about it, who do you think buys lottery tickets? The poor, of course. Rich people know that money over their control is a much better investment than being at the mercy of luck.
As long as you do not realize that you are the one who decides your financial success, nothing about it will change, and you will remain poor.
To eradicate victims thoughts, you should list all your spending and investments that did not return well and understand why they did not. Are you buying too much?
Making bad choices? Instead of complaining, focus on what you can change. Stop making new purchases. Choose your investments with more discretion.
Be Positive
Poor people believe that being rich keeps you from being a good person. In their mental model, the rich have been lucky and are not good, honest and working people. And that's an extremely limiting belief about money.
People who think like so are afraid of getting rich. They believe that wealth will attract disgrace, alienate friendships and turn them into bad people.
Whoever sees these obstacles in wealth, is bound to not become rich. These people close themselves to the possibility of enrichment. To really accumulate wealth, you have to overcome any kind of limiting belief about money. The rich are not bad people.
They just look at money differently. They are willing to seize opportunities and take risks that bring a high potential for return.
To become truly rich, you must know the rich and sincerely like them, admiring them.
Anyone who envies or distrusts the rich will have difficulty having a positive outlook on money. Also, wealthy people can be great advisers to help you get along initially, after all, they have already achieved what you desire.
Dedicate Yourself
To become rich, you must really want to. It is not enough to dream it, you must desire it with intensity and to take actions towards it.
That means sacrificing yourself, working hard for long hours, and keeping your focus at all times. True wealth calls for real commitment. You also need to challenge yourself to grow and evolve.
Studying finances, reading about investments, and understanding the stories of how wealthy became rich are essential, after all, the more you know the world of money, the easier it will be to become a wealthy person.
Your commitment may come through a new business, a new partnership, but it is important that you take the first step. Yes, luck can happen, but if you do not start something and do not try, then you will never truly be rich.
Choose an area to explore with passion and curiosity. You can start underneath, no matter the rank. Enter the industry, understand how it works, take your lessons from it to map the greatest opportunities.
Aim High
If you want to become rich, you need challenging goals. While the poor want to pay the bills, the millionaires want to be billionaires. These desires materialize in the results of these people, so it is essential to think great.
If you are going to start a business, think of something that impacts thousands, millions or billions of people. Also, if you want to set up a business that will make you rich, choose one that does not depend on your time and service.
If you are a doctor, for example, there are only a fixed number of patients you can attend each day.
You need something that is as big as your dream to be able to reach it.
If you make money in exchange for your time, you're in trouble because time is a scarce resource. Instead of serving as a doctor, in this case, the rich way of thinking would be to set up a network of clinics to serve thousands of people, not just dozens.
Take Money Seriously
Just making money is not enough if you want to become really rich. You need to accumulate it, and that takes discipline and intelligence. A large salary will not bring you wealth by itself. You need to learn to deal with it wisely.
Many view their wealth based only on how much they earn in a given month. The right way to measure your real wealth is by analyzing your net worth, that is, the value of everything you own. We must focus on growing this heritage at all times. For this, you need a long-term financial plan that seeks the balance between revenues, expenses, investments, and reserves.
If you have trouble creating one, do not be afraid to hire a financial advisor to help you create this plan.
Another important point is to have a source of passive income, that is, revenue channels that generate constant earnings, regardless of your work.
These gains can come from equity investments, mutual funds or even rents. To be rich, you must know how to make your money work for you, always in a strategic way.
One recommendation of T. Harv Eker is that you have different bank accounts. Ideally, you have one for investments and put 10% of all your income into it.
Turn your capital into sources of passive gains.
Another important point is to spend only 50% of your overheads and reserve 10% of your money for the luxuries and pleasures you dream of achieving.
Keep your cost of living minimal and never waste money. If you waste your money on purchases that bring you instant gratification, you will not get rich. One must know whether to deprive this bonus and focus on long-term gains and equity growth.
Keep Your Self-Esteem High
To be rich, you need to value yourself and know how much you deserve that which you earned. The poor tend not to believe in them, and this draws even more poverty. When you know your true value, then you know how to promote yourself, promote your ideas and your business.
In addition to knowing your value, you must be able to lead.
As a leader, you have to find followers and you will only succeed if you believe in your ideas and know how to sell them.
To discover its value and sell it to other people, you must discover your strengths and use them to your advantage in everything you do.
To feel part of the world of the rich and grow your self-esteem, you need to surround yourself with wealth. Attending the same places as rich people and considering yourself deserving of it is essential.
Do you always dream of going to an expensive restaurant? Use the 10% of your revenue that you set aside for this. Enrol in that country club in your city.
Feel what the life of the rich is like to develop your self-love, after all, if you do not believe in your true worth, then you will hardly be able to communicate it and make people believe in it.
Like this summary? We'd Like to invite you to download our free 12 min app, for more amazing summaries and audiobooks.
"Secrets of the Millionaire Mind" Quotes
Nothing has meaning except for the meaning you give it.
Click To Tweet
Money will only make you more of what you already are.
Click To Tweet
Keep your eye on the goal, keep moving toward your target.
Click To Tweet
The purpose of our lives is to add value to the people of this generation and those that follow.
Click To Tweet
Your field of focus determines what you find in life.
Click To Tweet


Final Notes:
Your way of thinking about money, wealth, and prosperity is based on the beliefs that were programmed about money in your mind, still in your childhood. You need to understand how this mental model was formed, what its limitations are, and work to develop it constantly if you really want to become rich. Also, you must always reaffirm your commitment to prosperity and do your best to achieve it indeed.
12min tip: Check out our Accidental Billionaires microbook and discover the story of Mark Zuckerberg and Eduardo Saverin, who with Facebook became accidental billionaires.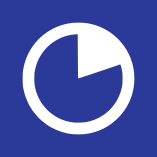 Learn more and more, in the speed that the world demands.