Breaking Free of Nehru Summary
5 min read ⌚
Let's Unleash India!
Many countries are in chains because they fail to recognize the power emerging from the liberal movement.
Adhering to socialist principles induces corruption, and crashes individuality – the very embodiment of life.
In this book, you'll find what it takes to let off the hook, and lay the foundations for a new India.
Who Should Read "Breaking Free of Nehru"? And Why?
The world had enough time to measure the benefits cropping up from both socialism and liberalism. We bear witness to what's been done by now, and whether a change is required.
"Breaking Free of Nehru" is, by all means, a life-altering book that will shift your perspective regarding India's regulation and constitution.
About Sanjeev Sabhlok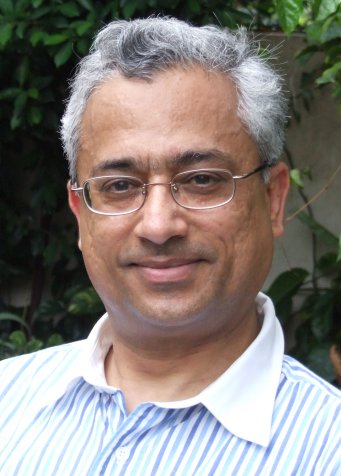 Sanjeev Sabhlok is an Indian author and a person who endeavors to reform the corrupt Indian government and all its sub-branches.
He has obtained two MAs, in economics and a doctorate from the University of Southern California.
"Breaking Free of Nehru PDF Summary"
In his early days, the author recalls how he was affected by the ineffectiveness of the Indian society. Economy and production were plummeting, corruption was blossoming, and the people of India became an easy mark for dishonest politicians.
Putting up a fight as an individual, without the support of the community is ridiculous. Sanjeev abandoned the Indian Administration and decided to cross swords with socialism – despite the odds. In the meantime, hardship was literally dispersed to every corner of the nation, and only a small portion of the population lived above the poverty line, even today.
Nehru, one of India's most notable figures of the 20th century is at the core of this masterpiece. Sanjeev talks about the socialist system, which breaks India from within for more than 60 years. Although Nehru merits all the praises for helping India to reform, the policies enforced in his time remain questionable to this day.
The socialist movement deprives people of their freedom, innateness, and creativity. Hence, even the most skillful personalities are not able to thrive on opportunities, leaving the economy on the brink of collapse.
Sanjeev gives his critical review of India, covering three crucial periods:
Pre-1757

– The pre-1757 era was arduous for the entire country. The people had limited rights, and freedom was basically removed from the dictionary.

1757-1947

–

This period is filled with wars, and twists in the world. The era of the apartheid and colonization began to evaporate, and new nations emerge. Gandhi absorbed the role as the liberator of countries, but his vision didn't live up to the expectations because India remains rooted to the spot.

Post-Independence

– Sanjeev declared: Gaining independence is only the first step in creating a free nation. Due to the incompetence of Nehru and Indira Gandhi's administration, India almost declared bankruptcy in 1991 and lost its influence in the world.
Advanced countries share elements, which represent the embodiment of freedom, such as:
They are human magnets

They don't put pressure on the individual

They don't fund nor support terrorism

They advocate for wealthiness

In general, people live longer
Socialism makes a stand against this new form of society and threatens to obstruct the free markets. All things considered, all people should receive equal treatment and follow a trail blazed by modern societies. To achieve that, India must:
Incite people to leverage the free markets.

Help those who still find it hard to rise above the poverty line.
India, as a country filled with diversity, realizes that modifying the Constitution is an uphill battle. Since 1949, India abides by the same legislation and regulation, even though it's of great value to adjust the Constitution to emphasize freedom.
In order to do just that, the Indian society must pay heed to win the hearts of those oppressed by the regime. What's key to make that happen:
A political majority, which is eager to embed liberty in all areas of public and private life.

Second, a society that is no longer neglected but fully immersed in the decision-making.
As we move forward through the book, Sanjeev introduces us with thought-provoking and often distorted reality by displaying "The Iceberg of Indian Corruption." Three layers compose the inept Indian bureaucracy:
1st Layer

– Visible corruption

2nd Layer

– Hidden deep corruption

3rd Layer

– Hidden policy corruption
In the first place, the people of India must understand that political campaigns funded with dirty money cannot tackle corruption. It would be like, extinguishing a fire with gasoline. As we mentioned, the incompetent administration is just icing on the cake.
This cast doubt on the entire Indian population and raises the question – Is the problem in the implementation of policies, or their bad design? According to Sanjeev, the only route to tackling Nehruvian socialism is by enacting laws that will restrict the power of the bureaucrats.
To instigate a full-scale change, and help India rise again, several things must be accomplished:
Recruit the best candidates for any job

Give them support, to do the same down the chain

Create a network of leaders with integrity


Key Lessons from "Breaking Free of Nehru"
1. Deal with shortages of food, water, and electricity
2. Don't let your guard down
3. Support political parties with a limited budget
Deal with shortages of food, water, and electricity
As it turns out, to mitigate extreme poverty, people need to advocate for a systematic change, and that will automatically improve the implementation of policies.
In addition, the gap between the private and public sector needs to be closed in order to discourage bribes and shady activities.
Don't let your guard down
Corrupt politicians don't endorse a regulated change, because in doing so, they'll lose their influence.
They even take possession of resources allocated for rural parts of India and do everything in their power to conceal their wrongdoings.
Support political parties with a limited budget
You don't need us telling you, that India is practically overrun by corruption.
If you don't merely want to be a pawn in the hands of an organized mafia, you should weigh your options.
Like this summary? We'd Like to invite you to download our free 12 min app, for more amazing summaries and audiobooks.
"Breaking Free of Nehru Quotes"
Freedom means each of us being held to account; no one can make the excuse that there was an error in not supplying what was promised, and get to walk away from a major discrepancy.
Click To Tweet
And therefore economic equality is associated only with those political ideologies which oppose freedom and which disrespect life.
Click To Tweet
India's democracy clearly shows signs of early onset of mobocracy, with many communal elements elected to high positions in its Central or State Government(s).
Click To Tweet
No other well-established democracy generates super-corrupt, even criminal political leaders like ours does.
Click To Tweet
I mention this incident to suggest that we need to get out of our chronic habit of criticizing without taking action. We need to outline our preferred methods which will bring about the change we want.
Click To Tweet


Our Critical Review
It is about time for India to say "No" to corruption. Changing the standards, however, must be done transparently, by disclosing the alarming numbers to the people.
We were impressed by Sanjeev's open-mindedness and gift to nail down the issues tormenting the Indian society.


Just a regular guy with a knack for writing, and digital marketing.
Emir is the Head of International and SEO at 12Min. In his spare time, he loves to meditate and play soccer.