Chasing the Scream Summary
10 min read ⌚
The First and Last Days of the War on Drugs
There's a high chance that everything you know about addiction is wrong.
Why?
Because you have been methodically brainwashed by the so-called War on Drugs.
Chasing the Scream is here to settle the score.
Who Should Read "Chasing the Scream"? And Why?
If you want to find out more about how the War on Drugs started and who, in fact, was behind it, then there are not many books better than Chasing the Scream.
If you don't have the time, then do yourself a favor and at least watch Hari's TED Talk.
It will definitely change how you think.
About Johann Hari
Johann Hari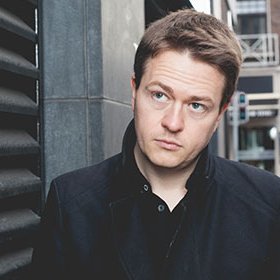 is a Swiss-born writer and journalist.
A regular columnist for The Independent, he was deemed one of Britain's most influential leftists before two high-profile scandals in 2011 severely marred his reputation.
First, it was discovered that he had plagiarized some of his sources, and then that he used different accounts to vandalize the Wikipedia articles of some of his criticizers.
However, Hari's books published since then – Chasing the Scream and Lost Connections – have been widely praised and debated.
 "Chasing the Scream PDF Summary"
Chasing the Scream was published in January 2015, exactly one century after the quiet commencement of the War on Drugs.
Now, War on Drugs – just like War on Poverty or War on Terrorism – is such a universally accepted war that it's difficult to think what could be wrong with it.
In fact, it almost sounds like something nobody should have anything against. However, Johann Hari was a bit skeptical about that. And if we've learned one thing summarizing books here, it's undoubtedly that it's always good to be skeptical about things that people accept without thinking twice.
And Johann Hari wanted to think things many times over; in fact, he wrote Chasing the Scream because he didn't think he could think of a satisfying answer to some quite interesting and vital questions:
Why did the drug war start, and why does it continue? Why can some people use drugs without any problems, while others can't? What really causes addiction? What happens if you choose a radically different policy?
If you don't know the answers to these questions either – and, believe us, chances are you don't – then read ahead!
You'll be shocked by some of the answers.
"Many of our most basic assumptions about this subject are wrong," notes Hari. "Drugs are not what we think they are. Drug addiction is not what we have been told it is. The drug war is not what our politicians have sold it as for one hundred years and counting."
Harry Jacob Anslinger
Remember that marvelously comical scene from Dr. Strangelove when General Jack D. Ripper (Sterling Hayden) tries to convince Group Captain Lionel Mandrake (Peter Sellers) that water fluoridation is a Communist plot devised to sap Americans from their bodily fluids?
Well, believe it or not, the war on drugs seems to have started in a somewhat similar manner.
Just a century ago, people regularly drank cocaine-infused Coca-Cola and bought medicines which incorporated drugs such as heroin. Hell, you could even buy a tin of heroin from a department store if you were a high-society lady!
However, on December 17, 1914, the Harrison Narcotics Tax Act was approved in the United States, the first drug controlling regulation in the world. Even though the act made prescribing drugs for the treatment of addiction illegal, it was still legal to distribute cocaine if you were a registered seller well into the 1930s.
And then Harry Anslinger happened to the world.
The guy – a staunch supporter of criminalization and prohibition of drugs – was the first commissioner of the US Federal Bureau of Narcotics. And he held that position for more than three decades, from August 12, 1930, to May 1962!
Now, Harry seems to have hated a lot both drugs and communists.
And he was so obsessed with them that sometime between the two world wars he made a startling connection which at the start must have been evident to him and to nobody else in the world.
Namely, that communists were smuggling drugs in the United States so as to make Americans addicts and undermine the strength of the United States.
OK, Harry!
We dig ya.
And apparently, that's precisely what every country in the world said after Anslinger made his case before the UN in the 1950s.
Only without the sarcasm.
The War on Racial Minorities
But why was Anslinger so interested in suppressing drugs? Did he care so much about the American people?
Of course, he did.
Only in his mind, the phrase "American people" seems to have had somewhat limited meaning, encompassing everybody but the African-Americans, the Hispanics, the Chinese, the communists, etc.
What we're trying to tell you is not that the man who banned drugs was a racist; it is that he banned drugs because he was a racist.
In other words, he used drugs as an excuse to put many entirely innocent people – mostly African-Americans – in jail for, say, smoking marijuana.
Here's how scientific were Anslinger's claims about drugs:
1. "Reefer makes darkies think they're as good as white men."
2. "Colored students at the Univ. of Minn. partying with (white) female students, smoking [marijuana] and getting their sympathy with stories of racial persecution. Result: pregnancy."
3. "The increase [in drug addiction] is practically one hundred percent among Negro people."
Think today is in any way different?
"More than 50 percent of Americans have breached the drug laws," remarks Hari. "Where a law is that widely broken, you can't possibly enforce it against every lawbreaker. The legal system would collapse under the weight of it. So, you go after the people who are least able to resist, to argue back, to appeal—the poorest and most disliked groups. In the United States, they are black and Hispanic people, with a smattering of poor whites."
The Birth of the Modern Junkie
Have you ever thought about how the junkies of pre-war US looked like?
Probably not.
And even if you did, almost certainly you can't picture them in any way different from the ones living in your street. Namely, small-time thieves who regularly prostitute themselves for money and who are unable to function in any way whatsoever.
However, this couldn't be farther from the truth.
Before the Harrison Act and Anslinger's all too personal war, drugs were cheap enough to allow many drug addicts to live quite normal lives.
However, once drugs were criminalized, their prices went up, and the living standard of drug addicts went severely down.
In fact, the word "junkie" itself may originate from this time (the 1920s) either because early addicts collected and sold scrap metal (junk) to pay for their addiction or because they bought narcotics which suddenly people started referring to as "junk" (not earlier than 1925).
The irony is rather staggering:
It was the War on Drugs which (practically out of nothing) created its enemy: criminal drug gangs; not the other way around.
The War on Drugs Today
In Ghettoside – an excellent book – Jill Leovy points out that "gangs are a consequence of lawlessness, not a cause."
Well, as we explained above, the exact same thing seems to have happened with drug gangs.
Interestingly enough, it is still happening.
You see, drug dealing is pretty lucrative, which also means a pretty risky, business. In other words, whether you're cultivating, transporting or selling some drug, you're pretty vulnerable to attacks at all stages of production and distribution.
However, if someone steals your drug from you, you can't complain to the police about it, can you?
So, the lack of government laws – the lawlessness – incites you to implement some laws of your own. In other words, even if you want to merely transport cocaine and do nothing more, there's a high chance that you'll be unable to earn money from it unless you have a gun.
Or, better yet, a gang.
And the more gangs they are, the violence between them is more brutal; it is, after all, their only way to solve their problems; anything different means they will all go to prison.
And arresting drug dealers doesn't help with violence reduction either; on the contrary, stats show that it aggravates things.
Why?
Because it creates a power vacuum.
And someone will almost certainly try to exploit it.
The Solution: Decriminalization
No, Hari is not talking merely about the decriminalization of possession; he is talking about decriminalization and legalization of drugs altogether.
Here are some of the benefits we should expect if such a thing ever happens.
Humanization of Addicts
This is probably the most important benefit of them all: the humanization of addicts.
Even though these are human beings with serious problems (read more in the Key Lessons section), according to our present laws, these are criminals.
It is obvious that people who cause pain need discipline, but people in pain need a helping hand.
That's why the governments of several European countries (Switzerland, Netherlands, Germany) have decided to set up supervised injection sites (SIS). These are centers where addicts can go and have their daily fix in sanitary conditions.
And in 2001, the Portuguese government decriminalized possession of any type of drug up to ten days; interestingly, it was the only European country to report a decline in drug use in the years which followed.
The Reduction of Drug-Related Crimes
As we explained above, legalization of drugs will, in turn, make stealing drugs a crime. This will have an enormously positive effect on the amount of violence among drug-related gangs. Put simply, you don't need guns to protect yourself when you can call the police to protect you.
Furthermore, legalizing drugs should put in question their very existence. After all, when pharmacies and stores are able to sell drugs, their prices will suddenly go down.
Economic Rewards
Speaking of money, legalizing drugs should be enormously beneficial for the government as well.
Johann Hari has calculated that it should not only save the government about $40 billion dollars (usually spent on arresting and jailing dealers), but it should also earn it at least as much via taxes.
All in all, that's more than $80 billion on a yearly basis!
Key Lessons from "Chasing the Scream"
1.      The War on Drugs Was a Pet Project of an American Racist
2      "The Opposite of Addiction Isn't Sobriety – It's Connection."
3.      Drug Decriminalization and Legalization May Solve a Lot of Problems
The War on Drugs Was a Pet Project of an American Racist
Drugs weren't illegal before the First World War.
In fact, they weren't illegal in the sense they are today even during the decade after it.
But, then, Harry J. Anslinger became the first chief of the US Treasury Department's Federal Bureau of Narcotics. And he started an all-out attack War on Drugs.
In fact, he criminalized drugs so that he can settle some scores with the people he hated: African-Americans and communists.
And then he convinced the world to do the same.
"The Opposite of Addiction Isn't Sobriety – It's Connection."
Have you ever wondered why people whose injuries are so severe that their pain must be alleviated with opiates don't become addicts even if given loads of diamorphine for weeks?
An interesting experiment with rats may explain why.
Namely, if you put a rat in a cage with two bottles – one filled with water, and the other filled with water and heroin – there's a high chance that the rat will only drink from the heroin-laced bottle until it dies.
However, as Canadian psychologist Bruce Alexander realized in the 1970s, if you make that cage a healthy environment (a sort of a Disneyland for rats) and the rat is not alone, then this doesn't happen.
Hari's conclusion:
It isn't the drug that causes the harmful behavior—it's the environment. An isolated rat will almost always become a junkie. A rat with a good life almost never will, no matter how many drugs you make available to him. As Bruce put it: he was realizing that addiction isn't a disease. Addiction is an adaptation. It's not you—it's the cage you live in.
Drug Decriminalization and Legalization May Solve a Lot of Problems
Above everything else, the decriminalization and legalization of drugs could help transform drug addicts from criminals in need of discipline into human beings in need of a helping hand.
But, in addition, legalizing drugs should also reduce drug-related crimes and earn the government billions of dollars!
So why are we still in a war when everybody should benefit from the peace offer?
Like this summary? We'd like to invite you to download our free 12 min app for more amazing summaries and audiobooks.
"Chasing the Scream PDF Summary Quotes"
The opposite of addiction isn't sobriety. It's connection.
Click To Tweet
It is a natural human instinct to turn our fears into symbols, and destroy the symbols, in the hope that it will destroy the fear. It is a logic that keeps recurring throughout human history, from the Crusades to the witch hunts to the…
Click To Tweet
It took me a while to see that the contrast between the racism directed at Billie and the compassion offered to addicted white stars like Judy Garland was not some weird misfiring of the drug war—it was part of the point.
Click To Tweet
Problem drug use is a symptom, not a cause, of personal and social maladjustment.
Click To Tweet
Wouldn't it be better to spend our money on rescuing kids before they become addicts than on jailing them after we have failed?
Click To Tweet


Our Critical Review
Johann Hari's career may have been marked by difficult-to-explain plagiarizing and sockpuppeting scandals in the past, but he arguably makes amends with Chasing the Scream.
It is, undoubtedly, the high point of his career.
The book is so great that Noam Chomsky called it "wonderful," Bill Maher "terrific," Naomi Klein "thrilling" and Stephen Fry "screamingly addictive."
And do visit its site: it contains recordings of all the interviews inside the book just in case you're wondering if some of them are plagiarized. (Kudos to rationalwiki.org.)


Just a regular guy with a knack for writing, and digital marketing.
Emir is the Head of International and SEO at 12Min. In his spare time, he loves to meditate and play soccer.