Chasing the Scream PDF Summary
10 min read ⌚
The First and Last Days of the War on Drugs
There's a high chance that everything you know about addiction is wrong.
Why?
Because you have been methodically brainwashed by the so-called War on Drugs.
Chasing the Scream is here to settle the score.
Who Should Read "Chasing the Scream"? And Why?
If you want to find out more about how the War on Drugs started and who, in fact, was behind it, then there are not many books better than Chasing the Scream.
If you don't have the time, then do yourself a favor and at least watch Hari's TED Talk.
It will definitely change how you think.
About Johann Hari
Johann Hari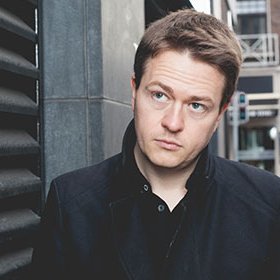 is a Swiss-born writer and journalist.
A regular columnist for The Independent, he was deemed one of Britain's most influential leftists before two high-profile scandals in 2011 severely marred his reputation.
First, it was discovered that he had plagiarized some of his sources, and then that he used different accounts to vandalize the Wikipedia articles of some of his criticizers.
However, Hari's books published since then – Chasing the Scream and Lost Connections – have been widely praised and debated.
 "Chasing the Scream PDF Summary"
Chasing the Scream was published in January 2015, exactly one century after the quiet commencement of the War on Drugs.
Now, War on Drugs – just like War on Poverty or War on Terrorism – is such a universally accepted war that it's difficult to think what could be wrong with it.