Fast Stocks, Fast Money Summary
4 min read ⌚
How to Make Money Investing in New Issues and Small Company Stocks
Economy, stocks, brokers, the market. They don't quite sound like a walk in the park, do they?
But what if we told you that there is a book that makes all these terms a lot more interesting?
Don't believe it?
Hop in!
Who Should Read "Fast Stocks, Fast Money"? And Why?
Are you a broker? An investor? A businessman? Or perhaps somebody who is interested in and wants to know a bit more about small-cap stocks?
Congrats, you've made the right choice!
About Robert Natale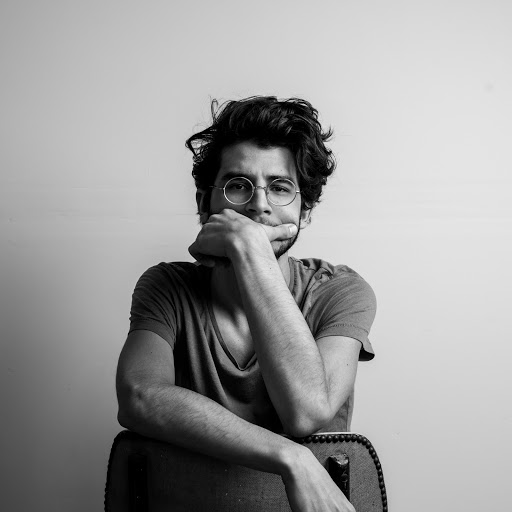 Robert Natale is an expert, a managing director, as well as a portfolio manager. He used to edit the Standard & Poor's Emerging and Special Situations newsletter for over ten years.
"Fast Stocks, Fast Money Summary"
Are you a businessman looking for some new issues to invest in? Great! Because now is the perfect moment to put your money into some small-cap stocks. You wonder why?  Well, they have never been cheaper in the past thirty years and compared to the large caps the risk is not much higher.
However, you should always take into account the possible risk of an investment, especially if you are willing to take some bigger steps forward.
What's more, if you are in possession of some stocks, keep in mind that it's always better to have them in different industries to reduce the possible danger of losing money.
The stocks' financial value depends on three things: PE ratios, profit, and increasing values.  According to the Rule of 20, you shouldn't buy any stocks if PE ratios are over twenty, and the interest rates are rising.
But that's not all.
You should be careful while investing initial public offerings (IPO) because it brings greater risks. However, if you decide to do it anyways, don't forget that, it's better to buy in the first three months of the IPO process, or to buy the first IPO of a specific industry.
If you want to make a good deal always take into consideration the pros and cons of the IPO you are interested in. For every IPO there is a prospectus giving you the necessary information, both positive and negative ones, so don't miss to read it.
To avoid adverse outcome while purchasing stocks, stay away from blind pool IPOs. The problem with these is that there is no clear plan for the money raised from the investors.
So, here is the thing.
More people are interested in buying shares than there are shares on the market. So, if you want to be great at what to do, it is imperative to have a good connection with as many brokers as possible.
It is also essential to make some smart decisions while buying growth stocks. For example, you should always look for growth at a reasonable price (GARP). This means that you should find a company with a constant increase in earning money which is not overvalued.
How to know if the company is worth the money? Just use the Graham and Dodd stock-valuation formula. How to use it?
First, you need to multiply the coming year's profit per share with the doubled yearly growth rate. Then you multiply this result by 4.4. Finally, divide the result you got with the possible growth rate for the next few years. The final result can help you predict the eventual outcome.
When it comes to buying value stocks, remember that in the long run, it is better to invest in them rather than in growth stocks.
Important to mention is that you shouldn't always follow the opinion of the market regarding business. Sometimes, some companies deserve to be taken into consideration even though the market doesn't believe it is a good deal.
That's why you should always search for businesses which have potential in bringing you money shortly.
Key Lessons from "Fast Stocks, Fast Money"
1.      The risk is inevitable
2.      Everything has its positive and negative sides
3.      The right people can get you the real money
The risk is inevitable
Being an investor is not an easy job at all. Like every other business, it requires a lot of work and knowledge. What is more important is that you need to be ready to take the risk if needed.
This is maybe one of the most uncertain jobs because there is always a possibility to lose everything. Unfortunately, there is nothing you can do about it. You can help yourself by always being prepared for the worst-case scenario.
Everything has its positive and negative sides
While buying stocks don't forget that even the smallest details about the matter. So, if you don't want to get yourself into trouble while investing, you should always pay attention to everything, especially to the given risk factors.
If there are more pros than cons, then probably you are on the right track, and you should give it a try. If not, then maybe you should wait for a better opportunity.
The right people can get you the real money
In this business with investing and buying stocks, if you have the right people beside you it is more likely to have a better outcome, just like in every other job. A good relationship with the people who know the best the field can help you grow much more quickly than if you do everything by yourself.
Like this summary? We'd Like to invite you to download our free 12 min app, for more amazing summaries and audiobooks.
"Fast Stocks, Fast Money" Quotes
If your time horizon is more than five years, history tells us that small stock ownership is not all that much riskier than owning stocks in general.
Click To Tweet
Value beats growth over the long run because investors systematically overvalue the growth of well-positioned companies in rapidly expanding industries.
Click To Tweet
The key to beating the market averages is making small sector bets and picking the right stocks within each industry.
Click To Tweet
The quality of the lead underwriter(s) is a major clue as to the overall quality of the deal.
Click To Tweet
The key to successful growth stock investing is not picking the biggest winners but avoiding the big losers.
Click To Tweet


Our Critical Review
Even though "Fast Stocks, Fast Money" offers some pretty good advice, it seems like the book is rather intended for newbies, than for experienced and already proven "players".


Just a regular guy with a knack for writing, and digital marketing.
Emir is the Head of International and SEO at 12Min. In his spare time, he loves to meditate and play soccer.