Hackers and Painters Summary
6 min read ⌚
Big Ideas from the Computer Age
As far as you're concerned, the world of intellect is sharply divided between two kinds of people: the math nerds and the creative type. And there's nothing similar between them since each group is interested in two entirely different things.
In "Hackers and Painters," Paul Graham asks: "Oh, really!?"
Who Should Read "Hackers and Painters"? And Why?
One of the strangest questions you can ask when books such as "Hackers and Painters" are the topic of discussion.
It really feels like a centaur-book. Namely, the first half of it is more accessible and should be interesting to people who want to get to know with the hacker culture better. Since there are few start-up tips and tricks, entrepreneurs will have a reason to have a look at this part as well.
However, the second half is much more technical and will be much less attractive to non-professionals. Programmers and hackers, however, will enjoy it.
About Paul Graham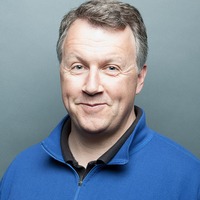 Paul Graham is an English essayist and author, entrepreneur and CEO, computer scientist and philosopher. His broad interests and diverse skills have granted him the nickname "hacker philosopher."
Graham has so far co-founded Viaweb (which was eventually sold to Yahoo! and renamed Yahoo! Store) and Y Combinator, an American seed accelerator. His blog, paulgraham.com, is extremely popular among hackers and computer scientists.
He has authored two more programming books: "On Lisp" and "ANSI Common Lisp."
"Hackers and Painters Summary"
Let's warm you up with the first of our two simple tests.
First, picture a hacker. Did that?
OK, now imagine a painter. Done?
Finally, compare the two.
No comparison, right?