4 min read ⌚
How Non-Conformists Move The World
It is hard to be original when there is so much skepticism surrounding you.
In our summary of "Originals," we show you how you can "package" your originality so others will see it. We cast a light on how tactical and strategic you have to be to thrive in an organization.
Who Should Read "Originals"? and Why?
In "Originals", bestselling author, consultant and Wharton School professor Adam Grant raises the question of originality in the workplace. He explores the subject through a presentation of business histories, anecdotes and studies, that show how an original can thrive in an organization.
The truth is, even the most future-oriented companies are prone to resisting originality. Such is the case because the idea is not the only thing that is important – a good presentation is essential as well.
Grant motivates readers by giving them numerous examples of originals who somehow managed to turn their ideas into reality.
We recommend this book to all creative thinkers who still haven't found a way to express their originality.
About Adam Grant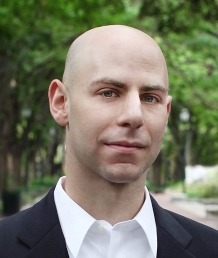 Adam Grant is the Wharton School's highest-rated professor and the youngest tenured faculty member. He is a former advertising director and a junior Olympian.
"Originals Summary"
Grant starts "Originals" by referring to the remarkable accomplishments of online eyeglass creator Warby Parker.
He shows his respect of the inventiveness of the organization's founders, which were all Wharton students. The founders offered Grant an opportunity to contribute, before their launch.
However, he turned them down because Luxottica controlled over 80% of the eyeglass market. Hence, he did not feel that a group of students just starting out could profit.
Warby Parker, however, took a unique path. He allowed customers to buy glasses on the web and, if they did not like them, send them back.
Its launch was a great success.