3 min read ⌚
How Management Consultants Steal Your Watch and Then Tell You the Time
This irony reflects ours almost blindfold belief in consultants' actions, without taking a firm stance.
In truth, we are generally deceived by these experts, who often refuse to take full responsibility for any signs of decline.
About Martin Kihn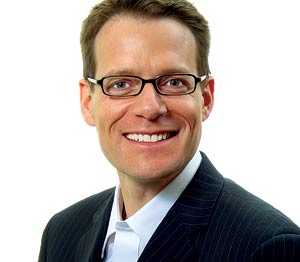 Martin Kihn obtained his M.B.A. from Columbia University and currently operates as a strategy consultant.
"House of Lies PDF Summary"
It may seem odd to some people, but even five industries only in 2001 have spent more than $22 billion on consulting fees, and that number is increasing.
During client meetings, consultants seem to shrewd techniques to capture the client's attention and even provoke specific reactions.
According to Martin, they also use terminology that is tough for the interlocutor to get the idea, but that's all done deliberately.
Why?
The consulting firms are best described as some disorganized groups with several teams for each section or area, according to the hierarchy.
The author shares unbiased conclusions that some people may find funny, and exciting.
What people first think when it comes to consultants? Probably, a team of highly-experienced experts who will take a big bite out of your modest budget, or something close to that.
However, what evidence gives you any guarantee that these so-called self-taught experts can solve even the most complex corporate problems?
Clearing up the corporate's mess takes more than a well-designed system or a consultant team.
Moving and operating with full transparency is one of the key elements, regardless of the industry in which the company operates.
The consulting fee aside, many people are misled with some concepts that are not even close to the actual reality.
For instance, consultants are not real experts, and you cannot expect that they can replace all the missing expertise with their presence.
In truth, they are mostly fast learners who adapt to the situation.
Their final analysis is based on understanding and investigating the case that is causing trouble.
Moreover, they are hired for their efforts, not mainly for their knowledge and mastery in that realm.
Key Lessons from "
House of Lies
"
1.      Find an honest and efficient consultant
2.      Group cohesion is critical
3.      Find the real essence
Find an honest and efficient consultant
First and foremost, what makes a good consultant?
The proficient ones stand out from the rest with their sharp analytical skills and the ability to smell the situation.
The fast thinking is only a bonus since not all of them are strategic thinkers.
Group cohesion is critical
Many consulting firms insist on organizing "team dinners" for the purpose of team-building.
This routine brings a whole new dynamic to the new assignments and stimulates the staff to connect with the rest of the group.
Find the real essence
Although you may find many issues when it comes to using consulting services or attending brainstorm sessions, there are also good sides in using them.
Your job would be to find the core of the problem and try to assess the situation. Did you pick the best group? – No one can tell, but you can minimize the risk with efficient planning.
Like this summary? We'd Like to invite you to download our free 12 min app, for more amazing summaries and audiobooks.
"House of Lies Quotes"
Consultants are not hired as experts.
Click To Tweet
So consultants are not experts, but they can never appear to be anything less than expertlike.
Click To Tweet
Consulting may be the only business in the world where people are paid to quit.
Click To Tweet
There is not a single famous consultant on the face of the earth.
Click To Tweet
Flights are all alike and only differ in the width of their delays.
Click To Tweet



Just a regular guy with a knack for writing, and digital marketing.
Emir is the Head of International and SEO at 12Min. In his spare time, he loves to meditate and play soccer.