4 min read ⌚
Navigating the Mergers and Acquisitions Minefield
How can managers smartly interpret mergers and acquisitions?
Instead of relying on facts, you can collect information.
Who Should Read "Intelligent M&A"? And Why
These days, there are no shortages of possibilities, but the human nature tends to get a little needy – that's a huge mistake. The notion to analyze whether your deal is based on fantasy, or on detailed analysis – is an effective strategy to avoid making mistakes.
A similarly designed theory is the one where the acquisition, relies on numerous opinions, assigns consultants to the task, and listens to what they have to say. By all means, one must take all matters into consideration.
"Intelligent M&A" is a perfect fit for investors, managers, leaders, and students whose eagerness to achieve success is on another level.
Generally speaking, the transactions leading to a successful merger or acquisition are difficult to explain. The takeover is a complicated subject; this book attempts to resolve this matter in order to help you pick the best possibilities.
About Scott Moeller & Chris Brady

Scott Moeller currently heads the Cass Business School's executive education program.
Before that, he was in charge of a venture capital fund, and also made his contribution in academia. Scott is the author of Why Deals Fail and How to Rescue them; Surviving M&A, etc.
Chris Brady momentarily has a dean's role at the Bournemouth University business school.
"Intelligent M&A Summary"
You are probably familiar with the template of every business publication. According to various standards, it's close to a disaster if your announcement lacks information about mergers and acquisitions or (M&A).
You, as a representative of the company, must form a team that will function in the service of the firm by designing (M&A) deals. Well, the rumor has it, that a proper merger deal will get along with financing, managing, and analyzing other companies, the same thing refers to an acquisition.
The book covers a wide range of topics, from more optimistic deals to combinations that went wrong. In either situation, this classic presents examples and tips to follow for abandoning such unprosperous partnerships.
There is another perspective, from which all of these rumors and legends don't leave a mark on the company as a result of simple ground rules. The steering wheel is in your hands, and the authors embolden organizations to accept the new intelligent strategy.
As an illustration of this point, "Intelligent M&A, offers dozens of combinations each representing a separate stage of growth and desire to expand. Firms need to adapt to the environment before any merging or acquisition takes place. Regrets have no place in the modern era, due to their negative impact on the company's morale.
Some M&A transactions are prone to failure more than others, but that depends on many factors. For instance, we can mention, market positioning, financial security, competition, political situation, etc.
Surprisingly, not many companies have conducted these financial operations successfully in the past, and the explains the aversiveness existing when it comes to justifying the value of the deal. In spite of the risk, there is a big gain in taking ownership of another entity's stocks, assets or enterprises.
However, as it is with most things – it's easier said than done. Fortunately, this book enforces new perspective into your mind, a broader look that promotes growth and stimulates risk. Why go after mergers and acquisitions?
It's an efficient way of lowering down the operation costs, expanding the organization and increasing your market influence. On the other hand, M&A is not a phenomenon that can undergo a calculation and be measured precisely.
The authors Scott Moeller and Chris Brady provide an insightful guide filled with useful tips all leading to a smarter use of M&A. Someone may say, that the world doesn't operate around mergers and acquisitions, that includes the business community, but you have to remember that investing is an integral part of any business operation – directly or indirectly.
Every organizational process gains momentum from well-designed strategies. The ability to make your way through the fluctuations caused by various factors is a rare skill. Team effort to burst that bubble of uncertainty is proven to be useful but not resourceful.
Unfortunately, even now a significant numbers mergers and acquisitions do not live up to expectations due to unfavorable external and internal conditions. Not so often, they destroy both companies simultaneously.
An urge is often the reason for destruction. These deals or transactions consists of sensible information, therefore chasing deadlines, and conducting time-management strategies is a recipe leading to disaster.
Key Lessons from "Intelligent M&A"
1.      No risk, no gain
2.      The ability to follow success depends on your preparation
3.      The power of questioning
No risk, no gain
Not even the most experienced investors can guarantee you success, in the early stage.
If you come across such, too optimistic advisers, beware of their unrealistic point of view. Sometimes, knowing when not to make a move is actually a step forward.
The ability to follow success depends on your preparation
Instead of pursuing success blindly, there are tools available that can lead you upstream to ultimate victory.
The final act of success reveals itself when an executive or any other decision-making body of the organization is capable of identifying the right opportunities and able to separate them from the unprosperous ones
The power of questioning
When you are not sure, whether the deal is the right one for the company, the next best thing is to stall the offer.
Gather more intelligence and information about the stocks, assets, that you are purchasing.
Like this summary? We'd Like to invite you to download our free 12 min app, for more amazing summaries and audiobooks.
"Intelligent M&A" Quotes
By employing sufficient and first-rate intelligence as part of an M&A process, companies are able to achieve a higher degree of commercial success.
Click To Tweet
All mergers and acquisitions should be based on a sound corporate strategy.
Click To Tweet
The business media can serve as a vehicle by which parties to a transaction can leak stories...to test out institutional shareholders' response to a potential deal.
Click To Tweet
All mergers and acquisitions should be based on a sound corporate strategy.
Click To Tweet


Our Critical Review
This book assists you in the pursuance of right deals. It helps you to learn some negotiations tricks and techniques that you can apply when you gather intelligence.
We offer this magnificent classic to all people who are looking forward, and those seeking to learn the value of merging and acquisition transactions.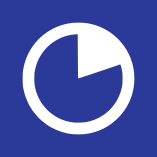 Learn more and more, in the speed that the world demands.