Payoff Summary – Dan Ariely
5 min read ⌚
The Hidden Logic That Shapes Our Motivations
The only way to achieve your dreams is to persist.
And, the only way to persist is to continue being motivated.
What is motivation and what are the factors that drive it?
Read on and find out.
Who Should Read "Payoff" and Why?
To be successful, you have to persist.
Hence to achieve results, you have to be highly motivated.
"Payoff" explains the meaning and roots of motivation, as well as which motivation-inducing tools it is best to use.
After reading it, you will feel enlightened, you will finally understand yourself more, and you will know what to do the next time you face a lack of motivation.
We believe that this book is an excellent read for all people who have a problem with persisting in what they do or having a problem finding what they want to do.
About Dan Ariely

Dan Ariel is a best-selling author and a professor of behavioral economics and psychology at Duke University. He has founded The Center for Advanced Hindsight.
"Payoff Summary"
Today, many people work jobs they do not enjoy working.
They are looking at their professions as a way to make ends meet, and are unmotivated to become the best workers they can be.
Motivation, however, is the only thing that can keep you stick to your routine of going to work every day, year after year, without ending up extremely unhappy.
But, wait, everyone talks about motivation, but what exactly is it?
Many people would agree that the best motivator there is is money.
However, they could not be further from the truth.
Motivation is much more complex than people think it is, and it is a mix of pride, achievement, happiness, and many other factors.
Among all these factors, the most significant one is meaning.
Do not mix up meaning and happiness, like most people often do.
Meaningful work does not always bring happiness.
Many times people that do meaningful work do not do it because it makes them happy, but because it gives them a sense that they are doing something that counts.
This helps us arrive at the next conclusion: motivation does not depend on happiness.
But then, what generates meaning?
Most of the time, it is the sense that you are doing something bigger than yourself, that changes more than just your own life.
Repetitive tasks and jobs are contrary to those of meaning. Us, humans, after being faced with repetitiveness, simply quit.
We cannot find the meaning anymore after doing the same task over and over again.
On the other hand, performing activities that feel the meaningful build up people's motivation. And the key to feeling that you do something meaningful is to feel the promise of achievement.
Another thing that contributes to creating meaning is an effort.
Tasks that you put your time, energy and effort in are more meaningful for you than those you did in a short amount of time, without investing yourself in them.
Next, let us not forget the ownership of the work as a major motivator as well. In other words, when people are given a chance to claim ownership, they feel more motivated, since they are standing behind what they did.
Also, when it comes to motivation, it comes from external and internal sources.
The most central motivator of all is the wish to achieve happiness.
Unfortunately, many people have wrong notions of happiness and the things that would make them happy.
They usually tie happiness to external motivators such as money.
However, these motivators can work only in the short time, while in the long haul people need something more: an internal source that will fuel their efforts and keep them going.
Only in instances when people find pleasure in doing something and are driven from within can they continue working hard toward their goals.
So, stop wishing for happiness that comes from bigger material possessions, and start finding it in small everyday things.
Even if your surroundings are not granting you with motivation, such as a "well done" from your boss, or a sense that you are doing something meaningful, try to find that meaning yourself.
Even in the most mundane tasks, find the things that they help you master, and think of them as only stepping stones to what you will achieve in the long run.
Be your biggest supporter and applaud yourself for every small achievement you make daily.
Key Lessons from "Payoff"
1.      Meaning and Happiness Are Not Connected
2.      Ways to Induce Meaning
3.      Motivation Must Come From the Inside
Meaning and Happiness Are Not Connected
Many factors define the levels of your motivation, but the core one is meaning.
If you find what you do meaningful, you will continue doing it, even in times when you do not feel happy.
That is right, happiness and meaning are not synonyms, and meaningful jobs do not make people feel happy, but still, they keep their motivation levels high.
Ways to Induce Meaning
A sense of meaning usually happens when people feel that they are working for a bigger purpose.
Also, when people put more effort into a task, more time and energy, they will consider it more valuable and thus more meaningful.
Motivation Must Come From the Inside
There are different motivators one can use to persist, but internal and external.
However, external motivators are just momentary and are not sustainable in the long haul.
For a long-term motivation, individuals have to feel motivated from the inside.
Like this summary? We'd Like to invite you to download our free 12 min app, for more amazing summaries and audiobooks.
"Payoff" Quotes
These results show that when we are acknowledged for our work, we are willing to work harder for less pay, and when we are not recognized, we lose much of our motivation.
Click To Tweet
The consultant experiment, I continued, showed that people dramatically underappreciate the extent and depth to which a feeling of accomplishment influences people.
Click To Tweet
It shows that when we work harder and spend a bit more time and effort, we feel a greater sense of ownership and thus enjoy more the fruits of our efforts.
Click To Tweet
A society without trust is not a society: it is a collection of people who are continuously afraid of each other.
Click To Tweet
The lesson here is that a little sweat equity pays us back in meaning—and that is a high return.
Click To Tweet


Our Critical Review
"Payoff" is an excellent book on the topic of motivation, that can be read by any age group of readers.
Its biggest strength is that it is short and focused, it is easily read, extremely fun, and full of useful takeaways.
It is time you accomplished all of your goals!
We heartily recommend it.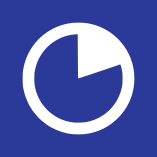 Learn more and more, in the speed that the world demands.