How Starbucks Built a Company One Cup at a Time
Even after all these years, Starbucks still holds the coffee pedestal. You'll not find many companies with the diversity of choices as in Starbucks regardless of the industry.
Become as inventive as they are in hopes of reaching the financial heaven!
Who Should Read "Pour Your Heart Into It"? And Why?
The Starbucks effect created brand-new coffee flavors and Its successfulness spread throughout the world. This book outlines the importance of differentiation since the market is already filled with tons of similar products.
The enthusiasm is the only tool available for achieving success. We recommend this book to anyone willing to exploit its entrepreneurial skills.
About Howard Schultz & Doris Jones Yang

Howard Schultz is an American businessman and the executive chairman of Starbucks, born on July 19th, 1953 in Brooklyn. After graduating from Northern Michigan University Howard started his career as a salesman.
From the late 80s till now he has been involved in all activities related to Starbucks.
Doris Jones Yang is a reporter, writer, and a journalist who was born in 1954 in the U.S. Currently she resides in Bellevue, Washington.
"Pour Your Heart Into It Summary"
Shortly after the beginning of the customer-centric era, companies started to guide themselves according to customer needs. The market was exposed to change; its previous concept turned into ruins and the over-saturated market of today has proven its effectiveness. However, the abundance of products and services don't guarantee a steady flow of money.
Before making any rash decisions, companies should spend a lot of their time and resources inventing systems in hopes of "killing two birds with one stone". A phrase used to outline the efforts leading to profits and competitiveness. As you already know, people bark at the wrong tree quite often.
It is mandatory for every entrepreneur to take differentiation as the key aspect of success. Critical thinking skills for such potential are a must.
Lacking vision, mentorship, and proper education are issues which keep us down. Many managers have no significant knowledge of the company's present financial situation. If you are not aware of your possibilities, then you'll not be able to improve the services of your business.
Despite the ideas you have on how to achieve your goals, without designing a plan the odds will always be against you. Many people claim that they follow their heart or vision but is this true? Unfortunately, No!
You have to dig deep and explore your fears which keeps you away from pursuing your life-objectives. Don't become the guy who sits on the fence, step up and make the first move.
Not all things can be measured, nor we need such a thing. In spite of these unmeasurable features, the newly designed operational activities require support from the manager. Valuable information can provide your company with the essence needed to move beyond the shadow of mediocrity.
The Americans understand the power of "uniqueness" better than anyone. Standing out as a separate entity in the business world means everything. It represents the difference between prosperity and failure.
The business as same as your body needs to get in shape – a perfect working condition. In order to do that you need a robust infrastructure which will lay down the foundation of your long-lasting reality.
This book covers the breathtaking story of the world's biggest coffee brand Starbucks and its financial boom. The untold tale of Starbucks' rise includes the beginning of a small Seattle company which grew up to a point – reaching an astonishing 1600 stores globally.
This will surely one of greatest business stories ever told. The emphasis is placed on the building of a brand and management of activities. Starbucks' strategy relied on quality; they didn't focus on marketing too much.
Their goal was word-of-mouth meaning there is not greater campaign than a satisfied customer. By putting their clientele in the first place, Starbucks achieved global success. The founders Howard Schultz and Dori Jones Yang have written a genuinely educational and inspiring book which is worthy of your time.
Do your best in trying to put some additional specialty in your goods and services. The success is not measured by the amount of money your company made in some period, but by the prosperity of your business – which is harder to measure.
How to know the best ratio between quality and cost, how to manage your business and how to follow your vision. Stocks, interest rates, profits, sales are relative, but your idea is timeless.
Provide a service to the world and make a difference. Don't be afraid to put a little bit of "weirdness" into your scheme. Endorse the theory of singularity or at least try to do it.
Key Lessons from "Pour Your Heart Into It"
1.      People hate authority but love leadership
2.      Teamwork as the only route to success
3.      Accomplish your dream
People hate authority but love leadership
In the end, it all comes down to your leadership skills. Can you get the best out of your associates or not ?! Don't try to force in doing things your way, even if you are in charge of the activities.
Let people behave in their own way, lead with your heart.
Teamwork as the only route to success
Arrogance is never the right answer. Favor leaders, even in your group. You need real decision-makers who motivate others on your behalf.
People often get offended if you do not trust them. Hire top-notch managers with concise ideas within their minds, support their effort and stand by their side.
Accomplish your dream
Imagine it for months, realize it within days. It is not easy to put the paperwork to the test, but your effort requires a reward.
Are you willing to take the risk? Pick up user requirements and interact with people daily.
This mouth-to-mouth communication will encourage you to give your vision a tryout.
Like this summary? We'd Like to invite you to download our free 12 min app, for more amazing summaries and audiobooks.
"Pour Your Heart Into It" Quotes
Mass advertising can help build brands, but authenticity is what makes them last. If people believe they share values with a company, they will stay loyal to the brand.
Click To Tweet
People want guidance, not rhetoric. They need to know what the plan of action is, and how it will be implemented. They want to be given responsibility to help solve the problem and authority to act on it.
Click To Tweet
If you examine a butterfly according to the laws of aerodynamics, it shouldn't be able to fly. But the butterfly doesn't know that, so it flies.
Click To Tweet
When you're in a hole, quit digging!
Click To Tweet
The point of a coffee store was not just to teach customers about fine coffee but to show them how to enjoy it.
Click To Tweet


Our Critical Review
Conquer the world with a brand new idea – start that journey by learning some useful tips. "Pour Your Heart Into It" will provide you with tons of valuable information related to finance or marketing.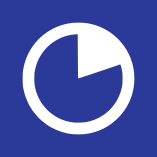 Learn more and more, in the speed that the world demands.