Getting to More Without Settling for Less
You think that it is time for scaling up?
Read "Scaling Up Excellence" to get out the most of it.
About Robert I. Sutton and Huggy Rao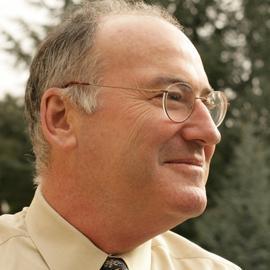 Huggy Rao is an author and a professor of organizational behavior at Stanford University.
Robert I. Sutton is an author and a professor of management science and engineering at Stanford University.
"Scaling Up Excellence Summary"
Have you ever wondered why not all restaurants and stores are as popular as those in the city center?
Or, let's say, why your favorite team does not play as well as teams in other countries?
If you have, then you would probably be interested in the way you can replicate something successful in another location with other customers.
Scaling is the practice of spreading the excellent performance of a part of a company two more places and more people. Scaling's another name is a "problem of more."
Scaling pushes companies to keep innovating and changing their structures and corporate behavior and to find opportunities that would enable them to improve their products and services.
Scaling is a significant but tricky corporate challenge.
Sadly there is no recipe to accomplish successful scaling. However, by looking at examples of successful companies, we can extract some fundamental principles for Effective scaling.
Before you embark on your scaling Journey make sure you are prepared for a long and hard road. On your way, you need to persevere.
If you are sure that you can practice persistent, it is time we tell you one of the most significant trade-offs in your endeavor.
During the process of spreading, you will face both the need for standardization and local variation. Ultimately, you will not need to choose which one to adopt, but you will need to find the balance between them.
Now that you understand what is awaiting you it is time we make a list of the steps that you need to follow to scale up successfully.
The first step, of course, is communicating your effort in a way that will motivate your employees to want to join the journey.
You can do this by targeting your people's behavior, or their beliefs. There are different studies the show which approach works best, but experience has shown that whatever path you choose, it will work if it fits the nature of your organization.
After taking her first steps, you will need to bring in more resources, more people, more organizational layers to keep your efforts growing. However, make sure, but you do not add complexity when it is not needed.
Always stay aware of redundant practices and rules.
Key Lessons from "Scaling Up Excellence"
1.      Principles of Effective Scaling
2.      The Importance of Involving the Right People in the Scaling Process
3.      The Real Nature of Scaling
Principles of Effective Scaling
Bring in more organizational layers
The Importance of Involving the Right People in the Scaling Process
Involve the right people in your scaling efforts. Having people who act just interest in your organization's interest at all times just as important as having people with the right skills and knowledge.
The Real Nature of Scaling
When it comes to scaling organizations, management teams need to grasp that it does not only mean replicating best practices to another environment but also improving the performance during the process.
Like this summary? We'd Like to invite you to download our free 12 min app, for more amazing summaries and audiobooks.
"Scaling Up Excellence" Quotes
People also have a greater capacity when they aren't worn down by work and worry. When people get enough sleep, they are more adept at difficult tasks, are more interpersonally sensitive, make better decisions, and are less likely to turn…
Click To Tweet
It means constantly seeking and implementing better ways of thinking and acting across old and new corners of the system.
Click To Tweet
If you can't bring yourself to encourage employees to lie down on the job, at least give them plenty of breaks. The ordinary fatigue most of us feel during the workday makes us grouchier—and dumber—as the hours go by.
Click To Tweet
This is our company—it's not theirs—it's ours.
Click To Tweet
The lesson from the Big Mac story is that innovations that ought to be scaled won't happen everywhere but can happen anywhere.
Click To Tweet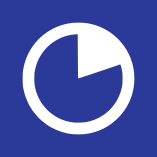 Learn more and more, in the speed that the world demands.