Sense and Sensibility PDF Summary
6 min read ⌚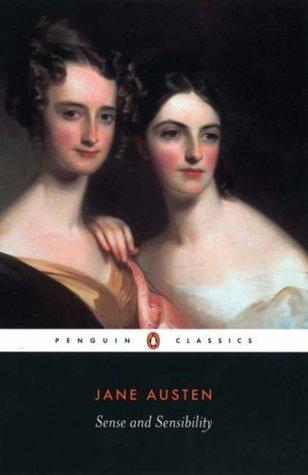 Boy, how much they adored alliteration an age ago!
And though Dickens might have had a great run from "Pickwick Papers" through "Nicholas Nickleby" to "A Christmas Carol," we kind of feel that Jane Austen really mastered the art of alliterative titles before Dickens uttered her first word.
Because before "Pride and Prejudice" there was "Sense and Sensibility."
And that's our cue for the summary of Jane Austen's very first novel.
Who Should Read "Sense and Sensibility"? And Why?
According to many lists, Jane Austen's "Sense and Sensibility" is one of the few novels you should read before you die.
No matter who you are.
No matter what kind of literature you'd like to read.
Jane Austen Biography
Jane Austen was an English 19th century novelist, widely considered one of the greatest female authors in history.
She is known primarily as the author of six major novels, all published during the last seven years of her life: "Sense and Sensibility" (1811), "Pride and Prejudice" (1813), "Mansfield Park" (1814), "Emma" (1815), "Northanger Abbey" (1817), "Persuasion" (1817).
Most of her works have been adapted in many different forms on numerous different occasions.
The most famous adaptation of "Sense and Sensibility" is the 1995 Academy Award-winning one, written by Emma Thompson, directed by Ang Lee, and starring Thompson, Alan Rickman, Kate Winslet and Hugh Grant.
Plot
Just as in any other novel written by Jane Austen, "Sense and Sensibility" features quite a few important families and about thrice that major characters.
So that you can follow the plot better, this time we've opted to provide you with a brief introduction to the families and the interfamilial relations first – and then move on the story bereaved of too many appositions and parentheses.
Mr. Henry Dashwood, a nephew of the wealthy Old Mr. Dashwood with whom he lives at the beginning of the novel, has two families.
By his first marriage, he has a son named John Dashwood, and from his second wife, the 40-year-old Mrs. Dashwood, he has three daughters: Elinor, aka "Sense" (19 years old), Marianne, aka "Sensibility" (16), and Margaret – aka "there was a third sister?" – Dashwood (13).
Now, John is married to the unbearably vain and greedy Fanny and has a three-year-old son named Harry. Fanny has two brothers, Edward and Robert Ferrars.
Sir John Middleton is a distant relative of Mrs. Dashwood, married with four children to lady Mary Middleton, née Jennings, who is the daughter of the widow Miss Jennings and sister of Charlotte Palmer.
Finally, to round the usual suspects, John Willoughby (25) is the nephew of a neighbor of the Middletons, and Colonel Brandon (35) is a close friend of Sir John.
And as promised, now that we've introduced our main characters, time to move on to the story.
Volume I
One year after his wealthy uncle has willed his fortune to him and then to his firstborn son, John, Mr. Henry Dashwood dies, unable to save enough money for his second family but obliging John to take care of them.
John, quite wealthy on his own, has no problems promising his father that, but his wife Fanny has, so she convinces him to break his word.
Fanny's problem?
Well, mostly, she's just not that good of a person; but also, she doesn't like how much her brother Edward is attached to Elinor.
Penniless and homeless, Mrs. Dashwood and her daughters have no choice but to accept the invitation of Mrs. Dashwood's cousin, John Middleton, and move in with him.
There they meet with Colonel Brandon, who falls in love with Marianne at first sight, since she reminds him of his father's ward whom she loved dearly when he was young.
However, he is young no more, and, being about two decades older than Marianne, he is not really someone she'd think suitable for her.
HIm – or anyone else for that matter:
The more I know of the world, the more I am convinced that I shall never see a man whom I can really love. I require so much!
In comes the one who ticks all the boxes: the dashing John Willoughby who is not only gallant enough to carry Marianne back home in the rain after she twists her ankle, but who also shares all of her artistic interests.
Needless to add, that courtship goes pretty well, until John is suddenly forced to leave on a business trip to London.
Meanwhile, two newly discovered relatives of Mrs. Jennings – Anne and Lucy Steele – arrive at Barton Park.
After the two get close, Elinor learns from Lucy a seemingly horrible truth: her romantic interest, Edward Ferrars, has been secretly engaged to Lucy for over four years!
However, things may be not as bad as they initially seem, and Elinor is smart enough to soon realize that Lucy's visit is not an accident, and her revelations are even more deliberate.
She ascribes them to spite and jealousy, and Edward's mood and coldness toward her suddenly has a more profound explanation: his loveless engagement.
In other words, upon learning of Edward and Lucy's 4-year-long secret engagement, Elinor deduces that he must love her, but that he can't be with her because he's just too honorable.
Talking about seeing the bright side of life, ha?
Volume II
Elinor, Marianne and Mrs. Jennings go on a trip to London.
Marianne can hardly wait to see her beloved Willoughby, to whom, by this time, Elinor and Mrs. Jennings are all but convinced that she is engaged.
However, once she arrives in London, things take a wrong turn for her.
After sending him a few unanswered personal letters, Marianne sees Willoughby by chance at a dance, standing with another woman and cruelly ignoring her.
The woman turns out to be Miss Grey, a wealthy heiress to whom Willoughby has decided to marry for her money.
And as Elinor learns from Colonel Brandon, Willoughby has done something far worse than this sometime before: he has fathered an illegitimate child by Brandon's young ward, Miss Eliza Williams, whom she afterward decided to abandon.
So, in a nutshell, not exactly Marianne's type.
Or anyone's type, for that matter.
Sense and Sensibility Epilogue
Volume III
The Steele sisters go to London, and Anne, Lucy's older and much more talkative sister, inadvertently reveals Lucy's secret engagement to Edward Ferrars.
Needless to say, Edward's mother is not too pleased about it, ordering him to choose between breaking off the engagement and his inheritance.
Edward is just too honorable, so his mother immediately disinherits him in favor of his younger brother, Robert. The Dashwood sisters admire Edward's decision, and Colonel Brandon rewards it by taking Edward under his wing.
Mrs. Jennings takes Elinor and Marianne to Cleveland, which is how the estate of her second daughter, Mrs. Charlotte Palmer, is called.
Marianne, still despairingly distraught, goes walking in the rain and soon falls ill with putrid fever.
Upon hearing of her illness, Willoughby arrives at Cleveland and tells Elinor that his love for Marianne wasn't a fling and that he is still unhappy because of the choices he has made.
Elinor, however, is disgusted to hear him talk of his wife and the mother of his child in such a callous way and relates his story to Marianne once Willoughby leaves.
Marianne finally realizes that she's better off without him, and, while recovering from her illness gradually starts falling in love with Colonel Brandon, whom she eventually marries.
Expectedly, Elinor marries Edward, who – to everybody's joy – is abandoned by Lucy once disowned from his inheritance.
Guess who she suddenly falls in love with?
Obviously, his brother Robert.
Speaking of obvious things –
Elinor and Edward, and Marianne and Colonel Brandon, live as neighbors in perfect harmony – ever after.
Like this summary? We'd like to invite you to download our free 12 min app, for more amazing summaries and audiobooks.
"Sense and Sensibility PDF Quotes"
Elinor agreed to it all, for she did not think he deserved the compliment of rational opposition. Click To Tweet
If I could but know his heart, everything would become easy. Click To Tweet
Know your own happiness. You want nothing but patience- or give it a more fascinating name, call it hope. Click To Tweet
I wish, as well as everybody else, to be perfectly happy; but, like everybody else, it must be in my own way. Click To Tweet
To wish was to hope, and to hope was to expect. Click To Tweet


Our Critical Review
"Sense and Sensibility" is widely considered one of 19th century best works of fiction.
And for a good reason: not many novelists are capable of telling coming-of-age stories about powerful women protagonists as Jane Austen.
In our opinion, though, there are some things which seem outdated now, and most characters – or practically everyone but the Dashwood sisters – seem a bit simplistic to us.
Even so, Jane Austen's style is too engaging to be able to leave any of her books once you pick it up.
And we always have a soft spot for a disarming style.
Who doesn't?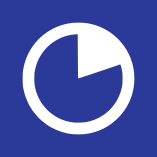 Learn more and more, in the speed that the world demands.