4 min read ⌚
From Idea to Income in 27 Days
Do you have an idea that you think you can turn into a profit, and you are wondering if you should quit your current career and become an entrepreneur?
Wait. Do not quit your job just yet – there is a possibility to have the best of both worlds!
Who Should Read "Side Hustle" and Why?
"Side Hustle" is a guide that explains how anyone can create a side project that will serve as an extra source of income, without losing the stability and perks that come with holding onto your day job.
We recommend it to everyone who wants to have a taste of entrepreneurship, without bearing too much risk.
About Chris Guillebeau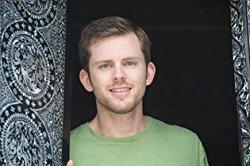 Chris Guillebeau is a bestselling author, a regular contributor to Business Week, CNN.com, and the Huffington Post, and an expert on international travel and creative self-employment.
He recently managed to accomplish his dream of visiting every country on the planet.
"Side Hustle Summary"
We will not even ask you how many times you have wished to quit your job and become your own boss.
We will also not ask you how many times you have heard such advice or stumbled upon motivational articles urging you to do that since we are sure that there have been many such instances.
However, following such thoughts comes with a risk, and you know it.
In reality, not everyone can handle risk and be a successful boss.
Yet, it is important to try.
So, what can you do?
Well, you can have the best of both worlds by becoming a side hustler!
Yes, you have heard us, you can satisfy your entrepreneurial urge while at the same time keeping the benefits of a safe and steady job.
But first, let's define what we mean by "side hustle."
A side hustle is a profitable business venture, which you operate part-time, as a complement to your other paid job.
A side hustle does not require much time or energy invested in it – only the bare minimum.
Side hustles are great, since they provide extra security, by letting you harvest income from several different sources.
We are all aware that the days of holding one job for a whole lifetime are long gone, and that extra security is what everyone needs.
A side hustle can also make it easier for you when you decide to change jobs, or even if you want to rest.
Why are side hustles so good?
Because you can get a taste of what it looks like being an entrepreneur, while not bearing the risks that come with starting your own business without any security.
Also, side hustles are jobs which are very easy to do and hence very easy to start.
But what exactly can be a good side hustle?
Well, all hustle worthy ideas that you should take into consideration should be feasible, persuasive and profitable.
Once you do find such an idea, calculate your projected profit by employing the following formula: "anticipated income minus anticipated expenses."
In other words, to be sure that your hustle is profitable, your expenses need to be lower than the money you bring in.
Once you are sure your idea will make you money, it is time you pitch it.
You do this by making a promise to your customers that you will in some way contribute to changing their life.
Be bold when you make such statements, create a sense of urgency, and employ a call to action.
A good technique for creating a sense of urgency is using the red color, which is usually mentally linked to deadlines and countdowns.
Also use words such as "today" or "now."
We live in a wired world, and in order to be successful, you will first need a website and a social media profile.
Be careful not to spread on too many social media platforms since it can be a daunting task.
Instead, limit the number to two or three.
Also, think about a scheduling tool, which will save you time, a factor that is crucial when it comes to side hustles.
Finally, set up a payment system before you launch.
Once you do all of the above, you need to start increasing your value in order to generate more money.
You can create value by anticipating your customer's needs and responding to them.
Lastly, as your side hustle gets more successful, do not be afraid to raise the prices. The more reliable your business proves, the more you should charge.
That is why you should regularly raise the prices you charge, as well as the value you offer.
Remember, since you are starting without much risk, the only way you can go is up.
Key Lessons from "Side Hustle"
1.      Criteria to Check for When Evaluating Your Side Hustle
2.      Transform Your Idea Into A Pitch
3.      Side Hustle's Basic Requirements
Criteria to Check for When Evaluating Your Side Hustle
When you are evaluating your side hustle, you need to ask yourself three questions.
First, is your idea feasible? If it is, move on to defining if it is profitable. In other words, you have to make sure that your idea brings in more money than you spend. Finally evaluate if it is persuasive, or if customers would like to have it no matter what.
Transform Your Idea Into A Pitch
When you pitch your idea, it is essential that you promise some kind of value to your customers and create a sense of urgency. Include a call to action as well and clearly state the price.
Side Hustle's Basic Requirements
In order to make your side hustle work for you-you have to have four basic items up to your sleeve: a website, a social media profile, a scheduling tool and a payment system.
After you have set this up, you can start making money immediately.
Like this summary? We'd Like to invite you to download our free 12 min app, for more amazing summaries and audiobooks.


Our Critical Review
This is yet another of Chris's helpful manuals that will show you exactly how you can turn your small idea into a profitable extra source of income.

It is a book that even total beginners in this area can follow easily, and the fact that you can immediately start practicing the advice it gives you makes its value immeasurable.


Just a regular guy with a knack for writing, and digital marketing.
Emir is the Head of International and SEO at 12Min. In his spare time, he loves to meditate and play soccer.