4 min read ⌚
From Idea to Income in 27 Days
Do you have an idea that you think you can turn into a profit, and you are wondering if you should quit your current career and become an entrepreneur?
Wait. Do not quit your job just yet – there is a possibility to have the best of both worlds!
Who Should Read "Side Hustle" and Why?
"Side Hustle" is a guide that explains how anyone can create a side project that will serve as an extra source of income, without losing the stability and perks that come with holding onto your day job.
We recommend it to everyone who wants to have a taste of entrepreneurship, without bearing too much risk.
About Chris Guillebeau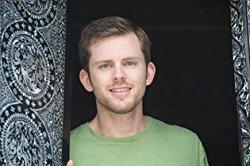 Chris Guillebeau is a bestselling author, a regular contributor to Business Week, CNN.com, and the Huffington Post, and an expert on international travel and creative self-employment.
He recently managed to accomplish his dream of visiting every country on the planet.
"Side Hustle Summary"
We will not even ask you how many times you have wished to quit your job and become your own boss.
We will also not ask you how many times you have heard such advice or stumbled upon motivational articles urging you to do that since we are sure that there have been many such instances.
However, following such thoughts comes with a risk, and you know it.
In reality, not everyone can handle risk and be a successful boss.
Yet, it is important to try.
So, what can you do?
Well, you can have the best of both worlds by becoming a side hustler!