The Personal MBA PDF Summary
5 min read ⌚
Master the Art of Business
Running a business has always been the most intriguing part of one's professional enhancement and development.
However, not all companies reach the climax stage.
At this moment, we take into account many elements that may improve or reduce your chances of making your business work in the long run.
Who Should Read "The Personal MBA"? And Why?
"The Personal MBA" is indeed a breathtaking book that is filled with tips and suggestions for those willing to manage or operate with different resources.
Don't hesitate to take your entrepreneurial skills to the next level and learn more from experienced and successful business people.
About Josh Kaufman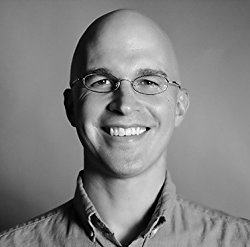 Josh Kaufman is a business expert, consultant and a coach who helped many start-up companies in their endeavors.
He offers expert services to those in need of business guidance, to get more things done in a shorter time, and improve their financing strategies.
"The Personal MBA PDF Summary"
Are you eager to embark on a new adventure? Do you have a great idea? Eager to make money? Well, take a deep breath and start examining your options.
Many people opt for enrolling at a business school but is it really the break you've waited for, let's find out!
As it turns out, Business Schools are far from cheap, and according to advanced calculations, the accumulated cost can reach up to $300,000.
However, do we at least get something in return, experience or education perhaps that exceeds this price? We sincerely doubt that!
Now, that is evident that you'll waste a lot of money and get no results, what should you do? – Clinging to factless strategy can prove to be devastating, so in order to get your business flourish, one must stick to a well-designed blueprint.
Are you in it for the money? – You might want to change that.
On the long run, no business can overcome all obstacles if the CEO has no passion for the company itself.
Being in tune with the environment requires defensive resilience to cope with the challenges that lay ahead.
Once you made a secret pact with yourself, that you'll continue to push forward until all your hopes are alive, you can then focus on investing.
So, finding the investors willing to put up the cash in advance, it's a risky move for all parties involved.
Leverage your investment! Use loans to increase your influence but beware of hidden financial dangers. Take into consideration every possibility, before taking such drastic measures.
Every successful business, no matter the size or influence, must focus to please its Ideal Buying Persona.
According to Nitin Nohria and Paul Lawrence, there are basically four requirements that pretty much appeal to all humans.
The first one represents the desire or the pull to become a valuable member of some community, gain status or respect.
The second desire symbolizes our longing to feel loved and appreciated by others.
The third one, speaks on behalf of our unsatisfied thirst and hunger to expand our field of knowledge.
Fourth, the urge to feel safe and secure.
If your goods or commodities meet these needs, you are all set to launch the brand-new product, right? – Well, we are not quite there, yet.
Although nowadays, we can engage our potential customers through hundreds of online/offline channels; that doesn't facilitate the processes of getting their attention.
The Free Market tends to unchain these individuals and allow them to pick their favorite products, without any interference, but that's a nice story.
If you have a score to settle with your competitors, do it openly on the digital battlefield because that's the only way to provide quality service.
Take testimonials, for example, original illustrations of satisfied customers is an excellent trick for luring new customers into checking your offers and establishing a bigger base.
So, how to convert those passing customer into long-term associates?
In all honesty, there is not one all-encompassing formula that works well in every industry.
However, you can apply the good, old-classic mind-game, and understand what adds to clients' aversion towards your product.
Usually, the price is the most talked-about attribute!? – If it's so, you should adjust your product offer, and prove your customers wrong. Give them a test period, with a full refund if they're not pleased.
One huge mistake salespeople have a habit of making, is becoming too aggressive in their campaign.
Encourage interaction, make your customers come to you, not the other way around. If they feel cornered, there's a good chance that they'll drift off.
How to discuss business deals with other companies?
B2B is gaining momentum in the 21st century, but due to intense competition, companies are struggling to get their hands on "wealthy" associates.
Taking into account several factors before an agreement can be reached, is an advisable strategy in the digital age.
Make sure that the person on the other side is a valuable member of the operation and an individual with authority.
Set a meeting on your turf, an environment that you feel most comfortable in (via phone, in person, online session).
Prepare yourself by conducting research and necessary testing to collect data, such as finding more about your competitor's offer and provide counter-arguments.
Anticipate possible reaction and sub-questions.
How often do we trip on the last step – Implementation?
Don't act with superiority, let them know that you share their concerns and strives.
Good leaders are hard to find, but they are the ones who can make others grow and learn.
Key Lessons from "
The Personal MBA
"
1.      Understand your priorities
2.      Don't engage yourself in all spheres of influence
3.      Find a better route to success
Understand your priorities
Most people have little clue about the key elements and intentions when starting a business.
Make sure that all the other individuals who are working towards mutual goal and interest, must be informed about the long-term expectations.
Don't engage yourself in all spheres of influence
Micromanagement is perhaps the most challenging part of the whole process.
In order to avoid full-control that takes both time and energy, you should lay out your intentions, and provide guidelines in various cases.
Find a better route to success
It has been proven on numerous occasions, that MBA doesn't increase your chances of opening a chain of successful businesses nor getting a better position in a company.
It's not synchronized nor in correlation with the idea of prosperity, as one may have hopped.
Like this summary? We'd Like to invite you to download our free 12 min app, for more amazing summaries and audiobooks.
"The Personal MBA Quotes"
Business schools don't create successful people. They simply accept them, then take credit for their success.
Click To Tweet
Every time your customers purchase from you, they're deciding that they value what you have to offer more than they value anything else their money could buy at that moment.
Click To Tweet
Retired general Colin Powell famously advocates collecting half of the information available, then making a decision, even though your information is clearly incomplete.
Click To Tweet
Ideas are cheap—what counts is the ability to translate an idea into reality, which is much more difficult than recognizing a good idea.
Click To Tweet
There is only one boss: the customer. And he can fire everybody in the company from the chairman on down, simply by spending his money somewhere else.
Click To Tweet


Our Critical Review
By all means, this book undoubtedly deserves its bestseller status, on a global scale.
We are pleased to be a part of such amazing journey, driven by an amusing and informative piece of writing.