The Power of Starting Something Stupid Summary
5 min read ⌚
How to Crush Fear, Make Dreams Happen, and Live Without Regret
Sometimes the sense of fear can overwhelm us, but not even that can be an alibi for not taking action.
You no longer need to bite your fingernails, stay with us and learn how to make your knowledge count.
We summarize the fundamental details of Norton's vision which explain the path to success.
Who Should Read "The Power of Starting Something Stupid"? And Why?
Honestly, not many people dare to follow their dreams.
Even though it sounds a bit cliché, it is an unavoidable reality we all live in.
"The Power of Starting Something Stupid" is a book that breaks all the chains and prompts a new attitude that will help you to trust in your "stupidity."
We recommend it to all people, due to its broad use.
About Richie Norton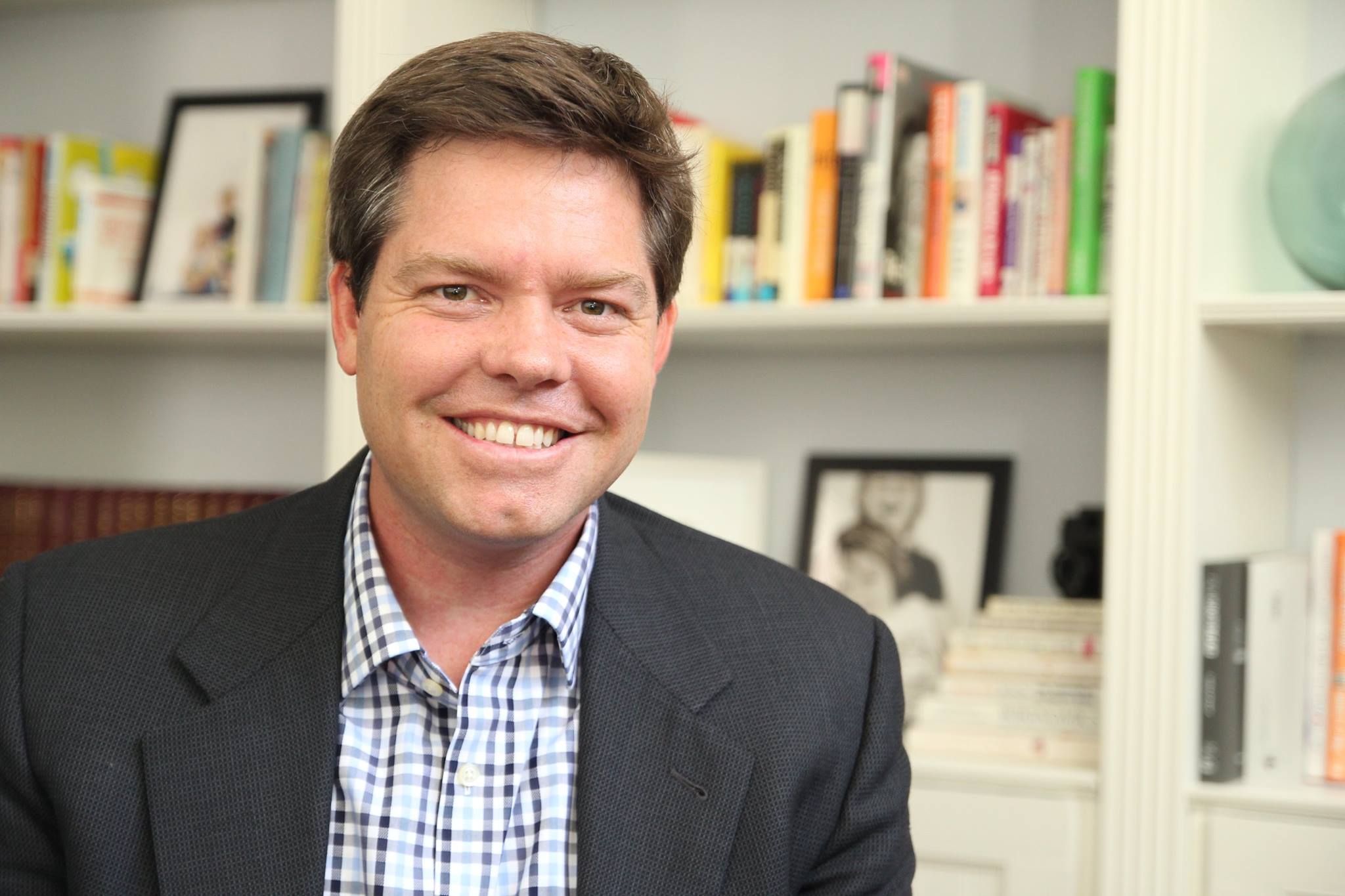 Richie Norton is renowned for his ability to conduct comprehensive research in the realm of entrepreneurship and find the gaps that are causing trouble.
He is the owner of a blog called Start Staff, and the author of the bestseller Resumes are Dead and What To Do About It.
"The Power of Starting Something Stupid Summary"
Are you one of those who abandoned its idea because of other people's opinions? Don't let your dream disappear and your hopes vanish due to lack of self-esteem.
A "stupid" plan or incentive can make you wealthy, so allowing others to affect your decision-making is something you wouldn't want to embrace.    
When you become an old man/woman, how would you turn back and see that you discarded the thing that could have been the start of something big? You could have been the star of the night!
Let's create a situation: you've got your Eureka Moment, and out of sheer curiosity and passion, you share it with your friends, only to find out that they are not really supportive.
Comments such as "it's stupid," "no one needs that" "don't fool around" derive from disappointing life, and they are subtly sucking you in!
What's even more surprising – the wealthiest people launched their "stupid" idea, despite all the warnings, and made a fortune.
This seemingly silly concept brought many innovations to the top of worldly influence and domination – so, think twice before you give up on your "craziness."
Find that courage to follow your intuition and rely on your instincts. Out of those who do graduate with flying colors, only a small percentage is aware that good grades are not the embodiment of success.
As much as we want to be labeled as successful, you cannot sidestep any stage.
You'll need strong determination in order to take the hits placed down the road leading to ultimate prosperity.
Sadly, we always find an excuse to justify our incompetence and lack of conviction in the vision. What's even more misleading is people's idea of a perfect life.
So, the idea of firstly becoming rich and then enjoying life with all its pleasures is not a very convenient strategy for the wise ones.
Imagine yourself living in a small house, 50 years from now, and recalling all those things you could have done differently. Is there anything more painful than that?
The pain of regret is far greater than the one triggered by failure.  
You don't need us reminding you of the bridge an "unknown" person named Jeff Bezos had to cross to indulge in success.
As he explains, a simple mantra allowed him to understand the big picture and leave the Wall Street job in order to embark on a new adventure.
Don't be afraid to question the inventiveness of others and go beyond the borderline! Investigate your ideas daily, find a way to improve your service and hope for a masterpiece to kick in!!
How to cross the self-imposed restrictions? Successful innovation can be best described as a process that broke the boundaries of an old standard.
This novelty is continuously challenged by brand-new "stupid" ideas, which by all means, stimulate economic expansion.
One can never be too sure of its possibilities, and the risk of failure is an unpleasant but a realistic scenario. How to avoid it?
Have you heard that attack is the best form of defense? Courage and eagerness to crush all signs of failure should be your first step!
How to be all "Tom Cruise"?
From very young age, we've developed a habit of procrastinating, and most people are not capable of finally putting an end to that! So, what can be done?
First and foremost, if you are stuck in a busy trap don't try to find more free time by sleeping less or do something in-between other commitments. Simply, cancel everything that is irrelevant.
Secondly, don't make it harder on yourself, just cut off all those meaningless tasks that are producing little or no results at all.
So, should you ask for professional assistance or go on your own from start to finish? – Don't forget that people with the necessary expertise can make things a lot easier.
Once the safety net is torn apart, there's not much that can be done at that point.
Therefore, build a network or base of individuals who possess the know-how and are passionate about your intentions.
Give them the freedom to express themselves, and they'll repay with sweat and ingenuity to an unmeasurable extent.
The bottom line is, one must stop finding excuses and start chasing its dreams with no intention of stopping.
Key Lessons from "
The Power of Starting Something Stupid
"
1.      Trust in your co-workers, make them feel valuable
2.      Find support and professional help
3.      Discover your real fears and incentives
Trust in your co-workers, make them feel valuable
Throughout history and even today people were driven by an idea, and if that vision applies to their mindset, they will undoubtedly be on their best behavior and act correctly.
The power of trust can trigger a new set of productivity that can ever surpass the defined expectations.
Find support and professional help
One way to do it is by approaching a person who can provide guidance in times of crisis.
How to do it? – You want to borrow some money to invest in your business, but you lack the funds, and you need to find a group of investors.
Find the one who has already been in a similar position and ask for directions.
Discover your real fears and incentives
Set a reminder to tell you what is hiding behind your actions.
Don't forget to meditate, keep your mind calm and sharp so that new energy can burst in and fill the air with hope.
Control your fears by conducting an in-depth preparation for what is to come.
Like this summary? We'd Like to invite you to download our free 12 min app, for more amazing summaries and audiobooks.
"The Power of Starting Something Stupid" Quotes
Opportunities will come and go, but if you do nothing about them, so will you.
Click To Tweet
Your life should consist of more than commuting, working, eating, surfing the Internet, sleeping and watching TV. Your life should be filled with purpose-driven experiences and projects that bring excitement, passion, energy, and…
Click To Tweet
To crush fear doesn't mean you eliminate it; crushing fear means you literally crush it down into smaller, more manageable parts and tackle one piece at a time.
Click To Tweet
It all starts with a tiny, stupid idea, then one thing leads to another, and suddenly, you find something amazing: yourself.
Click To Tweet
Don't allow life to pass you by because you are afraid of looking stupid.
Click To Tweet


Our Critical Review
We want to remain impartial, and we'll continue to follow the same practice.
This book has made us believe in ourselves and showed us that every journey starts with a stupid idea.
It may sound silly, but that's how it is. We encourage to apply Norton's tips and enjoy life without regret.


Just a regular guy with a knack for writing, and digital marketing.
Emir is the Head of International and SEO at 12Min. In his spare time, he loves to meditate and play soccer.