5 min read ⌚

What is the best of you? Do you dare to take the road of uncertainty and put doubt on your methods for achieving happiness?
We were thrilled by every aspect of this fantastic novel, and we hope you'll be too.
Without further ado, let's cut to the chase:
Who Should Read "The Best of Me"? And Why?
Is this one of those teen novels that make you feel girly (if you are a guy)? Well, no! Nicholas' style is unsurpassable in all regards if you ask us.
All things said, and considered – "The Best of Me" is best equipped for anyone who believes in true love. Finding your soulmate is perhaps the most beautiful encounter one can face in a lifetime.
Don't be afraid to explore your inner beauties.
Nicholas Sparks Biography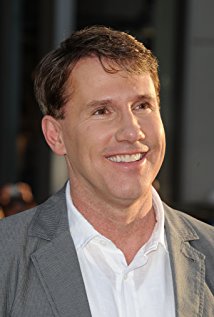 Nicholas Sparks is an American romance novelist, born on December 31st, 1965.
So far, he has published 19 novels and 2 non-fiction books that are exceptional as well. He is the author of Two by Two.
Plot
The Best of Me" is nothing shorter than a brilliant romantic novel written by the prominent author Nicholas Sparks. The main plot revolves around Dawson Cole's return, to fulfill the wishes of his long-time friend Tuck Hostetler and person who sheltered him when no one else did.
Upon his arrival, he lays his eyes on his high-school sweetheart Amanda, now a married woman who is on the same quest as Dawson. They break a few words, and then part ways.
As one can imagine, the presence of Amanda rekindles that romantic spark. They dread the idea of falling in love once more and suspect that Tuck has something to do with it.
Amanda is aware that every journey is fraught with danger, and this time the threat derives from Dawson's family. Although Cole wants to escape from their grasp, the members of his circle pose a great danger to this reunion. Dawson's future is also at stake!
The author also introduces us to Dawson Cole's job – he is employed off the coast of Louisiana as an oil rig. Dawson nearly loses his life one day after a blast in the oil factory, but he is saved by an anonymous person in the water who shows him the way.
Not long afterward, he is informed about the death of Tuck Hostetler, his role model, and friend for life. On the spur of the moment, he decides to pack his bags and return home, to pay tribute to his buddy.
Dawson's family is involved in various criminal activities, and he too is branded a gangster and a hooligan. Although he doesn't share the same convictions as his family, no one attaches weight to the belief that one day Cole will become a law-abiding citizen like everybody else.
This unfortunate turn of events leaves Dawson isolated and earns him the title of a loner. However, this twist of fate is not new to him, because as a teen he ran away from his father's home and settled in Tuck's garage for the time being.
In those days, he for the first time met face to face with Amanda Collier – a girl from a wealthy family. They become lab partners and fall in love. Amanda refuses to pay heed to the warnings and suggestions said by her parents to leave Dawson.
They start dating, despite the idea of having to deal with the "boiling" pressure induced by the society. She soon faces a choice, to go to College, or stay with him. Dawson plays a part in convincing her that education is vital, and they make a decision to put an end to their relationship.
Not long afterward, Dawson finds himself in the middle of another problem. In a car accident, he kills a local doctor and is sentenced to 4 years in prison.
Upon his release, he leaves town for good and decides to try his luck elsewhere.
He finds Amanda at Tuck's, and old memories start to roll in as he sits there in confusion. He is also surprised to hear that Amanda has nurtured a strong relationship with Tuck over the past few years, and received a call from Tuck's lawyer to attend the last wish-fulfillment process.
They go to dinner that night and start to reminiscing.
Amanda's mother doesn't miss an opportunity to lecture her about the danger she is facing by associating with Dawson. On top of that, she is a married woman! Nonetheless, her mother has no idea that Amanda's marriage is falling apart because of her husband's alcoholic urges.
The next day, Amanda and Dawson are summoned to scatter the ashes of Tuck at a nearby cabin that he chose prior to his departure. This activity binds them together, and they spend the day planning their next move.
Amanda takes leave, while Dawson stays at Tuck's to work on a car, his old-friend tried to fix. In the meantime, Dawson's insane cousin Ted creeps up on him with an intention to kill him – blinded by vengeance.
Dawson finds Crazy Ted's truck in the woods and confronts him. Dawson learns that his cousin was behind the explosion that almost killed him. They cross swords, and Ted gets the worst of it.
The plot starts the untangle the following day when Dawson and Amanda for the first-time stumble upon a letter hidden in Tuck's cabin. The writings reveal details about the love story between Tuck and his wife, which inspires them to pick up where they left off.
The Best of Me Epilogue
Amanda makes a surprising decision to return back to her family. She feels weak to go through raging scenario that fills her with dread. With little options but to flee, Dawson embarks on a long journey.
He returns to pick up the letter Tuck had written before. Upon entering the town, he lays eyes on the man that saved him.
Dawson tries to catch up with that man and enters a bar where he discovers that the son of the doctor he accidentally killed years ago, is tormented by his cousins. He saves the person but shortly afterward, Crazy Ted puts a bullet through his head.
In the meantime, Dawson overhears that Amanda's son requires a heart transplant. He sacrifices himself for one last time without Amanda's knowledge nor approval.
Like this summary? We'd Like to invite you to download our free 12 min app, for more amazing summaries and audiobooks.
"The Best of Me PDF Quotes"
Don't take my advice. Or anyone's advice. Trust yourself. For good or for bad, happy or unhappy, it's your life, and what you do with it has always been entirely up to you.
Click To Tweet
Life was messy. Always had been and always would be and that was just the way it was, so why bother complaining? You either did something about it or you didn't, and then you lived with the choice you made.
Click To Tweet
There's a lot of magic between you too, ain't no denying that. And magic makes forgettin' hard.
Click To Tweet
I gave you the best of me, he'd told her once, and with every beat of her son's heart, she knew he'd exactly done that.
Click To Tweet
Love, after all, always said more about those who felt it than it did about the ones they loved.
Click To Tweet


Our Critical Review
This is one of those books that can get you to burst into tears. We loved the passion, the suspicion, the idea of not knowing – basically everything.
We warmly recommended this book, and vouch for the uniqueness of this novel. It most definitely deserves a place on your bookshelf!
A movie starring James Marsden & Michelle Monaghan is made based on this best selling novel:


Just a regular guy with a knack for writing, and digital marketing.
Emir is the Head of International and SEO at 12Min. In his spare time, he loves to meditate and play soccer.