The Catcher in the Rye Summary
6 min read ⌚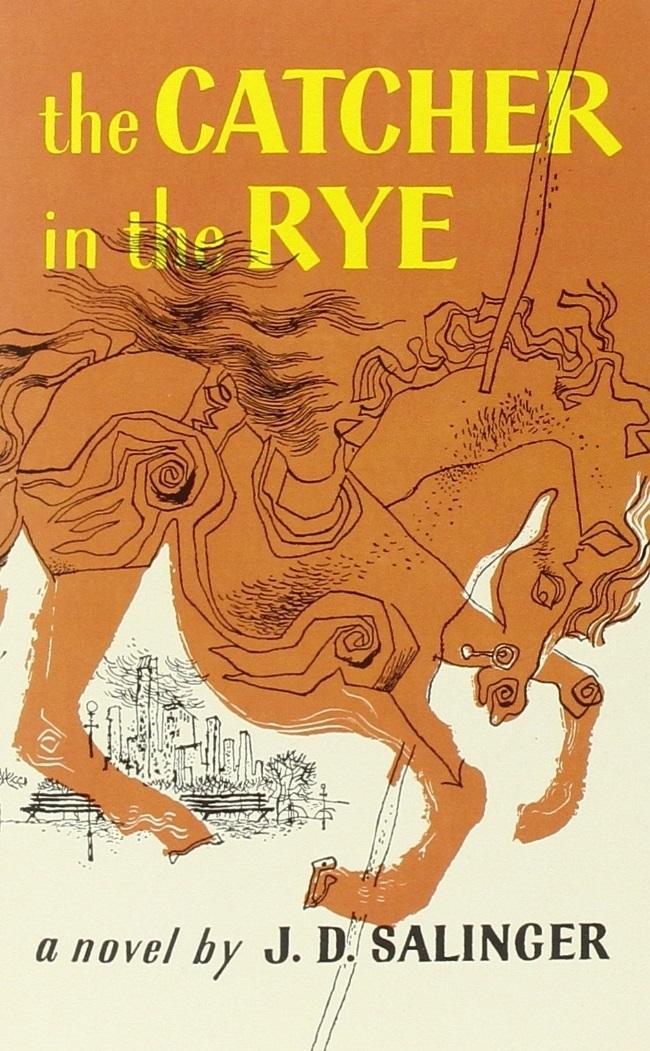 Prepare to meet the icon of teenage rebellion:
Holden Caulfield.
The self-titled "Catcher in the Rye."
Who Should Read "The Catcher in the Rye"? And Why?
If you are a teenager and you haven't read this novel still, do yourself a favor, skip this summary, and buy the book: we guarantee you that it will be one of your favorites.
If you're younger – wait a bit.
If you're older – what the hell have you been waiting for till now?
J. D. Salinger Biography
Jerome David "J. D." Salinger was an American writer primarily known for his widely read and beloved novel, "The Catcher in the Rye."
The book was met with unprecedented success, which led to Salinger becoming a recluse, publishing only few more works during the next decade and a half: "Nine Stories," "Franny and Zooey" and the three novellas "Raise High the Roof Beam, Carpenters," "Seymour: An Introduction" and "Hapworth 16, 1924."
Published on June 19, 1965, "Hapworth 16, 1924" will end up being Salinger's last published work, even though he will die more than 45 years later.
Plot
Welcome to Southern California, somewhere around Hollywood, sometime after the Second World War.
In an unspecified institution – a sanitarium or a mental hospital – the 17-year-old Holden Caulfield is receiving some kind of treatment.
And he's about to tell us a story of the events which happened to him during a period of a few days between the end of the previous fall school term and Christmas.
Our story begins at the fictional Pencey Preparatory Academy located in the fictional town of Agerstown, Pennsylvania.
It's Saturday afternoon, and Pencey is playing its traditional football game against an old rival, Saxon Hall.
Holden misses the game. He has also cost the school the forfeiting of a fencing match due to losing the team's equipment on the subway that morning.
And to top things off, we learn that due to poor work – read: failing all his classes except English – he's just been expelled from the school.
So, not a great day for Holden.
And it's about to get even worse: his history professor – the well-meaning Mr. Spencer – embarrasses him by criticizing his work and dedication in his class.
Since the whole school is at the football game, Holden retreats to his room, planning to enjoy the silence and contemplate a thing or two.
However, even that doesn't happen, since his irritating dorm neighbor Robert Ackley is also not at the game.
Soon after, we meet Holden's roommate, the womanizer Ward Stradlater.
He's about to go on a date, so Holden agrees to write for him an English composition. However, he's not too glad about it once he learns that Ward's date is an old romantic interest of his, Jane Gallagher.
Even so, he writes the text and makes it a deeply personal one, concerning the baseball glove of his dead brother Allie.
Ward is not too impressed by it, and, to add insult to injury, refuses to tell Holden if he had slept with Jane.
This leads to a fight and ends with the bloody-nosed Holden knocked down unconscious.
Fed up with everybody, Holden sells his typewriter and catches a train to New York where he plans to stay until Wednesday (when his parents should inevitably receive the news of his expulsion).
Once he arrive in Manhattan, Holden checks into the decaying Edmont Hotel.
In its lobby, he meets three women tourists from Seattle and dances with them; but, contrary to his expectations, dancing is all he gets.
So, he heads straight to Ernie's Nightclub where he can at least have a drink.
However, he leaves the club to avoid an old acquaintance and somehow ends up with a prostitute named Sunny back into his hotel room.
Sunny is all but his age, and Holden suddenly has second thoughts. He tells her that he doesn't want to have sex; he merely wants to talk.
Holden pays her, but Sunny comes back later on with her pimp Maurice, asking for more money. Holden – being Holden – insults Maurice and Maurice punches him in his stomach.
Holden takes a quick nap, and then telephones Sally Hayes, a pretty ordinary 17-year-old girl, who, if you ask Holden, is also "the queen of all phonies."
He arranges a meeting with her that afternoon.
But before that, Holden buys a special gift for his beloved 10-year-old sister Phoebe, the record "Little Shirley Beans."
And also: he spots a small boy singing the song "Comin' Thro' the Rye."
It's kind of a bawdy poem by Robert Burns, but for some reason it makes Holden feel a bit better.
And there's a poignant reason why – but we'll get to that later on.
Now we get back to Holden and Sally who first go to a play, and then go ice skating at the Rockefeller Center.
Holden uses the opportunity to go off on a rant about society and some other things which really matter to him, suddenly suggesting to Sally that they both run off together and live in the wilderness of New England, Walden-style.
Sally quite rationally says something along the lines "you've got to be kidding, man: we're practically children" – and Holden angrily leaves.
Soon after, he meets and infuriates a friend, gets very drunk, tires to flirts unsuccessfully, and, exhausted and out of money, ends up in Central Park to watch the ducks.
Why?
Beats us!
Holden really likes the ducks.
However, even that visit goes awry, since he breaks Phoebe's record along the way.
Holden heads back home without it, sneaking into his parents' apartment and waking up his sister Phoebe, according to him the greatest girl in the world.
In addition to being great, Phoebe is also pretty smart, so she quickly realizes that Holden has been expelled from school.
Worried about his aimlessness, she asks him whether there's anything he cares about in the world.
And Holden shares with us an altruistic fantasy which, for once, paints him in a more flattering light:
Anyway, I keep picturing all these little kids playing some game in this big field of rye and all. Thousands of little kids and nobody's around – nobody big, I mean – except me. And I'm standing on the edge of some crazy cliff. What I have to do, I have to catch everybody if they start to go over the cliff – I mean if they're running and they don't look where they're going I have to come out from somewhere and catch them. That's all I do all day. I'd just be the catcher in the rye and all. I know it's crazy, but that's the only thing I'd really like to be.
There's the meaning of the title for you: Holden sees himself as the catcher in the rye, the guardian of childhood and innocence!
And, also, the reason why that song by Burns lifted Holden's spirits a while ago! Though, to be fair, it had a lot to do with Holden mishearing "catching" for "coming" – as he learns from his sister shortly after telling her the above story.
The Catcher in the Rye Epilogue
After his parents return, Holden sneaks out of his house and heads to Mr. Antolini, his favorite English teacher, now a New York University professor.
Holden hopes to stay with Mr. Antolini a few days but is alarmed to be woken up in the middle of the night by his teacher patting his head.
Startled and convinced that Mr. Antolini is homosexual, Holden storms off and spends the night in a waiting room at Grand Central Station before he starts wandering around Fifth Avenue the next morning.
Impulsively he decides to leave everything behind him, hoping to see Phoebe one last time before doing that.
He goes to her school and leaves her a note, arranging a meeting with her at the nearby Metropolitan Museum of Art, and telling her why it will probably be the last one.
Phoebe arrives with a suitcase at the meeting, but Holden refuses to take her with him, so she gets mad at her brother.
Holden cheers Phoebe up by taking her to the Central Park Zoo, where they reconcile after Holden buys his sister a ticket for the zoo's carousel.
As she watches his sister riding it in the rain, Holden finally feels some joy and fulfillment.
In the very short final chapter, back in the present, Holden reveals to us that he misses his friends.
And that it's really important to know this:
Don't tell anybody anything. If you do, you start missing everybody.
Like this summary? We'd like to invite you to download our free 12 min app, for more amazing summaries and audiobooks.
"The Catcher in the Rye PDF Quotes"
What really knocks me out is a book that, when you're all done reading it, you wish the author that wrote it was a terrific friend of yours, and you could call him up on the phone whenever you felt like it. Click To Tweet
I'm quite illiterate, but I read a lot. Click To Tweet
I like it when somebody gets excited about something. It's nice. Click To Tweet
Mothers are all slightly insane. Click To Tweet
I don't exactly know what I mean by that, but I mean it. Click To Tweet


Our Critical Review
The Catcher in the Rye" is considered one of the 100 best English-language novels by both "Time" and "Modern Library.
And it's listed at #15 on BBC's survey "The Big Read."
In other words: if you haven't read it till now – you're missing out on a hell of a lot!


Just a regular guy with a knack for writing, and digital marketing.
Emir is the Head of International and SEO at 12Min. In his spare time, he loves to meditate and play soccer.