Walden Summary – Henry David Thoreau
5 min read ⌚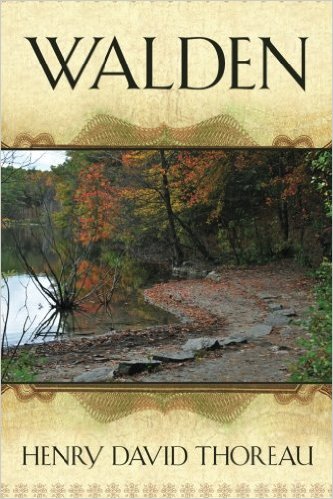 Have you been stranded on a remote island, or lost in the woods? Finding your way out can be pretty straightforward if you are in tune with nature.
It's a pity that we fail to recognize the signs of robotization.
In this book summary, we return to the basics of human existence, digging down to the core of it.
Who Should Read "Walden"? And Why?
Walden is a book you wouldn't want to miss. When we say it's life-altering, we really mean it.
As such, it's suitable for anyone and everyone – you don't need to worry whether this book is right up your alley.
Henry David Thoreau Biography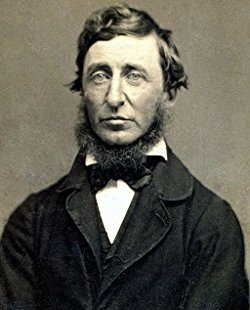 Henry David Thoreau was a renowned philosopher, essayist, tax resister, naturalist, and author. He spent years in trying to find the perfect formula of life – trying every trick in the book.
His most famous works are: Aulus Persius Flaccus (1840); The Service (1840); A Walk to Wachusett (1842); Paradise (to be) Regained (1843); The Landlord (1843); Sir Walter Raleigh (1844), etc.
Plot
Living the woods and escaping from the craziness of the modern lifestyle is not a straightforward decision.
Being afraid that one day you may die, not knowing life and understanding its impulses is a realistic outcome.
Henry refuses to be outmuscled by the social hypocrisy and embraces an unusual behavior. Clinging to the machinery that sucked you in, disallows you to inhale the true meaning of existence.
Living on the edge, while reaping the benefits of everyday activities is a process described in lowest terms possible.
Stop submitting to the cruelty that has been imposed on you by embarking on a new fruitful campaign that yields the best results.
Economy: In this first chapter, Henry gives some review that is concerning his project. His stay in a homelike plastered 10′ × 15 single cabin is lifting his spirits up.
This cozy shelter is located in the woods of Massachusetts surrounded by a nearby lake named Walden.
The four main principles of survival are well-met since Henry is not deprived of either, food, shelter, water, nor clothing. Although he is helped by Mr. and Mrs. Ralph Waldo Emerson most of the hard work is done by him.
Where I Lived, and What I Lived For: Thoreau recall all the places he had visited, before deciding to settle at Walden Pond. He is aided by a Roman Philosopher, who said that choosing a home or a farm, is the toughest decision one can make.
Taking precautions is critical before you fill in those forms and sign the papers as the new householder.
Reading: Henry David indulges in classic literature and books written by adventurists who traveled the world to finds its meaning.
He advocates for full-scale literacy project that is larger in scope than anything else ever seen before. The target groups are the villagers.
Sounds: Sometimes you are forced to take a pounding, thereby being on full-alert 24/7 for hidden dangers may be your way out of boredom.
This book sings praises to nature and the wisdom that exists there. Only the one with real intentions can see it, smell it, and digest it.
Solitude: Thoreau takes a stand that manifests his ability to perceive isolation as a sign of clear-thinking. He brings to mind his some of the old endeavors, and how these journeys helped him to form an opinion.
Henry doesn't fail to mention his new neighbors, who he believes are wiser than his old-companions.  
Visitors: Once again, Thoreau finds himself in the middle of a mind-blowing reality. His practice to always leave at least three chairs for potential visitors gives him excitement.
It strange but, Henry reveals that in Walden, the number of guests has increased compared to the period in the city. He doesn't drive anyone away and enjoys spending time with them, as much he appreciates every bit of solitude.   
The Village: This chapter examines Thoreau's adventures to Concord. On these quests, he gets introduced to the people living there and picks up the latest gossiping news.
On one of the journeys to Concord, Thoreau gets arrested and imprisoned for failing to pay the poll tax.  
House-Warming: He decides that the best way to prepare himself for the icy-cold winter, is to collect the berries, and to plaster the walls of his cottage.
In the meantime, he embarks on a firewood supply mission to collect a considerable amount – that can keep him warm during the winter days.
The whole mystery about the fire keeps him amazed and grateful for life.
Former Inhabitants; and Winter Visitors: Thoreau breaks the stories of people who inhabited these lands in the past and lived nearby the Walden Pond.
Afterward, Henry shares a thing or two about the guests that stayed in his cabin during the winter, among them was a poet Ellery Channing.
Winter Animals: Thoreau on numerous occasions shares his amazement for owls, squirrels, and other animals.
He also relates to a story about a fox hunt and many others that keep him entertained during the winter.  
The Pond in Winter: Henry gives the facts about Walden Pond and clarifies the beauty of spending the winter there. He even goes a step further by saying that the lake is magical and its sounds cheer him up.
He calls to mind the process of cutting great blocks of ice to be shipped to the Carolinas. He saw at least 100 workers that gave their contribution to the goal.
Spring: As spring comes knocking on the door, Walden and all the other lakes in the area, start melting speeded up by storms and increasing rainfall.
Meanwhile, he can barely stand still as he witnesses the ongoing transformation affecting nature. The revival of environment fires an urge within him and sense of gratitude.
The sky is filled with birds, and life is restored. Henry left Walden Pond on September 6, 1847.
Walden Epilogue
The final chapter produces an eye-opening resolution of the full-scale conflict that Henry tried to avoid. In the same fashion, he criticizes conformity and yearns to find a place of real value.
He strives for real pleasures, deriving strictly from nature and all its elements.
By following this scheme, you'll be one step closer to finding real bliss, and ultimately peacefulness.
Like this summary? We'd Like to invite you to download our free 12 min app, for more amazing summaries and audiobooks.
"Walden PDF Quotes"
I learned this, at least, by my experiment: that if one advances confidently in the direction of his dreams, and endeavors to live the life which he has imagined, he will meet with a success unexpected in common hours.
Click To Tweet
I find it wholesome to be alone the greater part of the time. To be in company, even with the best, is soon wearisome and dissipating. I love to be alone. I never found the companion that was so companionable as solitude.
Click To Tweet
We need the tonic of wildness...At the same time that we are earnest to explore and learn all things, we require that all things be mysterious and unexplorable, that land and sea be indefinitely wild, unsurveyed and unfathomed by us…
Click To Tweet
Live in each season as it passes; breathe the air, drink the drink, taste the fruit, and resign yourself to the influence of the earth.
Click To Tweet
The cost of a thing is the amount of what I will call life which is required to be exchanged for it, immediately or in the long run.
Click To Tweet


Our Critical Review
As we mentioned earlier, Walden carries a hidden message, and you have to be open to criticism in order to detect it.
If you ever run into trouble, remember that you can always return to the fundamental understanding of life.


Just a regular guy with a knack for writing, and digital marketing.
Emir is the Head of International and SEO at 12Min. In his spare time, he loves to meditate and play soccer.