A Complaint Is A Gift PDF Summary
6 min read ⌚
Recovering Customer Loyalty When Things Go Wrong
Customers are gold, and the business should revolve around their needs, not your agenda.
Experienced managers and marketers realize that understanding their position is like having the wind at your back!
In this book summary, we try to melt all the vital info and lay the foundations for a new strategy.
Who Should Read "A Complaint Is A Gift"? And Why?
If you ever plan to run a business or expand your expertise regarding CRM, this book should be on your pending list!
We believe that "A Complaint Is A Gift" is like a research bomb, whose clock is already ticking.
Therefore, newcomers in the world of managers, business experts, and marketers need to dive right into the essence of this masterpiece and use its sources to devise better plans.
About Janelle Barlow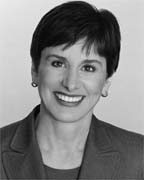 Janelle Barlow is an expert in customer behavior and the president and owner of TMI US. Her contribution to customer-management is out of the question.
Despite being the author of four books including (Emotional Value), she has also provided many top-notch brands with consulting services!
"A Complaint Is A Gift PDF Summary"
If you didn't see this one coming – we have to explain that receiving complaints doesn't reflect "The End of the World." Truly, there's a number of useful practices that can help you understand the big picture. For instance, you can accelerate your business career by knowing how to interpret complaints and appreciate their effect.
If companies can begin to see complaints as gifts, it will open an entirely new path for interacting with customers and benefit everyone.
Janelle insists on observing especially highly-negative complaints as messages, which help you steer your company. In other words, using this vital info can give you the upper hand in defeating your rivals. You don't need us telling you that this is not the industrial era – for every action, there is a suitable reaction.
So, why gifts?
There's one thing to keep in mind – if you decide to conduct an analysis regarding consumer behavior, or if you endeavor to make heads and tails of something, you need valuable and sincere feedback from the other party.
In this case, that other legal body/union/group/association are your customers. If you label yourself as a customer-centric organization that is not merely profit-driven, you have to put customer behavior on top of your priorities.
Their feedback is priceless because it directs your company on the right path. Always be passionate about complainers, they are your corner guy! Make them feel like you care for their objection.