The Cherry Orchard PDF Summary
5 min read ⌚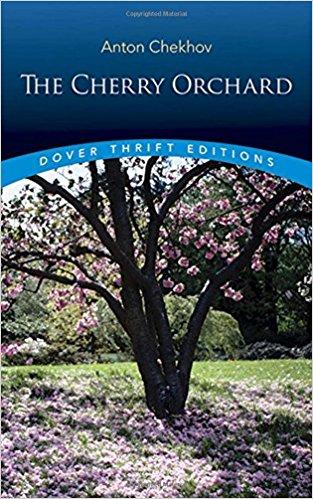 The past imprisons us and setting ourselves free from it can help us move on with life.
But, what does that mean for our personal identity? If one has no past, who is he?
Who Should Read "The Cherry Orchard" and Why?
"The Cherry Orchard" is a classic – they teach it in schools as the school example of good storytelling. The use of characters to paint a picture of society is masterfully done.
As always, Chekhov keeps the language simple and lets the complex traits of human character shine through.
We recommend it to all aspiring writers, actors, and people who enjoy reading dramas.
To all the rest, we recommend seeing the actual play when it is on repertoire at your local theaters.
Anton Pavlovich Chekhov Biography

Anton Pavlovich Chekhov was a doctor with a passion for the written word.
He is considered as one of the best short-fiction writers of all times. He is widely known as the father of the short story, and his writings has played a large role in shaping modernism.
Plot
"The Cherry Orchard" is a play set in Russia. It begins on an early May morning when flowers are blooming even though the weather outside is cold.
The center of the story is the family of one estate owner, Renevsky, who this very morning is visited by Lopakhin.
Ranevsky is coming back from Paris, where he has been for the past five years, bringing his daughter Anya with him, her governess Charlotte, and Yasha, a young servant who is accompanying her whenever she travels.
On the station, she is greeted by her brother Leonid Gayev, an old manservant called Firs, and her adopted daughter Varya.
They come back with him to the estate.