Up and Out of Poverty Summary
3 min read ⌚
The Social Marketing Solution
Poorness is gaining momentum and threatens many communities. "Up and Out of Poverty" is an eye-opening book that explains the leading causes that trigger impoverishment.
About Philip Kotler and Nancy R. Lee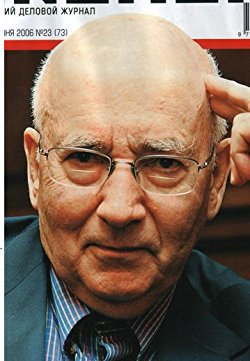 Philip Kotler is the author of several books related to marketing and management. He works as a professor at Northwestern's Kellogg School.
Nancy R. Lee teaches at Seattle University and the University of Washington.
"Up and Out of Poverty Summary"
Poverty is ever-spreading and perhaps the greatest problem existing nowadays. Approximately 1.5 billion of people don't possess the minimum of an adequate living standard, and another two billion people manage to survive with only 50-60 dollars per month.
Poverty is a scarcity of water, food, education, home, and clothing. It is fostered by corruption, wars, political tensions, social instability, and crimes. Anti-poverty programs don't seem to have a firm grip on the issue, Philip and Nancy are referring to.
Experts outline the greatest contributors to famine, underdevelopment, hardship, and lack of essential survival elements. Not only chronic wars but also from a psychological standpoint – the attitude and approach towards life add to poorness.
Even though healthy economies provide these impoverished regions with financial aid and support on an annual basis; experts believe that only 15% manages to reach the underprivileged communities. As always, political corruption has a huge role in such turn of events.
Scary facts about the current situation:
About one-sixth of the population has a limited budget of no more than $1 a day, and another 30% have less than $3 in similar regards on a day-to-day basis.
As we mentioned, not more than 15% of foreign aid in money, technology, equipment, and means reaches the targeted people or organizations.
Teaching the poor to adopt new attitude is critical for tackling beggary and enforcing some

profitable laws

.
Social marketing

is critical for convincing people, how a career shift can grant them the inner edge they always dreamt of.
A new mix of both useful tactics and foreign capital is vital for keeping the blood flow – hypothetically speaking. Giving money to the impoverished regions is a terrible way of improving the economy. In truth, we must advocate for implementing an altering social marketing strategy that will cause a shift in the minds of the people – a change supported by foreign investments.
Finding the processes that best suit one country or a region is a far-reaching perspective that unlike others generates positive results. Don't forget about cultural preferences as well, take all elements into account when designing a strategy.
Key Lessons from "
Up and Out of Poverty
"
1.      Socialization is pivotal for reducing poverty
2.      Build partnership alliances
3.      Categorize the long-term objectives
Socialization is pivotal for reducing poverty
Not creating ghettos or areas where the poor are isolated from the rest, is one of the most effective strategies for improving the well-being of these people.
Socialization with everyone, especially on a global scale can make all the difference in the world.
Build partnership alliances
The best way to reduce poverty is to endorse a coalition between various partners including both government and non-government bodies.
Each partner must understand and its role and operate for the benefits of the group.
Categorize the long-term objectives
Prioritizing task and ideas is critical in developing a society that has ever-expanding room for progress.
According to their relevance or schedule, you can divide these activities so that you can install a new behavior.
Like this summary? We'd Like to invite you to download our free 12 min app, for more amazing summaries and audiobooks.
"Up and Out of Poverty" Quotes
The extreme poor of Brazil apparently place a higher priority on home entertainment than drinks served cold, food stored in refrigerators and the convenience of disposing of their human waste in toilets.
Click To Tweet
Successful antipoverty programs require a mix of efforts and investments.
Click To Tweet
Social marketers strive to create, communicate and deliver value to a target market in exchange for performing a desired behavior.
Click To Tweet
Social marketing initiatives are likely to require new and different ways of doing business for the non-profit.
Click To Tweet
Vision without action is a daydream; action without vision is a nightmare.
Click To Tweet



Just a regular guy with a knack for writing, and digital marketing.
Emir is the Head of International and SEO at 12Min. In his spare time, he loves to meditate and play soccer.