3 min read ⌚
Business Tips from a Former CIA Officer
Who can better share some effective espionage ways to elicit information that can bring you profits than a CIA agent?
"Work Like a Spy" is an informative and accurate agenda composed of many mind-blowing techniques that you can use to protect your interests.
About J.C. Carleson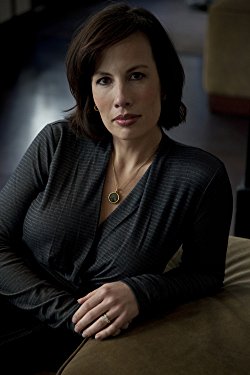 J.C. Carleson is a former CIA agent, with lots of experience in the field.
"Work Like a Spy Summary"
J.C. Carleson is an ex-CIA officer who unselfishly reveals some great espionage methods that are equally applicable regarding entrepreneurship. Business settings can be customized to fit the company's needs and grant it the leading edge in the market.
When dealing with fierce competition, we often do apply the vision "Ends do Justify the Means." In truth, many big corporations are engaged in industrial espionage to prevent any sudden turns and moves. The author's manuscript was in the loop due to the many "tradecraft" techniques that were supposed to unveil some secrets.
You would be surprised to hear that spying is not only a CIA activity. At some inner level, we are all spies working independently or within a spy circle.
What is key in designing a win-win strategy?
Having access to corporate secrets is ranked even higher than global tensions, and undoubtedly surpasses the governmental "pursuit" to catch a double-agent or a whistleblower.
Successfully applied espionage action can worth billions on an annual level.
Any information can rise to the surface if you have

the proper tools

and mind for such endeavor.
Counter-espionage techniques are in increasing demand, as a way to secure classified information.
A major fueling factor in successfully eliciting information is having good relations with inside sources.  
Given the non-stop increasing need for gathering intelligence and counterintelligence, the corporate world is establishing defense mechanisms. Some experts skilled at stealing information, have diplomatic immunity, but many work undercover.
These "movie star" agents are in a full-scale pursuit of first-class information with the support of some organization.
Prior to the ending of the Cold War, the heat between the two major superpowers reached a boiling point, which suddenly reduced due to diplomacy. However, many non-governmental institutions also wanted to get a piece of the trade, nuclear, corporate and proprietary data.
Nowadays, the demand for such information is high but not irreplaceable.
Interest in corporate secrets is growing at lightning speed because financing has a huge role in protecting one's interests. The old-school following techniques are no longer necessary due to the cutting-edge technology that can do most of the dirty work. FBI estimates that the losses of stealing corporates secrets on a yearly basis, range from ten to hundreds of billions of dollars.
Key Lessons from "
Work Like a Spy
"
1.      The unpredicted turn of events
2.      Improve your team's performance
3.      Use counterintelligence to stay safe
The unpredicted turn of events
Never leave anything to chances. The competitor today can be a valuable ally in years to come. Make sure that you act with integrity and keep your reputation intact.
Maintain close relations but always keep your one eye on the lookout for corporate betrayal.
Improve your team's performance
Regardless of the circumstances, the CIA executive advises you to praise the performance of your associates even in the midst of crisis.
Enhance your crisis-management capabilities and spot signs of possible trouble.
Use counterintelligence to stay safe
Beware of dirty methods that can incorporate spies into your organizations. To prevent such events that can lead to a decline in profits, you make the first move.
Guard against a corporate threat by being shrewd, alert, always wide awake for any sudden shifts.
Like this summary? We'd Like to invite you to download our free 12 min app, for more amazing summaries and audiobooks.
"Work Like a Spy" Quotes
If you start to treat your fellow professionals as potential spies, you likely won't have a loyal team around you for long.
Click To Tweet
Generally speaking, the fewer the people who have access to a particular piece of information, the harder it is to get.
Click To Tweet
The bread and butter of the clandestine world is the collection of human intelligence.
Click To Tweet
The accuracy of our assessments of people tends to increase when we share similarities with our targets.
Click To Tweet
If you tolerate unprincipled behavior among your peers or subordinates in the interest of achieving results, you shouldn't be surprised when the sharks start circling back on you.
Click To Tweet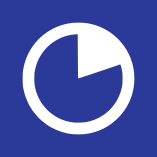 Learn more and more, in the speed that the world demands.