The Creativity Toolkit Summary
4 min read ⌚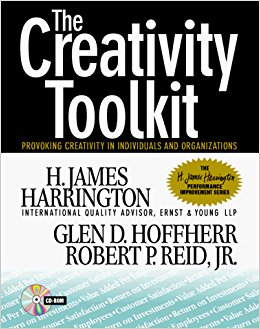 Provoking Creativity in Individuals and Organizations
Being creative is not a process nor an accident, it is commitment linked to a clear purpose.
Fortunately, you'll have the possibility to revive the childish creativity by using several tools.
These tools originate from previously developed techniques which can make you the man of the hour.
Who Should Read "The Creativity Toolkit"? And Why?
Your mind requires activity; avoid performing a routine job and get out of the annoying circle because it kills your creativity. Rest is equally important for spurring ideas, give yourself a break when you are about to conduct a series of processes.
Every person (without exception) has the potential to reveal its mysterious talent, a shortage of courage can become a problem. Our team infiltrates the world of creativeness by prescribing this great guide-book to every person in the world.
"The Creativity Toolkit" is especially useful for managers, decision-makers and newly established entrepreneurs who want to climb up the corporate ladder or make it on their own.
About James Harrington, Glen D. Hoffherr & Robert P. Reid, Jr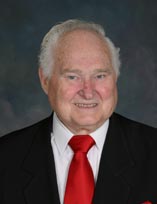 One of the authors – Dr. H. James Harrington has worked for four decades designing and managing systems.
Glen D. Hoffherr is a senior consultant who currently works for James Martin Government Consulting, and he has authored or co-authored around fifteen books.
Robert P. Reid, Jr has a fierce reputation when it comes presentations.
"The Creativity Toolkit Summary"
Kids glow with creativity, the difference between adults and them is that they do it spontaneously – it is the nature of things. Kids perceive the world through the eyes of imagination; in the "grown-up" world every moment has its price and pleasure. Every second is a time well-spent if you utilize your inner abilities to invent or innovate.
The business world transforms the childish mindset for the worst, their playful personality is converted into seriousness, and thoughtfulness – which is opposite of creativity. Sometimes people suffer from the overwhelming social and external influence which targets our creative knack.
An original toolkit designs businesses; invented by a "dreamer" who gambled with reality. The industrialists back in the days tried to bury creativity in order to make their businesses more profitable, luckily, their efforts were in vain.
The world is built on novelty and change which makes it even harder for a person to create value. Unleash the "creative beast" from within and profit from it. If someone is backing your ideas since childhood, you'd never waste your talent; imagination is the secret key.