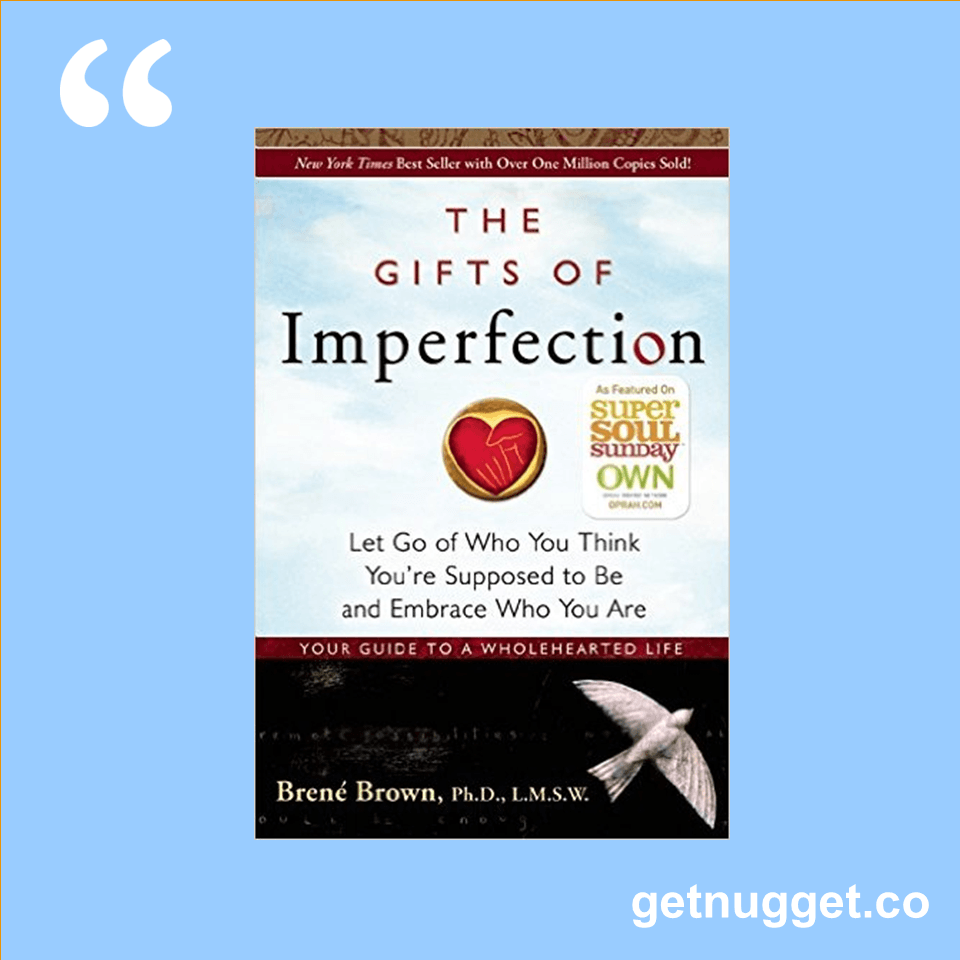 The Gifts of Imperfection: Let Go of Who You Think You're Supposed to Be and Embrace Who You Are

by
To be or not to be imperfect, that is the question! From time to time we should all indulge in some moments of introspection. Moments when we can confront our own ego and ask questions meant to unchain us from society's barriers. Brené Brown shows us how to do just that in The Gifts of Imperfection. GetNugget – Book Summary
---
Who are you? An imperfect but happy human being, or who society wants you to be?
---
THE GREAT SELF / THE GIFT OF IMPERFECTION
"Perfectionism is a self-destructive and addictive belief system."
This book represents life-altering experience, a whole new passionate perspective. Nevertheless, it also covers the professional side of life and its secrets. Our book summary will give you an insight into entrepreneurial action or a real wholehearted business orientation. "The Gifts of Imperfection" includes also the mindful aspect of any business, referring to its essential roots and hope for prosperity.
Your thoughts are indeed alfa & omega. The way you impart your knowledge to others – speaks a lot about you as a person. You mustn't end up being just another failure in this world. To fail is okay, to remain down is a concept that contradicts the entire wholehearted living theory. Allow yourself to make mistakes; there is no need for flawlessness. See the good in everything, learn from Brené Brown's experience and understand the term "Self-Indulgence".
Do you invest time and energy for other person's sake? It is of vital importance to see beyond personal gain; that kind of attitude prompts happiness and self-satisfaction. Find the life-essence, live your life wholeheartedly.
Education is a key that opens various doors, but the heart is a key which opens minds. Establish the perfect ratio between these two.
---
What are you? What you dreamed and hoped to become, or what people around you expect you to be?

Are you a thinker? How they want you to think, or in your own way?
How bad is it to be imperfect?
You'll find the answers in Brené Brown's The Gifts of Imperfection – so start reading it if you want to learn why you don't have to be perfect. We won't give you any more clues except 30 nuggets – visual quotes from books – below, and a free pdf.
---
---
Want more nuggets? Subscribe below.