The Glass Menagerie Summary
6 min read ⌚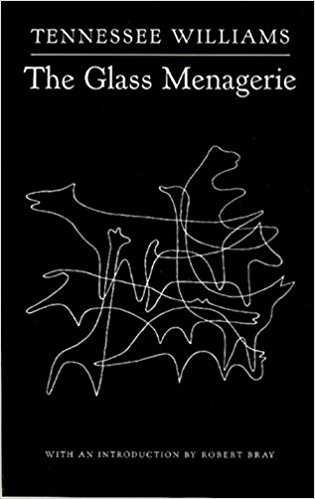 You've been to the theater, all right, and you've seen a couple of performances you've enjoyed, but have you ever seen a memory play?
If not – here's your chance to learns something about the first one – and the most famous one of the bunch:
Tennessee Williams' "The Glass Menagerie."
Who Should Read "The Glass Menagerie"? And Why?
"A Streetcar Named Desire" may be Tennessee Williams' most famous play – now, who can forget those "Stellas" (especially when parodied by "Seinfeld")! – but "The Glass Menagerie" was the play that put Williams on the map and the one most likely to cause a warm, tingly sensation in your stomach.
Published a year before the Second World War came to an end, "The Glass Menagerie" is Williams' lyrically most superb play and, unsurprisingly, the one with the most autobiographical elements in it.
Fully acted out in the memory of the protagonist, the play is bound to leave you with a bittersweet aftertaste and an overwhelming desire to hug your sister.
Williams' fans know this.
Read it in full – and become one!
Tennessee Williams Biography
Tennessee Williams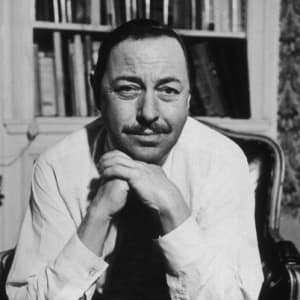 was one of the most famous American playwrights of the 20th century and certainly the most prolific one when it comes to creating high-quality works of art.
He was all but an obscure writer until 1944, when "The Glass Menagerie" debuted and made him famous overnight. A string of successes followed, which included, among many others, "A Streetcar Named Desire," "Cat on a Hot Tin Roof," "Summer and Smoke," "Sweet Bird of Youth," "Camino Real," "Orpheus Descending," "Night of the Iguana," and "The Rose Tattoo."
In 1979, four years before he died, Williams was inducted into the American Theater Hall of Fame.
Many eminent scholars – Harold Bloom notwithstanding – consider "A Streetcar Named Desire" one of the three best American plays of the 20th century, together with Arthur Miller's "Death of a Salesman"  and Eugene O'Neill's "Long Day's Journey into the Night."
Plot
As we told you above, "The Glass Menagerie" is a memory play.
If you have trouble understanding what that phrase means, let Tennessee Williams help you.
In the introduction to the play, he notes:
The scene is memory and is therefore nonrealistic. Memory takes a lot of poetic license. It omits some details; others are exaggerated, according to the emotional value of the articles it touches, for memory is seated predominantly in the heart.
So, yes: we're about to read the play with the most unusual setting you've ever heard of: Heartsville, Memorytown, the American 1930s.
Truth status: Ambiguous.
And the guy who has paved the memory lane we're about to tread?
Tom Wingfield, a wannabe poet working at a shoe warehouse, the son of Amanda Wingfield a former Southern belle left by her husband, and the brother of Laura Wingfield, his older sister.
Tom informs us right off the bat that since it's his memory we're about to unravel, he may not remember everything correctly:
Yes, I have tricks in my pocket, I have things up my sleeve. But I am the opposite of a stage magician. He gives you illusion that has the appearance of truth. I give you truth in the pleasant disguise of illusion.
We find out early on that Amanda is trying her best to raise her children the right way even though she's struggling financially.
In fact, that's why Tom has to work in the shoe warehouse – which he hates to the very core. However, his writing (which is what he loves) isn't going that well either.
What does is his going to the movies, which, just like everybody, he does – as he says at one place – instead of moving:
Yes, movies! Look at them? […] All of those glamorous people – having, adventures – hogging it all, gobbling the whole thing up! You know what happens? People go to the movies instead of moving! Hollywood characters are supposed to have all the adventures for everybody in America, while everybody in America sits in a dark room and watches them have them!
Amanda isn't struggling only financially.
She's also struggling in a much more profound, psychological way, since she both pines for the days of yore when she lived in comfort and was loved by everybody and wants to enable the same for her two children.
However, she fears that's all but impossible in the case of Laura, since she's shy, insecure and secluded, courtesy of the limp a bout of polio has left her with in her childhood.
In fact, the only thing Laura does with any commitment (she has even dropped out of high school), is polishing and arranging a little collection of glass animals – the glass menagerie from the title.
And since she is obviously not interested, her mother is the one obsessing over finding Laura a "gentleman caller" – something we, in the real world, call "a date."
During the play, Amanda pressures Tom into finding Laura one of those until he finally invites an acquaintance from work called Jim.
Curiously enough, we soon find out that Jim is Laura's high school sweetheart.
However, unlike the isolated Laura, he was a "most likely to succeed" athlete/actor kind of person.
And you know what happens in romantic comedies when two characters such as these finally meet their true selves, right?
The Glass Menagerie Epilogue
After a nice special dinner prepared by Amanda, the electricity goes down – due to Tom not paying the power bill.
(Though, we have to ask at this point: what is he doing with the money he earns? Does he spend that much on movies?)
Jim and Laura (who's at first hesitant to join the party) are left alone by some candlelight in the living room.
Jim, ever the gentleman (and a current Dale Carnegie-type-of-literature aficionado), realizes how inferior Laura feels and encourages her to feel better.
A quite dance follows, which ends when Jim accidentally breaks the horn of Laura's favorite glass animal, the unicorn.
Jim then kisses Laura, and –
And –
Well, in case you're not following, this is not a romantic comedy!
So, nothing out of sorts happens.
Jim quickly steps back and apologizes after the kiss, claiming that he's, in fact, engaged to be married. Laura, once again left alone, gives Jim the unicorn as a souvenir.
Amanda sees off Jim and starts yelling at Tom.
For no reason whatsoever – because Tom never knew that Jim was engaged in the first place. In fact, he's so surprised by it, that we kind of feel that Jim invented that story to push off Laura.
From the fire escape outside their apartment, Tom watches his mother and sister and informs us that soon after Jim's visit, he was fired from work for writing a poem on a shoebox and left his home once and for all.
Ha!
So, that's what he was doing with the money – he was saving it to stop going to the movies and finally move.
However, as he's going from town to town, he still thinks about his mother and, especially, his sister, who she bumps into from time to time.
Of course, only an imaginary version of her.
Tom asks his sister to blow out the candles.
She does.
The End.
Like this summary? We'd like to invite you to download our free 12 min app, for more amazing summaries and audiobooks.
"The Glass Menagerie PDF Quotes"
I didn't go to the moon, I went much further—for time is the longest distance between two places.
Click To Tweet
How beautiful it is and how easily it can be broken.
Click To Tweet
In memory, everything seems to happen to music.
Click To Tweet
You are the only young man that I know of who ignores the fact that the future becomes the present, the present the past, and the past turns into everlasting regret if you don't plan for it.
Click To Tweet
Being disappointed is one thing and being discouraged is something else. I am disappointed but I am not discouraged.
Click To Tweet


Our Critical Review
"The Glass Menagerie" is one of those plays so embedded in the collective memory that no matter how many times it is adapted into a movie, you will always feel that it is not enough.
In case you didn't know, up to now, Williams' play has been used as the basis of four movies, two Hollywood productions, and two made-for-TV films.
However, we feel that none of them captures the essence of the play as it is written. It's not that they are bad or anything; it's just that the play is too good. And you kind of feel that something was missing once the ending credits roll.
Only great authors are able to do such a thing.
Read "The Glass Menagerie" and compare it to any of the four adaptations.
You'll probably get the idea what we mean.


Just a regular guy with a knack for writing, and digital marketing.
Emir is the Head of International and SEO at 12Min. In his spare time, he loves to meditate and play soccer.