The Great Boom Ahead Summary
5 min read ⌚
YOUR COMPREHENSIVE GUIDE TO PERSONAL AND BUSINESS PROFIT IN THE NEW ERA OF PROSPERITY
Have you ever heard of the baby-boomers' spending patterns? If the answer is yes then, you are among those capable of predicting the economy.
Beware of the new "great depression" lurking around every corner.
Who Should Read "The Great Boom Ahead"? And Why?
Perhaps the new generation has more possibilities, lots of things to enjoy, so you should ask yourself – Can the population handle the new Boom, which is "raging" ahead.
By using the proper tools as Harry S. Dent, Jr. advises, you can precisely predict the economy. As said earlier, this book is not just an answer machine for economists.
To comprehend every aspect of the modern economic boom, you should study the Generation Wave of population growth, and in what way people spend their money – analyze their behavior.
"The Great Boom Ahead" is a classic masterpiece, highly recommended for those people keen to understand the United States' period of record-breaking economic prosperity (and Japan's difficult times).
About Harry S. Dent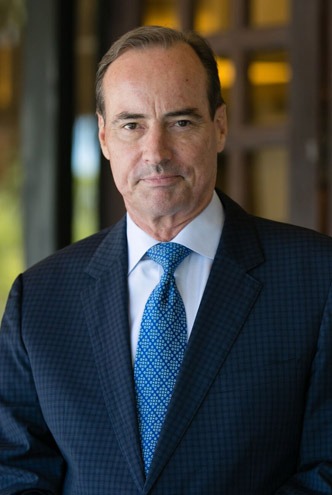 Harry S. Dent, Jr is an American-born financier and a newsletter writer. He was born in 1950 in Columbia, South Carolina.
After receiving a college degree from Harvard University, Harry started his personal business as the Founder of HS Dent Investment Management – company located in Tampa, Florida. 
He is also a person who uses its business experience to influence and manage a few small businesses. There is nothing predictable about him, known for his controversial approach and innovative techniques; he explains his mission as: "Allowing people to see and understand the change.
"The Great Boom Ahead Summary"
Don't take for granted every economist, who fiercely stands for the theory (and endorse it) – that the economy is and has always been elusive and unpredictable. New techniques which evaluate the boom's effect generated by the people –  on the economy, advise that probably the U.S. is in for a lengthened economic growth (despite nation's debt), predicted to last throughout the coming decade.
The pessimists are so out of line because they put into words their silent mind while claiming – some business cannot lure investors for various reasons. These "allegations" are based on entirely false patterns and forecast methods.
The greatest economic boom in history positioned the U.S. somewhere in the middle between prosperity and debt. Financial analysts identify these long-term trends as easy to foretell.  
What do you know about the Generation Wave?