The Monk of Mokha PDF Summary
9 min read ⌚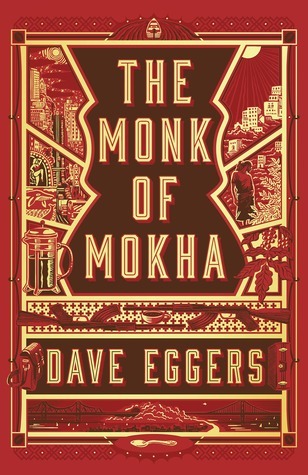 We've grown used to expecting only good things from Dave Eggers, whether exceptional novels or inspirational novelistic non-fiction books.
This one's one of the latter:
Who Should Read "The Monk of Mokha"? And Why?
If you enjoy reading Dave Eggers' books, The Monk of Mokha is certainly one you wouldn't like to miss; and this is even truer if your favorite Eggers' books are his fictional autobiographies of immigrants, like Zeitoun or What Is the What.
Because The Monk of Mokha is basically the third part of Eggers' immigrant trilogy.
And is written in the same Hemingwayesque style; of course Eggers' stories, even at their worse, are far more optimistic.
Dave Eggers Biography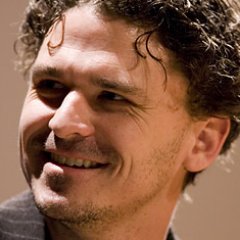 Dave Eggers is a bestselling American writer, one of the most critically acclaimed US authors of the 21st century.
He has so far penned several novels and short story collections, in addition to a few nonfiction books and two screenplays.
His debut (back in 2000) was the remarkable A Heartbreaking Work of Staggering Genius, a memoir of the time Eggers had to take care of his younger brother Cristopher, after the untimely death of both of their parents.
The book was both a critical and popular success: a New York Times bestseller which was not only nominated as a finalist for that year's Pulitzer Prize but was also chosen to be the 12th best book of the first decade of the 21st century.
In the years which followed, Eggers wrote several novels and nonfiction books, some of which were adapted for the screen.
In 2009, he worked with Spike Jonze on adapting Maurice Sendak's Where the Wild Things Are into a movie; the screenplay was readapted into a novel.
Eggers' 2012 novel, A Hologram for the King, was adapted as a film of the same name in 2016 by Tom Tykwer.
The author worked with director James Ponsoldt on the adaptation of his 2013 novel, The Circle, in the same-titled movie of 2017, a Hollywood blockbuster starring Emma Watson and Tom Hanks.
Find out more at https://daveeggers.net/.
Plot
Prologue
Just like Zeitounand What Is the What, Dave Eggers' newest book, The Monk of Mokha follows the path of a Muslim immigrant from immigrant rags to American riches – with all the troubles in-between and even afterward.
In The Monk of Mokha, the protagonist is Mokhtar Alkhanshali, a young entrepreneur from a family of Yemeni immigrants who decides to resuscitate the Yemeni coffee industry, by importing coffee from his country of origin to the United States.
And in the "Prologue," Dave Eggers makes it clear that the story of Alkhanshali is "chiefly about the American Dream."
Once again criticizing the "demonization of Muslims" – especially after Trump's victory – Eggers reminds everybody that the Americans are:
a blended people united not by stasis and cowardice and fear, but by irrational exuberance, by global enterprise on a human scale, by the inherent rightness of pressing forward, always forward, driven by courage unfettered and unyielding.
Let's see to what extent his non-fiction novel – it's about time we started calling some of Dave Eggers' books like that – illustrates this.
Mokhtar Alkhanshali: to Infinity and Beyond
Mokhtar Alkhanshali was born in the United States, more precisely in the appropriately named and disproportionally impoverished Tenderloin District of San Francisco, to first-generation Yemeni immigrants.
How disproportionally?
Well, let's just say, that "Mokhtar's earliest memory of San Francisco was of a man defecating on a Mercedes."
Now, Mokhtar wasn't exactly a model child, so when he was 13 years old, his parents saw no other option but to send him to Yemen; Alkhanshali didn't like school and his parents had to work to survive and didn't have enough time to educate him on their own.
So, this was the only way he could learn some manners and gain some discipline.
It worked: while in Yemen, Mokhtar grew a genuine admiration for his grandfather's work ethic and, through him, for his native Yemeni culture.
When he got back in the United States, he got a job as a salesman at a Banana Republic store and did his best to at least finish high school.
Once he did that, he got another job – a car salesman at a Honda dealership – and enrolled at a community college.
However, soon after, he witnessed his boss at the Honda dealership cheating one of his customers out of almost $1,000 on a sale, and he realized that this job didn't suit him.
He quit, and, unsurprisingly, he also dropped out of college due to a lack of money.
He switched between jobs, until getting one as a doorman at the Infinity, a luxurious residential building surveying San Francisco Bay.
And one day in 2013, his American-Palestinian girlfriend Miriam pointed out to him a statue of a Yemeni monk drinking coffee across from the Infinity.
Why was I there?
Because it was the logo for the Hills Bros. coffee company.
Their business model?
They imported coffee from Mokhtar's home country.
Yemen, the Home of Coffee
"According to legend," soon discovers Mokhtar, "it was in Mokha, a port city on the Yemeni coast, that the bean was first brewed."
And it is when he learns this that he decides – even though he lacks both money and formal education – to start a coffee import-export business, linking Yemen and the US through this commodity yet again.
The problem?
The trade in coffee between the two countries is "all but finished" at the moment.
The reason?
The same old story:
"Historically, Yemen, when not being invaded or colonized by outside powers, from the Ottomans to the British, was fighting itself."
How can it not be?
Apparently, there are "twenty-five million people in Yemen and at least thirteen million guns – after the United States, it was, per capita the world's most armed nation. Men wore AKs walking down the street. They brought them to weddings."
So, it's not that surprising that Yemen's coffee exportation had been reduced to the bare minimum by the time Mokhtar took an interest in; moreover, the country now exported coffee beans of very low quality.
Mokhtar resolved to head back to Yemen and change both things as soon as possible.
He was more than sure that Yemen had a lot more to offer.
Researching the Coffee Beans
So, just like that, Mokhtar decided to become a coffee exporter.
He went to Yemen and spent the next three months traveling to each coffee farm in the country in order to collect coffee samples.
He started studying them while working not only directly with the Yemeni coffee farmers but also with a local expert named Willem Boot, the very person who had helped Mokhtar secure funding for his trip to Yemen in the first place.
After painstakingly collecting them, Mokhtar brought back the coffee beans to the United States and sent them to a few experts who afterward brewed and tested them for quality.
Once the tests were over, Alkhanshali was told the farm which yielded the best beans.
So, he asked once again for some financial support from American investors and went back to Yemen to visit the farm in question.
Of course, he hadn't come merely with an offer; Mokhtar also brought with him a lot of knowledge and introduced the farmers to new techniques and technologies for farming and harvesting.
At the same time, he was researching different ways how to process and package the beans.
While doing this, he discovered another centuries-old Yemeni story: the reason why everything was going so bad for the coffee industry in Yemen was Yemeni people doing or allowing the exploitation of other Yemeni.
In this case, the problem was a major processing mill which used the ever-uncertain situation in Yemen to pay little and get a lot form its employees, forced to work in rather inhumane environments.
Unwilling to work with companies of these type, Mokhtar founded his own mill.
As you would expect, he had no problems hiring the employees away from the other processing mill.
All he had to do was offer them good pay.
The Breakout of a Civil War
And then, Yemen's Civil War broke out.
Mokhtar was still in Yemen at the time and needed to leave as soon as possible for a crucial coffee conference.
However, at the time, there are no flights departing from Yemen, and most of the roads are controlled by the Houthi rebels from the north.
In addition, the Saudi Arabian air forces are bombing Yemen day and night – and they don't seem to care if they are killing civilians or rebels.
Fortunately, Mokhtar is an American citizen, so there should be no problems or second thoughts about evacuating him, right?
Wrong!
The American government does nothing to help him – or even other American citizens – leave Yemen. It's kind of strange, in fact, that the American government does nothing to stop the bombing of Yemen either, even though Saudi Arabia is one of its most faithful allies.
(But let's not get into that…)
Now, Alkhanshali sets on a seven-hour trip from the city he's in (Sana) to the port city of Aden.
There, he and his friends are mistaken for Houthi rebels and yanked out of their car, blindfolded and thrown at the back of a truck.
Even though eventually the armed militia group lets them go, they refuse to let them board the ship that was supposed to take them to the United States.
Eventually, they do manage to board a small boat which brings them, across the Red Sea, to Djibouti, from where they take a plane to the United States just in time for the coffee conference mentioned above.
The Monk of Mokha Epilogue
Back in the United States, the coffee beans brought from Yemen ensure a substantial monetary investment in Alkhanshali's new company.
Soon after, it becomes a success, managing to import coffee from Yemen to California, despite the ongoing Civil War.
In one of the most beautiful, victorious ironies you'll ever read, Mokhtar uses this money to, among other things, rent an apartment in the Infinity – that very same building where, a few years back, he had worked as a mere doorman.
And from there, he can finally see his "coffee ship," MSC Louisiana, arriving to the Land of Promise from the land of his birth, Yemen.
For better or for worse, the ship arrives earlier than expected, and there is no one there to celebrate the moment with Mokhtar.
Oh, but – wait a minute:
The door buzzed. The writer was there, and we stood there, panting, laughing at this, the fact that this was really happening. But there was no nonalcoholic champagne or cider. There were no close friends, no family. It was just the two of us, and the ship was so close.
Yup, that's Dave Eggers entering the apartment of Mokhtar, for one of the many interviews he managed to conduct with Mr. Alkhanshali, an astonishing success story.
Just like many of them are, here in the Land of the Dreams.
The message?
Allow them, fellow Americans.
As U2 sang in the soundtrack of The Gangs of New York,It is the hands of immigrants that built America.
Including the device you're reading this on.
Like this summary? We'd like to invite you to download our free 12 min app for more amazing summaries and audiobooks.
"The Monk of Mokha PDF Summary Quotes"
Money is ephemeral, moving from person to person… It's a tool. Don't let it get into your heart or soul.
Click To Tweet
So much human attention and expertise, in fact, that even at four dollars a cup, chances were some person—or many people, or hundreds of people—along the line were being taken, underpaid, exploited.
Click To Tweet
Coffee could be smelled and tasted and touched. And it was a commodity, recession-proof. Next to gasoline, it might be one of the most recession-proof commodities of all.
Click To Tweet
If you believe there's only one path to God, then you're limiting God.
Click To Tweet
He had had a dream, and dreams are heavy things, requiring constant care and pruning.
Click To Tweet


Our Critical Review
Ever since his stellar debut with A Heartbreaking Work of Staggering Genius,every single book published by Dave Eggers is an event. And most of them are met with exceptional reviews.
The Monk of Mokha is not an exception: an Amazon Best Book for February 2018, it is "a true account of a scrappy underdog, told in a lively, accessible style… absolutely as gripping and cinematically dramatic as any fictional cliffhanger" (Michael Lindgren, The Washington Post)
However, Chris Schluep for the Amazon Book Review has a point when he says that "the sincerity and subject matter [of this book] will make some cynics uneasy;" so he adds: "cynics would do well to avoid this book, or be less cynical."
We share the same belief.
Simply put, we liked Dave Eggers better when he didn't write nonfiction books that sound like fiction or novels which are based on highly edited real-life stories.
However, we firmly believe that the problem is not with him, but with us; we didn't avoid this book, but maybe – just maybe – it made us less cynical about the world.
We'll see.
In the meantime: it's your turn.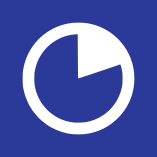 Learn more and more, in the speed that the world demands.