In Conclusion, Don't Worry About It Summary
8 min read ⌚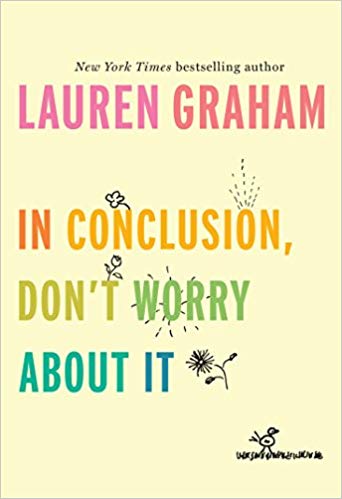 Yeah, you shouldn't worry about the temporary defeats, since all failures are needed for a person to marinate in itself.
But, when sadness takes the reins, it's a different game.
Our optimism is punctured, as we try to prowl on and fight these currents.
In this summary, you'll get introduced to a "worry-less" concept, and why you should capitalize on every situation.
Who Should Read "In Conclusion, Don't Worry About It"? And Why?
It seems as if Lauren weaves the biographical elements with a sense of self-development that manifest the struggle behind the scenes. It does a grand favor to those, who still struggle to find balance in today's world.
With that said, we believe that "In Conclusion, Don't Worry About It" is astonishing for every person, since it covers aspects that most of us face on a daily basis.
Getting your hands onto it, will be advisable.
About Lauren Graham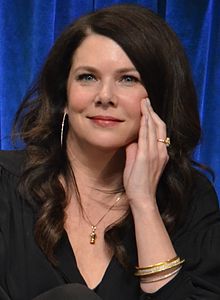 Lauren Graham is an American actress and an author, mostly known for her appearance on Gilmore Girls.
In 2016, she also wrote Talking as Fast as I Can.
"In Conclusion, Don't Worry About It PDF Summary"
If Lauren continues to churn out bestsellers at this speed, there'll be no room left for the rest of the world. All joking aside, she really excels at wrapping up the primary hypothesis and deliver it in the most digestible way possible.
How would you feel if someone gives you the opportunity to address a big audience? – Well, it may turn out to be a surprise after all.
Anyway, Lauren recalls her graduation at Langley in 1984. No kid had a cell phone, Macintosh Computers were out on the market, for the very first time, and the greatest movie at the time was "Ghostbusters."
In the Introduction, the author ponders about the idea of getting on a soapbox, no matter the price.
Will Ferrell's speech was something to be admired because most people fell out of their chair in laughter while he was igniting the crowd. He was green from head to toe and said all this nonsense which the people found hilarious.
Lauren doesn't remember much about the "gala performance" called Graduation. Her raspy white dress made her sweltering beneath the polyester material.
The hair products back then were also "unfitting" for various types of hair, which made hers poofy. With all of her friends scattered around the auditorium, she had to contend with the feeling of discomfort during the ceremony.
The whole process of receiving the diploma felt like a meaningless achievement. Moreover, Lauren obtained an empty pleather envelope, because her diploma was held due to library fines.
Back in High School, Lauren dreamed about the big stage as an actress. She intended to fulfill that dream by signing up for school auditions, and eventually, she was cast as Townsperson #3 in the spring musical, Li'l Abner.
In her Sophomore year, she got to play Reno Sweeney in Anything Goes. But the big breakthrough emerged in her Junior year in Hello, Dolly, when she for the first time had a leading role and received a standing ovation.
The biggest challenge in High School surfaced during the audition for Once Upon a Mattress when she was a Senior. Prior to the audition, her teacher demanded that every actor and actress write down their preferences on the audition form (whether they would accept any role, or want only the leading one).
Fearful of being perceived as a pompous and arrogant brat, you guess what she did. As a response, she was cast as a lady in waiting – a character without a name.
It was one big slump, and Lauren feared that she could not recover from that. On the way to the show, Lauren's car slid on ice and went off the road. She was brought in a police car and asked whether she is able to perform.
A young and ambitious girl named Jenny approached her. She shared her concerns regarding the crash and asked her whether she is able to do the show. Her eyes blazed with fire, as she said: I learned all your lines.
That was a signal that people just wait to rise to the occasion and seize the opportunity.
Lauren's mindset changed in a flash, and she was okay and willing to crash the show. By looking into Jenny's eyes, Lauren saw a reflection of herself – the girl she was a couple of months ago. That night, she ruminated on the purpose of life, and happiness.
Now, she can understand why "The Most" and "The Best" is not equivalent to happiness. Lauren had her ups and downs, had her successes and failures, but all of them were somehow intertwined to give life the full disclosure of joy.
Years after the high school graduation, Lauren pulled it off. She was cast to play Miss Adelaide in Guys and Dolls. This was the break Lauren was hoping for; a real Broadway sensation.
Talented and experienced, she didn't realize that the worst is yet to come. Every night prior to the rehearsal, her head was brimming with thoughts – questioning her capability as an actress, and whether she deserves the role in the first place.
She was in the spotlight, but the "click" was missing. She couldn't find how to push through this overwhelming feeling of doubt, as though she was in High School once again.
After a couple of weeks, she finally pulled herself together, not worrying about who was in the crowd.
She reckoned that people came to have a good time and a few laughs. They didn't come to see an actress who doesn't feel like she can live up to the expectations.
Lauren's mindset suddenly switched, as she performed with confidence and courage. A friend approached and asked her:
What happened to you?
She replied: I don't know, but it sort of feels like…sailing.
Lauren feels lucky enough to have a job that resonates with her heart, but the path to it wasn't straightforward. It was a series of ups and downs, which should not be misinterpreted as something that wasn't necessary.
Back in 1984, when Lauren graduated from high-school, a random person could have picked three to four hundred people before her, to give the commencement speech. In 2017, you have another story to tell, which leads us to this – different people blossom at various stages of their life.
Don't get upset if you still haven't reached the level you were hoping for. It's right there, just be patient and aggressive at the same time.
You may feel disheartened that some person got the thing you deserve more. During those difficult moments, you might demand sympathy from your family, and fall into melancholy but that's not the way one should take.
Like clouds, the sky will eventually clear up, and those on the top of the mountain will have to descend – leaving you plenty of room to take what's rightfully yours.
However, once the dream is at your fingertips, all the anxiety and doubt will disappear! You'll be happy forever, and no one could impede that inner melting, right?
Well, not quite.
Reaching success is not something that will automatically boost your self-esteem without any further wavelike tendencies.
So, people believe that being an actor or in this case actress is all sunshine and rainbows. Although the acting career of Lauren is more than impressive, is without question a stressful one; from time to time. It's all part of the beauty, and she has to work on herself on a daily basis.
Lauren mainly shares the whole excitement behind the scenes, the lights, the yelling, the cuts, the directions-giving, the rehearsals, the mediocre coffee…
It's inevitable to do the off-stage things right, in order for the actors to put up their best performance.
When a person finally arrives at the desired destination, it's often struck by the undistorted reality. Some achievements feel a lot better when you can share them with your loved ones. Don't get this the wrong way, you should, by all means, pursue your dream job, but beware of false narratives that may impede the process.
Feedback is not something that you ought to base your stature and value. It's a necessary ingredient that can help you absorb the entire perspective, but that's all.
Whatever career you deem to be representable of your innate desires, must be complementary to your character. You must be happy while doing that in order to grow with each passing day, and that's the beauty of it.
When Lauren went to the theater with her dad to see Hello, Dolly, she was engulfed by emotions and thoughts. Tears were falling like snow on Christmas Eve as the play triggered many high-school memories and feelings.
Lauren Graham implies:
DON'T wait until you're on Broadway. Or until you reach the Olympics. Or until you're CEO of a major company. Don't wait until you're the president of something, or for the day when your life looks perfect to you and everyone you know.
Don't worry so much, just get the job done. That's the essence of progress and growth and something you should strive to attain.
One cannot become a great achiever and a happy person without loving thyself. It's not a cliché tip, because you seriously cannot ask from anyone to give you respect, without you doing that for yourself. It's a two-way street that will help you to find a way through the rush hour.
If you wish to become triumphant, allowing mistakes to happen is the way. Those that accept and endorse risk-taking behavior get the big picture.
Give yourself the right to "blow it." It will open doors for you to exploit in the upcoming period.
Even if you don't do something extraordinary, don't judge yourself by the behavior and metrics imposed upon you. Those big accomplishers may have one thing, but that's not the end goal.
You are enough, just as you are. Cherish the little moments and enjoy life to the full extent.
Key Lessons from "In Conclusion, Don't Worry About It"
1. Stand up straight
2. Keep your composure all the time
3. Understand the big picture
Stand up straight
This lesson can be construed in dozens of different ways, but we will address the one we deem most important. People these days struggle to face the fire when things get out of hand.
Lauren feels duty-bound to urge you to plug away at the key project, and never quit. Even if someone keeps haranguing you, just believe in yourself, and you'll make it.
Keep your composure all the time
It sounds obvious not to burst into tears, but sometimes we can't seem to maintain a cool head. It's one of those things that are easier said than done.
In addition to this, the author implies that the best decisions are rarely the byproduct of obsessive thinking.
They are a direct consequence of rationality and endurance!
Understand the big picture
It goes without saying that short-sighted people rarely get to the top. And the less agreeable you are, the more likely you'll have an aerial perspective on everything.
It's not about short-term victories, but about keeping your morale up.
Such a mindset will prevent you from abandoning your dreams, and help you withstand external and internal attacks.
Like this summary? We'd Like to invite you to download our free 12 min app, for more amazing summaries and audiobooks.
"In Conclusion, Don't Worry About It Quotes"
Starring has nothing to do with how big your part is – it's a state of mind.
Click To Tweet
Satisfaction is not found in the big achievements. It's not in winning. Starring has nothing to do with how big your part is—it's a state of mind.
Click To Tweet
Don't be perfect, just be DONE!
Click To Tweet
Perform every job as if you're being well paid…Respect yourself and your work as if you're being paid to be the Boss.
Click To Tweet
Treat every day like you're starring in it.
Click To Tweet


Our Critical Review
Lauren Graham has received many accolades for her acting and writing performances. We feel like this book has a lot of personal connotation embedded into it, and hence it facilitates the connection with the audience.
As a matter of fact, it covers what every ambitious person needs to know in order to surmount the external and self-inflicted difficulties.
It will help you make headway in your path to success and prosperity.



Just a regular guy with a knack for writing, and digital marketing.
Emir is the Head of International and SEO at 12Min. In his spare time, he loves to meditate and play soccer.