13 min read ⌚
MicroSummary: Written at the request of Mr Apple Inc. himself, the eponymous biography of Steve Jobs by Walter Isaacson is based on hundreds of interviews and an unprecedented access to Steve Jobs' life. Adapted in the 2015 Danny Boyle blockbuster, the authorized memoir follows Jobs' path from an adopted child to a supreme creative genius.
Steve Jobs is not a name. It is almost a noun as "apple". Or "computer". Or "cartoon". Or whatever noun you may be thinking of. You heard it a thousand times and you think you know what it really means without a preliminary lesson. And as every respectable noun, he arouses curiosity: what are his roots? When was he the subject or when was he only a direct complement?
---
BIOGRAPHY/ STEVE JOBS
'There is no straight line to anyone's vision or dream.' @WalterIsaacson Click To Tweet
Understanding and communicating the life of Steve Jobs is a challenge. Making the Steve Jobs summary wasn't any easier. Steve was such a genius that he chose a biographer to the height.
After the cancer diagnosis which eventually led to his death, Walter Isaacson was the chosen biographer.
"Steve Jobs Summary"
He already had in his portfolio no less than biographies of Albert Einstein and Benjamin Franklin, and to fulfil the mission, he interviewed Steve on more than 40 occasions for 2 years, as well as more than 100 friends, relatives, competitors, and co-workers.
Jobs biography is a collection of fantastic stories, through the ups and downs of his career, his passion and perfectionism and the revolution of six major industries: personal computing, animation cinema, music, e-books, mobile phones, and tablets.
Jobs was an inventive genius who knew that the 21st century was based on connecting technology and creativity. Steve cooperated with the book, but he did not interfere in any way. In fact, he did not even read the book before its publication and encouraged all interviewees to be sincere and transparent.
His story, captured succinctly in this summary, is a fantastic tale of innovation, character, leadership, and values.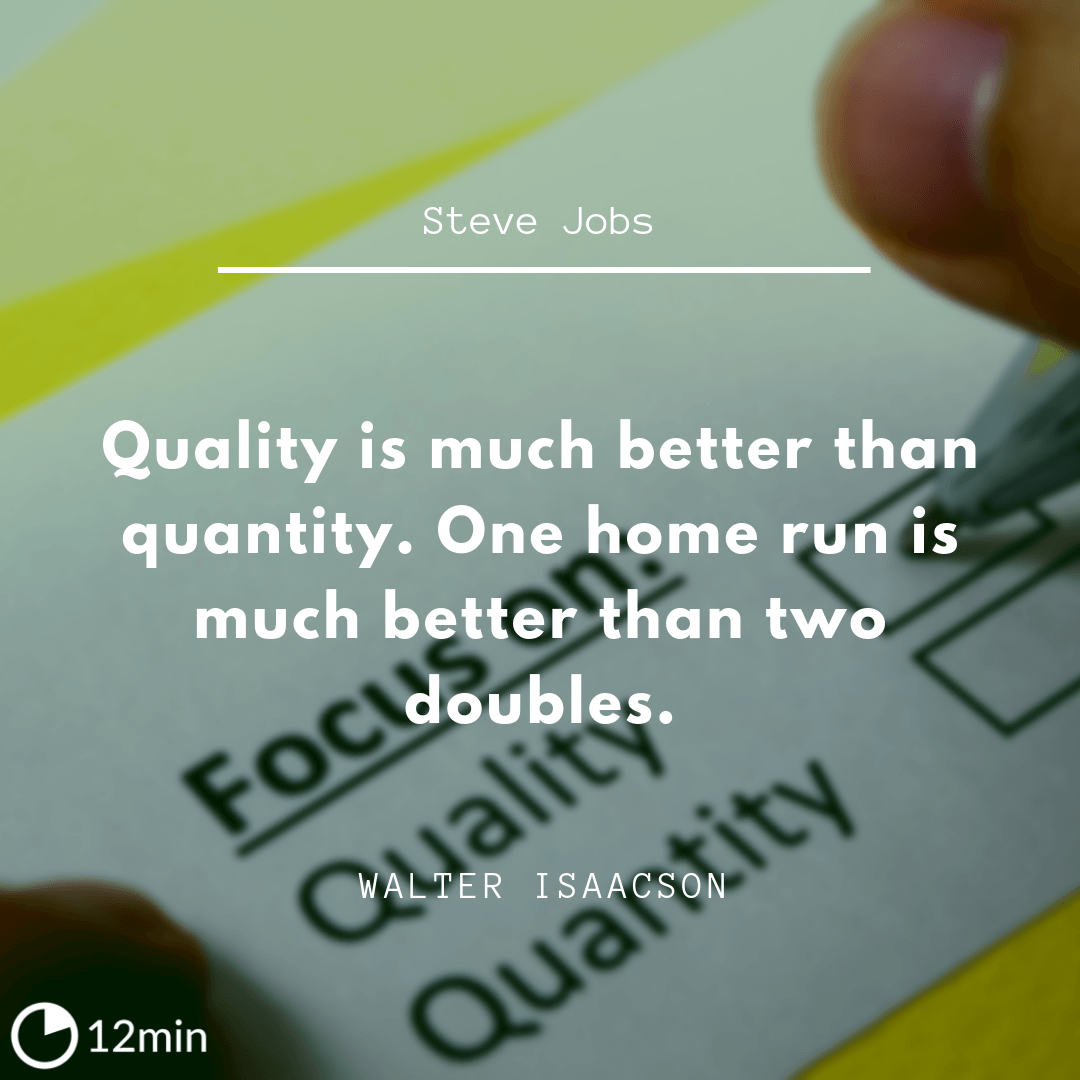 Zen, Critic, and ill-behaved
Those who knew Steve Jobs as a child may not have imagined that he would reach the top of the business world by founding and leading the most valuable company in the world.
Born in February 1955, the son of a Muslim father named Abdulfattah and a Catholic mother named Joanne, he was put up for donation because his father did not share his mother's Catholic religion.