The Opposable Mind Summary
5 min read ⌚

How Successful Leaders Win Through Integrative Thinking
Have you ever wondered what is the deal with consultancy?
If you ever need an extra hand, or another mind to cope with the increased organizational issues, then perhaps you need a new thinking-head.
Who Should Read "The Opposable Mind"? And Why?
Sometimes you don't have to think, and a revelation presents itself to you and forms a line of personalized gifts from the heavens. We've gone too much into fairytale scenarios, let's return to the traditional habits.
"The Opposable Mind" is an overwhelming force that will put an end to your causeless drifting, and push you to the very top. We recommended it to each and everyone.
About Roger Martin

Roger Martin currently holds a dean position at the University of Toronto – Rotman School of Management. Despite his writing efforts, his main way of sharing the expertise is through a professor role of strategic management and as an advisor.
"The Opposable Mind Summary"
"The aha-moment occurs after a "bolt of lightning" strikes your mind. The people on the edge often say – My dear God, how could I miss that or why didn't I think of that, it's so obvious! In either case, you missed your chance, despite your strong-minded personality.
What is your first reaction?
Even though the society has witnessed the biggest breakthrough in the economy, many fields are still struggling to produce valuable inputs. Let's explore the factors and the nature of their arousal.
Each project or portfolio manager must be skilled in providing trade-offs between various elements. Many second-rate scholars and middle-class economists failed to cope with such liability. The fundamental law of success was excluded from many scientific analyzes, but experts of high-stature like Fitzgerald used their critical thinking skills, to create design alternatives for these requirements.
This ability – described as the stamp of authenticity is the authorized representative of "integrative thinking." The creative aspect suffers from our limited capacity, thereby endangering the future of scientific discoveries.
Integrative thinking is not an inherited feature, in some circles is even fiercely opposed from ignorant thinking-heads. However, that doesn't essential signifies defeat, on the contrary, it speaks on behalf of those who are ready to take full advantage of their untouched potential.
Such initiative can generate a bunch of outcomes, which by some standards are accepted or refused. Your main task is to catch on with the world's greatest influencers and make the most out of your expertise.
A niche supervised by modern "rulers" tends to produce a new mentality which is on the verge of final victory. All these hypothetical sentences ultimately come down to a simple, straightforward and life-altering question –  How do you think?
Such a considerable force (question) moves against your self-imposed concepts and devises a new response to the ultimate inquiry. If you are like most people, you'll probably nourish a cautionary attitude and opt for defensive resilience – which indicates your lack of courage to dedicate your mind to a higher purpose.
This argument is not a one-way street. In fact, the problem-solving always falls into the hands of leaders, who act calmly under pressure, and handle risks with mixing projects from various shapes and scopes. The conventional methods are not only prone to failure, but their even very existence insults the intelligence of real "linchpins"!
In truth, such mastery lays the foundation for building a stronghold, to defy the market's variability. The all-encompassing cause-effect relationships provide glimpses to some interactive management.
Although many factors such as parental upbringing, social intelligence, and nation's economy can destroy your hopes of success, the real culprit will always be placed in your head.
What now?
According to experts, a perfect match that acts as a representative of "The Opposable Mind" cherishes only a few core values. All of them are at anyone's service 24/7, designed to avoid any potential threats, which concerns the very center of our existence.
Integrative thinkers are model-followers. Their essence is intertwined with the things that make an everyday person looking too inferior when it comes to comparison. Even though they don't give second-thoughts on efforts for getting there, many regular models are neglected.
At first sight, people are not too convinced of the uniqueness of these techniques, which doesn't essentially signifies that they are not worthy of your time. Instead, the approach is quite pragmatic, or sensitive regarding sharing the outlooks.
Don't be surprised to come across a term described by scientists as fallibilism. A "word" not familiar to the broad public, which implies a new scientific point of view on various topics.
Key Lessons from "
The Opposable Mind
"
1.      Abduction in the world of science expands beyond the traditional meaning
2.      Integrative thinking as an asset to prosperity
3.      The stronger wins
Abduction in the world of science expand beyond the traditional meaning
If you really want to hold on to your previously compiled mindset, you should at least give abduction a try. Let's expand on this. Often addressed as "generative reasoning" scientists, and renowned experts utilize the pull from abduction to cope with the major data points.  
In general, a massive database will undoubtedly depend on statistical analysis and other electronic programs.
Integrative thinking as an asset to prosperity
Integrative thinking possibilities are self-made and can produce or pay huge dividends to all shareholders. However, the world turns a blind eye to these concepts and conspires to overthrow their power from the economic stage. In brief, an Illogical and stupid mentality.
The stronger wins
Don't hesitate for a second, to make up your mind, because there's no one stopping you now. Your fingerprint sensor verifies your audacity and ingenuity. When it comes to mental characteristics, the ability to stand firm, and toe to toe with stronger companies is all it takes to remain vigilant.
Like this summary? We'd Like to invite you to download our free 12 min app, for more amazing summaries and audiobooks.
"The Opposable Mind" Quotes
If you can define the problem differently than everybody else in the industry, you can generate alternatives that others aren't thinking about.
Click To Tweet
The Chinese character for crisis, he pointed out to me, combines the characters for danger and opportunity.
Click To Tweet
It is impossible to begin to learn that which one thinks one already knows.
Click To Tweet
Fundamentally, the conventional thinker prefers to accept the world as it is. The integrative thinker welcomes the challenge of shaping the world for the better.
Click To Tweet
The Problem-Solving Power of Integrative Thinking The test of a first-rate intelligence is the ability to hold two opposing ideas in mind at the same time and still retain the ability to function. One should, for example, be able to see…
Click To Tweet


Our Critical Review
Our humble way of addressing Roger's viewpoints is an illustration of the admiration we've shown in this book summary.
If you intend to lean towards success, then you need a new guide-force that can evaluate the impact of your actions.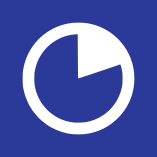 Learn more and more, in the speed that the world demands.