Dude, You're Gonna Be a Dad! Summary
5 min read ⌚
How to Get (Both of You) Through the Next 9 Months
Are you planning to be a father soon? Or is your partner already expecting?
If you can resonate with the above questions, then this is where you should be.
In the following summary of "Dude, You're Gonna Be a Dad!" we will provide you with all information you need to have before that small creature that changes your life forever arrives.
Don't sweat it! The right information makes everything at least a little bit easier.
So read on, and become the best dad-to-be there is.
Who Should Read "Dude, You're Gonna Be a Dad!"? and Why?
Some people may feel shocked, and others may expect it. But no matter what kind of person you are, no man ever is wholly prepared for those life-changing words coming from his partner: I am pregnant.
We understand, having a baby is one of the most significant milestones in a human's life, and it is natural to feel surprised, overwhelmed, and even frightened.
However, if you just put in the right amount of preparation, we promise that everything will be easier.
But, how do you prepare?
That is where "Dude, You're Gonna Be a Dad!" comes into play. It is a perfect guide for all nervous dads-to-be, couples wanting to start a family or men that are in general curious about fatherhood.
About John Pfeiffer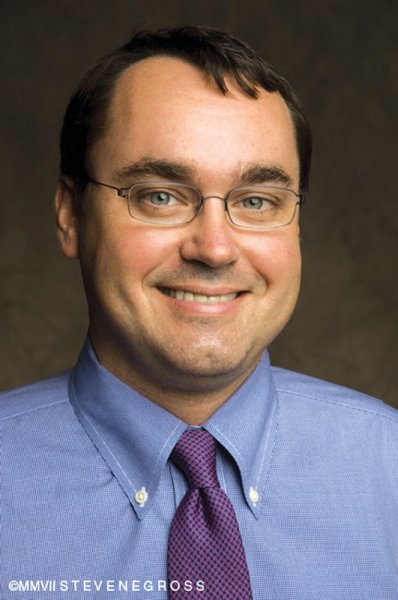 John Pfeiffer is an author, financial advisor and a father of three.
"Dude, You're Gonna Be a Dad! Summary"
If you are reading this summary and considering reading the book, then congratulations, you have conceived!
But, we have to warn you, even though you have done the (for many people) hard part, there is always a risk of miscarriage.
We do not say this to scare you, but to make you choose the day you announce the news wisely. It may be best to wait for the third month, so miscarriage is less likely to happen.
Holding the news for yourselves is one of the many ways to create a strong bond with your partner during her pregnancy.
Other opportunities show themselves when you schedule doctor visits or ultrasounds.
We get it, you may not be able to show up for every appointment, but we advise you to be there at the first, third and forth.
Why?
Because these are the times when the doctor will confirm the pregnancy, let you hear your child's heartbeat, and let you see the baby for the very first time.
As the pregnancy progresses, and your partner faces physical challenges such as morning sickness, you will need to learn ways to be of help.
Finally, the body change that women experience is quite stressful for most of them.
So, make sure you shower her with love and show that you love the way her body is transforming. This will help her love it too.
Love each other, support each other, and communicate – and everything will be just fine.
Key Lessons from "Dude, You're Gonna Be a Dad!":
1.      The Second Trimester
2.      The Third Trimester
3.      After The Birth
The Second Trimester
If you successfully reached the fourth month, congratulations are in order!
Miscarriage is now less likely to happen, and you and your partner can start preparing for the baby to arrive.
However, what are the expectations you can have in the second trimester?
Well, make sure you are prepared for some heartburn and mood swings as the hormone levels of your partner start changing. You can also expect the beginning of false labor pains, so you need to start working together with your partner in differentiating between the fake and real pains.
Additionally, you will soon know (if you want to) the sex of your child!
So, regardless of whether you decide to know the sex or not, you may start coming up with names.
This is also the best time to get as much of the baby things ready as you can: hold a baby shower, and prepare the home for the baby's arrival.
The Third Trimester
As you enter the third trimester, with the name picked and your home ready, you might wonder what next?
Well, it is the perfect time to understand the birthing process.
You may consider birthing classes, the different delivery scenarios, and refresh your first-aid knowledge.
You should also decide whether your partner will have a vaginal or cesarean birth.
Furthermore, if you want to save the placenta or the umbilical cord, now is the time to make the arrangements.
Aside from all of this, just enjoy your last months!
Those things that you have heard – that becoming a parent is life-changing are no lie. Your interests and priorities will never be the same again.
After The Birth
Congratulations! Your baby has arrived!
It is the beginning of your new life.
Now, let's move on to some decision-making.
The question on the list is breastfeeding. Will your partner go natural or use formula? Just make sure you agree and are on the same page.
Now, since the birth just happened, and all the attention will be pointed to the baby and the mother for some time, you will have to carry a considerable burden for the next few months.
You know, studies show that even men suffer from postnatal depression.
Maybe it is the time to include the grandparents. First, they can be of great help, and second, it is just amazing to let them enter your kid's life from its beginning.
However, if you decide to do that, get ready for all the advice they will give you. You do not have to accept all of it.
In fact, you should not accept all of it. Set boundaries early on. You are the one to decide how your kid is brought up.
Another thing to keep in mind is to put a visiting policy in place. We understand that everyone will want to see the newborn, but its immune system is fragile, so for at least a month, stay away from too many encounters.
Lastly, be prepared for sleep deprivation, which will be one of the greatest challenges during this time.
But don't worry, you will handle it just like everything else: by communication, planning, and showing support.
Like this summary? We'd Like to invite you to download our free 12 min app, for more amazing summaries and audiobooks.
"Dude, You're Gonna Be a Dad!" Quotes
One night a father overheard his son pray: "Dear God, Make me the kind of man my Daddy is." Later that night, the father prayed, "Dear God, Make me the kind of man my son wants me to be.
Click To Tweet
I hate to stereotype, but it requires so much less thought.
Click To Tweet
As Dad-to-be, your primary job is to make sure Mom-to-be doesn't see red during this stressful time of emotional and physical upheaval for her, and do your part to make the pregnancy as successful as possible.
Click To Tweet
There are approximately 3,712 ways for a man to look stupid during pregnancy, and I'm here to help you avoid (most of) them. Time is of essence and you need to prepare.
Click To Tweet
Man up, get some knowledge of your own, and the entire process will go more smoothly for everyone.
Click To Tweet


Our Critical Review
"Dude You're Gonna Be a Dad!" is a book written by a dad of three for all men out there who are prepared to enter parenthood. It is a great read that covers the whole process: from conceiving, all the way to recovering after birth.


Just a regular guy with a knack for writing, and digital marketing.
Emir is the Head of International and SEO at 12Min. In his spare time, he loves to meditate and play soccer.