the sun and her flowers summary
10 min read ⌚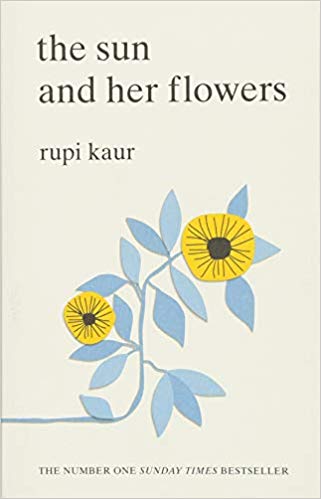 As we promised yesterday – in honor of Rupi Kaur's 26th birthday – we bring to you today a summary of her second collection of poems as well.
Published a year ago – almost to the day – the sun and her flowers is everything that milk and honey was.
And sometimes – even more.
Who Should Read "the sun and her flowers"? And Why?
Once again mainly directed at the young female population, the sun and her flowers is a bit more mature and universal than milk and honey, tackling more immediate and less sex-dependent topics such as immigration and embracing one's roots.
However, it is once again the girls – teenagers and young adults – who'll enjoy this book the most.
Rupi Kaur Biography
Rupi Kaur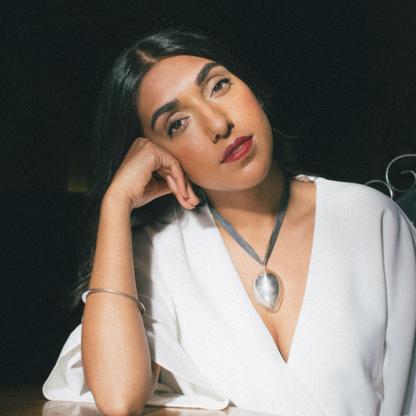 is an Indian-born Canadian poet, illustrator, and photographer.
She started writing anonymously in high school, but she gained a cult following only when she started publishing her poems on Instagram.
Self-published, her first collection of poetry – milk and honey – is, quite possibly, one of the best-selling poetry books in history.
Even though the sun and her flowers has so far sold in somewhat smaller numbers, it has still sold over a million copies – a fabulously staggering number for a poetry book in the 21st century!
Find out more at https://rupikaur.com
the sun and her flowers summary
To quote Rupi Kaur, "the sun and her flowers is a collection of poetry about grief, self-abandonment, honoring one's roots, love, and empowering oneself."
Just like milk and honey, this one too is divided into thematic chapters: wilting. falling. rooting. rising. and blooming.
As is evident from the titles, the framing narrative is the life cycle of a flower which Rupi uses to explore the metaphorical deaths through which we all have to go in order to finally blossom.
Background
After the tremendous success of milk and honey, Rupi Kaur signed a deal with Simon & Schuster for two more books.
And then she started suffering from something which can be tentatively described as writer's block. She knew that she wanted to write and she knew that she hadn't lost her talent in the meantime.
However, she felt so much pressure that nothing she ever wrote satisfied her:
For months and months and months I couldn't write. I would write down a sentence and get so angry at myself because I'd think it was complete garbage. I'd rip it up. You know that typical writer thing everybody thinks we do, well that happened for quite a while. Then I thought this isn't working and if I keep working like this, I'm not going to get anywhere. I really had to switch around how I was thinking about the second book.

The Cathartic Experience
As Rupi explains in an interview with Jimmy Fallon, the thing that finally did it for her was when she realized she had time; that if she is genuine and honest, she will write another book that matters; and that she's not writing poetry to earn money, so – there's no rush, nor pressure.
To purify herself and start all over, she wrote this poem:
they convinced me
i only had a few good years left
before i was replaced by a girl younger than me
as though men yield power with age
but women grow into irrelevance
they can keep their lies
for i have just gotten started
i feel as though i just left the womb
my twenties are the warm-up
for what i'm really about to do
wait till you see me in my thirties
now that will be a proper introduction
to the nasty. wild. woman in me.
how can i leave before the party's started
rehearsals begin at forty
i ripen with age
i do not come with an expiration date
and now
for the main event
curtains up at fifty
let's begin the show
In the end, the sun and her flowers bloomed into "a grown-up version of milk and honey. The style is the same but [she goes] deeper. It's more emotional," as Rupi Kaur, fully aware, says in a Guardian interview.
The Title
Dedication and Epigraph
Rupi Kaur dedicates the sun and her flowers to her family: her father, mother, brother and sister. They – in the eyes of Rupi – "define love."
The epigraph is a little gem, wedding the joy of life with the sexual experience, the carnal with the spiritual, the life cycle of the plants with what it means to be human, Rupi's first book (notice the use of the word "honey") with her second, the one we're about to read:
bees came for honey
flowers giggled as they
undressed themselves
for the taking
the sun smiled
– the second birth
wilting
The dictionary defines the word "wilt" as "to become limp or flaccid; droop." So, this word encompasses in itself two very different states: explicitly, immediate damage but also, implicitly, past greatness.
A great title for a chapter which treats the subjects of heartbreak and loss.
A big part of sun and flowers, says Rupi Kaur herself, is about the grief of losing "what you think is the love of your life – and dealing with its raw aftermath. How do you redefine love when your idea of love is something that's so violent? When your idea of passion is anger. How do you fix that?"
Well, sometimes you can't:
i could be anything
in the world
but i wanted to be his
And sometimes everything you can do is pretend that your loss hasn't happened:
in order to fall asleep
i have to imagine your body
crooked behind mine
spoon ladled into spoon
till i can hear your breath
i have to recite your name
till you answer and
we have a conversation
only then
can my mind
drift off to sleep
And sometimes the pain is so great that it makes you want to annihilate yourself. That way, you can reimagine your own existence. And you can be someone else, someone you are not, but also someone he loves; that way, you can be his again: "what draws you to her/ tell me what you like/ so i can practice."
As the poetess herself realizes during a therapy session in one of her longest poems yet – this is not the way to go. Because love cannot come from self-hate, it must be "figuring out all the kind sweetness we deserve." In other words, love is not becoming someone else to be chosen – "love is knowing whom to choose."
So, don't worry – even though "[he] took the sun with [him] when [he] left," – "you will make it to the end."
Just "open the door to the rest of it."
falling
Oh, only if it were that easy! – that's the leitmotif of the second chapter of the sun and her flowers. Because after loss comes not only pain, but also numbness:
i hardened under the last loss. it took something human out of me. i used to be so deeply emotional i'd crumble on demand. but now the water has made its exit. of course i care about the ones around me. i'm just struggling to show it. a wall is getting in the way. i used to dream of being so strong nothing could shake me. now. i am. so strong. that nothing shakes me.
and all i dream is to soften.
Robert Sapolsky defines depression as a "genetic/neurochemical disorder requiring a strong environmental trigger whose characteristic manifestation is an inability to appreciate sunsets." It feels as if Rupi Kaur ruminates upon this definition when she writes thus:
Yesterday
when i woke up
the sun fell to the ground and rolled away
flowers beheaded themselves
all that's left alive here is me
and i barely feel like living
– depression is a shadow living inside me
It seems as if the poetess underrated the extent of a heartache, which, regardless of whether it is caused by a friend or a lover, is always the same: "a loss is a loss is a loss," concludes Kaur soon, echoing the best-known Gertrude Stein line.
And the problem with losing someone is not the absence of that someone – it is the absence of yourself from your own body and the things you need to do to become your self again:
it felt like you threw me
so far from myself
i've been trying to find my way back ever since
And the only way to transcend this state of loss is by finding уour way back to yourself and becoming full again. And that can only come when we realize that there are different ways in which one can be full:
you were mine
and my life was full
you are no longer mine
and my life
is full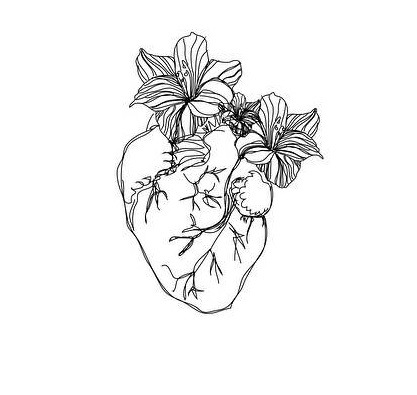 rooting
The poems in the third section, rooting, mostly focus on topics such as borders and the experience of the immigrant:
they have no idea what it is like
to lose home at the risk of
never finding home again
to have your entire life
split between two lands and
become the bridge between two countries
Bathed in her own ("my mouth carries two worlds – accent"; "broken English") and her family's experiences as immigrants, Rupi Kaur's verses in this section exude with both poignancy and power. Because the immigrant is someone who has gone through hell, but also someone who has acquired so much strength through this suffering that he's become so much more than the tender things we are:
what if we get to their doors
and they slam them shut i ask
what are doors she says
when we've escaped the belly of the beast
There's also a cry for compassion in rooting, because, in the words of Rupi, "borders/ are man-made/ they only divide us physically/ don't let them make us/ turn on each other – we are not enemies."
Hear that, Trump?
rising
And then, out of the pain and the suffering – we rise, Maya Angelou style!
True, "the middle place is strange/ the part between them and the next," but it's also part of every transformation. So, "never feel guilty for starting again," especially if you've been drained by your previous love.
Find someone who "energizes you" and "wraps you in the word special."
And that someone must be – just like you – full on his own, because:
when you are
full
and i am
full
we are two suns
You'll know when that happens:
they should feel like home
a place that grounds your life
where you go to take the day off
– the one
blooming
As Kaur says in one of her falling poems, "you do not just wake up and become the butterfly – growth is a process."
And this one ends with the most straightforward discovery of them all: that you are enough.
"look down at your body," Kaur implores, and "whisper/ there is no home like you/ – thank you." "their concept of beauty/ is manufactured," she adds later on. "i am not – human."
This leads Kaur to an interesting revelation: "it is a trillion-dollar industry that would collapse/ if we believed we were beautiful enough already."
So, why don't we?
Why do we feel the need to go under the knife and become something that we are not? We are not each other's competition – and until we realize that, everybody is losing.
You should not go gently into the good night: you should do your best to meet Death with a smile upon your face; as a winner:
when i go from this place
dress the porch with garlands
as you would for a wedding my dear
pull the people from their homes
and dance in the streets
when death arrives
like a bride at the aisle
send me off in my brightest clothing
serve ice cream with rose petals to our guests
there's no reason to cry my dear
i have waited my whole life
for such a beauty to take
my breath away
when i go
let it be a celebration
for i have been here
i have lived
i have won at this game called life
– funeral
the sun and her flowers epilogue
Just like milk and honey, the sun and flowers concludes with short prose with a very simple, but potent message. It ends thus:
i find it deeply important to accept that we are not the masters of this place. we are her visitors. and like guests let's enjoy this place like a garden. let us treat it with a gentle hand. so the ones after us can experience it too. let's find our own sun. grow our own flowers. the universe delivered us with the light and the seeds. we might not hear it at times but the music is always on. it just needs to be turned louder. for as long as there is breath in our lungs—we must keep dancing.
Like this summary? We'd like to invite you to download our free 12 min app for more amazing summaries and audiobooks.
"the sun and her flowers pdf quotes"
you left/ and i wanted you still/ yet i deserved someone/ who was willing to stay
Click To Tweet
i notice everything i do not have/ and decide it is beautiful
Click To Tweet
you are an open wound/ and we are standing/ in a pool of your blood/ – refugee camp
Click To Tweet
sometimes/ i stop myself from/ saying the words out loud/ as if leaving my mouth too often/ might wear them down/ – i love you
Click To Tweet
i will no longer/ compare my path to others/ – i refuse to do a disservice to my life
Click To Tweet


Our Critical Review
Rupi Kaur is fully aware that she is not like other poets. And that's what makes her so special: instead of creating something artificial (you know, as in: art), she has opted to create something immediate and sincere.
And people respond to that.
There's a reason for that, of course: as David Foster Wallace warned in the wake of the September 11 attacks, we've become too insincere. And unless we do something about it, that can destroy us.
So, thanks, Rupi, for doing all that you can to stop that.
you. heal.


Just a regular guy with a knack for writing, and digital marketing.
Emir is the Head of International and SEO at 12Min. In his spare time, he loves to meditate and play soccer.