Powerful Summary – Patty McCord
9 min read ⌚
Building a Culture of Freedom and Responsibility
At Netflix, Patty revolutionized the concept of efficiency by challenging the conventional methods of doing business.
She should undoubtedly be accorded the status of policy-changer, due to her efforts.
In this summary, we try to share the most critical findings.
Stay with us!
Who Should Read "Powerful"? And Why?
It's hard to determine, who is fit to read this book and leverage its takeaways. In our humble opinion, anyone working or participating in some organization should consider diving into its mysteries.
These days, it's impossible to find someone who's not incorporated into some system. Therefore, we wholeheartedly urge you to scratch the surface of "Powerful" regardless of your position.
About Patty McCord
Patty McCord draws on her personal and professional experience to cast doubt on the Silicon Valley concepts of fresh ideas. She yearns for a full-scale modification, in terms of how we behave and think within the business environment.
By putting the best practices on a silver platter, she makes it easier for the reformers to utilize the knowledge and apply the methods. Patty spent more than a decade at Netflix, while continually being on the lookout for better ways of conducting the operations.
She is a frequent keynote speaker and an advocate for challenging the outdated policies. So far, she has appeared on a dozen CEO Forums, and Business Schools.
"Powerful PDF Summary"
Do you have the guts to hear the bitter truth or you prefer to comfort yourself with lies? – We'll get to that in a minute, but first, one must realize that advocating for changes in the workplace, might not be a straightforward transition. Patty states that hiring adults, meaning persons whose focus is fixated on improving the company, will make your life a lot easier.
The rookies, in need of a babysitter, will often turn out to be costly. Filling up your organization with self-managing people can create the snowball effect. These characters endorse criticism, are prone to learning, and know their boundaries.
Arguably, siding with the reality will give you a leg up in any quarrel.
For instance, a football team requires from its players to showcase their talent in order to achieve victory. A one man's show would never suffice, and the same analogy can be broken down into details regarding HR and business overall.
How can we define this phenomenon?
A culture of responsibility is perhaps the most suitable description and stands as a symbol of a prosperous association. Nonetheless, this system should not be sided with "working harder" but linked to the idea of adding greater value.
Although this will eventually crank up the competition, you should not dread the idea of a challenge. Being eclipsed by someone can become the turning point in your life. On the bright side, you should try to outperform yourself on a daily basis.
From a leadership vantage point, these urges must be fueled continuously but monitored in order to balance the scales.
In the early years of the 20th century, an average employee had zero respect and no contribution to decision-making whatsoever. The exploited machinery had to stick to their routine, without even bothering to comprehend the operations.
This ineffective way of management started to crumble when a new form of leadership emerged.
Generally speaking, the new generation tries not to divulge misinformation by integrating all the layers into the system. In doing so, all the parties can get an aerial view of the situation and share their insights.
Nowadays, each applicant, employee, associate, partner, or manager strives to understand the whole ball game. Nobody wants to be a drop in the ocean, but an essential element to the business. Achieving that however, it's often easier said than done.
Encourage debates, dialogue, freedom of expression, annual reviews, or simply communication – will get you across the threshold.
The Power of a Debate and Radical Honesty
It's unlikely that you'll be stunned upon hearing that people are not fond of two-faced leaders. There's absolutely no need to twist the reality because disclosing the problems in a timely fashion can help the organization to assess its current rankings.
In the light of this discovery, it's also critical to mention that not all employees, welcome constructive criticism. Nonetheless, if you establish such a corporate culture, they'll have little choice but to embrace transparency.
Let's unveil few benefits, which are a direct result of radical honesty on an organizational level:
It minimizes backstabbing

It enhances the communication

It spots the problems promptly as they rise to the surface

It adds to problem-solving

It improves the performance of all parties
Indeed, the number of leaders that dare to acknowledge their mistakes is still meager. By breaking the ice, they create a new culture and incite the employees to do likewise. In other words, they will automatically trigger transparency.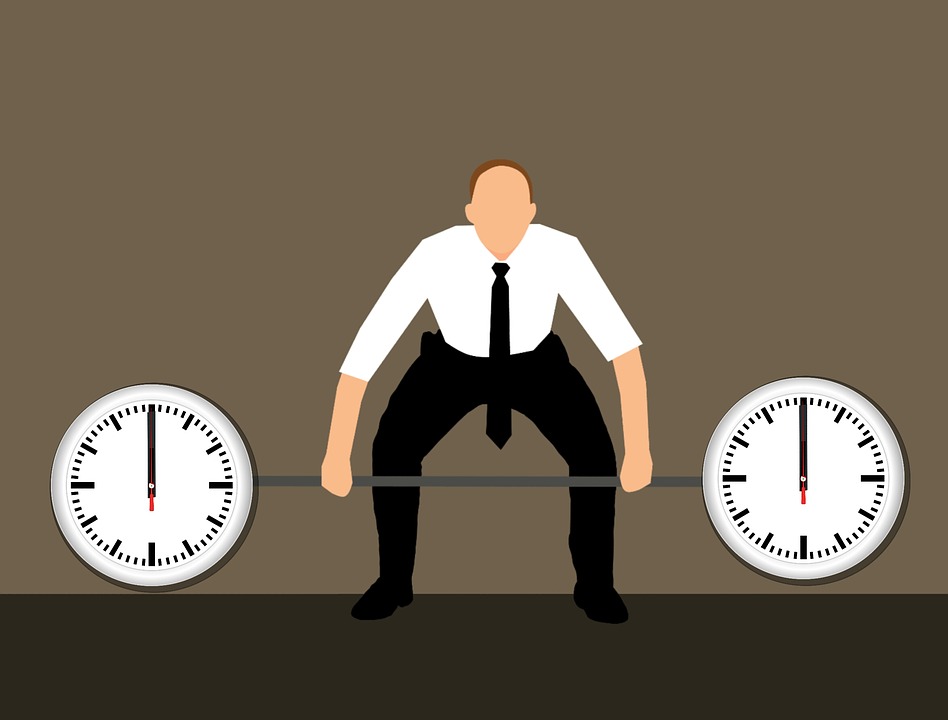 At Netflix, Patty brought in an all-encompassing feedback system for the employees to share their insights on the team's efforts and submit their annual analysis.
When it comes to debating or discussing, the leader should set terms in advance, and urge everyone participating in the debate to adhere to them. After all, problems crop up each day, and the organization must put its analytical prowess to the test by encouraging dialogue.
If you find yourself in an argument, give a stamp of approval to anyone who shares facts not personal agenda. In like manner, you should abide by the same set of norms, and refrain yourself from getting emotional when a potential conflict erupts.
In the meantime, you should stick to your broadness, because someone may lay down a series of well-researched theories that oppose your perspective. Be prepared to double-check your methods, and leave your ego aside.
According to Patty, debates among smaller groups bring about a revolution in the organization because of the input. They are not prone to group-thinking, which opens a window of various scenarios and conclusions.
When it's your turn to present your insights, be on alert for people who adhere to their biases. The information extracted to support their claim is rarely applicable to the matter of contention. Even so, it's needless to say that formal debates are the epitome of business breakthroughs.
Build the Powerful Future by Finding the Right People
As reported by Patty – today's actions and behavior shape the future. By being aligned with the fluctuating practices in the digital age, you'll develop into an energetic leader. For example: you have this great idea of how should your team should perform in a year or so, but you lack the execution methods.
Start by labeling every element that is hampering the enhancement and transition. Next up, lay the groundwork for the future by making the necessary modifications in order to scale the company. Such an attitude has all the earmarks of successful progression.
Being proactive when instigating the complete change, will push you to find the right people who don't bear a grudge against alteration. The scatterbrained attempt to carry out all of these assignments shouldn't serve as an excuse in potential failure. Genuine leaders pour their blood, sweat, and tears in order to embolden the organization; and they also blaze a trail for others to follow.
Evidently, without the prowess and craftiness to back them up, they can't do much. The detailed planning doesn't incentivize the execution as one might have hoped, and only the team of implementers is duty bound to accentuate the proceedings. Prior to conducting the hiring process, consider the following aspects:
Pay little attention to the resume and observe the body language

Try to determine whether the applicant thrives on problem-solving

Assess their strong motives for joining the organization

Gauge the competence

Try to evaluate whether the applicant would be a good fit for the team
You don't need a big name, but a person whose skillset, character and determination apply to the team's vision. As simple as that! For the job, you need a set of HR officials who understand the technical side of the business too.
Once you find people whose expertise matches the organization demands, you could expand the operations.
The beginning of the 21st century was turbulent for Netflix. The company merely collapsed due to deep economic malaise within its ranks. Netflix reacted by laying off almost 1/3 of its employees. What came as a shock to the new operational structure, was the fact that, this new policy generated remarkable dividends.
The crafty pool prevailed over the obstacles by embracing more responsibilities in order to fill in the gap. It didn't take too long for Netflix to get back on track, and restore its former status.
The Art of Managing the Employees
When an organization is crammed with underachievers, it cannot function in a strong fashion. That's a major blow to the company, and that's precisely what happened to Netflix. Nonetheless, the line that separates productive employees from bad ones is very slim.
Every so often, people are hired for a position that doesn't match their expertise, or the officials are not aware of their contribution. Either way, a leader must double-check to see whether the managerial hierarchy with all its sub-elements is well structured.
When it comes to payment, Patty McCord argues that you should at least ponder about paying top of the market for the positions that you believe are the most precious to the organization.
A common mistake most managers make is taking into account only what the organization can afford in terms of salary. Indeed, being aware of your financial capabilities is critical, but sometimes you should consider the value that the new hire will generate.
To put it differently, consider how will the new employee influence the business, and as a result, perhaps you need to conduct an audit regarding this matter. It's a topic that should be thought about.
After putting all the elements on the table, you can agree on a salary that reflects the financial worth that the new employee will bring. Meanwhile, don't forget to execute the following checklist:
Embrace transparency

Don't hesitate to increase the salaries of those who deserve it

Identify the best value for the business

Don't put a lot of weight on salary surveys
Singing the praises of the employees is a tremendous team-building asset. The same methodology works perfectly fine when constructive criticism is unleashed. This strategy can diminish the chances of getting sued by a former employee who was fired based on its performance.
Goodbyes don't manifest the end of the world nor speak about the attributes of the individual. Genuine managers understand that some people are not in tune with the particular working atmosphere. They would even recommend them to someone else, only to expose them to an environment that resonates with their skills.


Key Lessons from "Powerful"
1. Get into the right frame of mind
2. Less is more
3. Don't be a narrow-minded prick
Get into the right frame of mind
Then again, Patty McCord states that openness can help you to balance the scales in favor of the organization, and keep underachievers at a distance.
Don't hesitate to speak your mind! A good leader can both lavish praise upon someone, and discuss the probability of someone being better off at some other company or team.
Less is more
The conceived plan, must not incorporate people who are pessimistic from the outset. This tells you that only a handful of high-performers can do the job.
Improve the cohesion among them and try to identify any potential twists.
Don't be a narrow-minded prick
In case you've miscalculated the severity of the problem, agree to support the better solution and alter your viewpoints.
As you can see, a productive debate can shore up the company, so don't be reluctant to solicit as many views as possible, to get a bird's eye view of the situation.
Like this summary? We'd Like to invite you to download our free 12 min app, for more amazing summaries and audiobooks.
"Powerful Quotes"
Trust is based on honest communication, and I find that employees become cynical when they hear half-truths. Cynicism is a cancer. It creates a metastasizing discontent that feeds on itself, leading to smarminess and fueling backstabbing.
Click To Tweet
Are we limited by the team we have not being the team we should have?
Click To Tweet
Instilling belief in the practice gets easier as managers come on board. The greater the density of great team builders you achieve, the more you can spread the practice organically.
Click To Tweet
When engineers start to whine about a process you're trying to implement, you want to really dig into what's bothering them, because they hate senseless bureaucracy and stupid process. But they don't mind discipline at all.
Click To Tweet


Our Critical Review
Like what you saw or read? We bet you did because this is one of those books that get you all fired up and ready to conduct the necessary changes.
We advise you to read this book, page by page to get a good handle on what Patty is trying to convey.


Just a regular guy with a knack for writing, and digital marketing.
Emir is the Head of International and SEO at 12Min. In his spare time, he loves to meditate and play soccer.