The Tattooist of Auschwitz PDF Summary
9 min read ⌚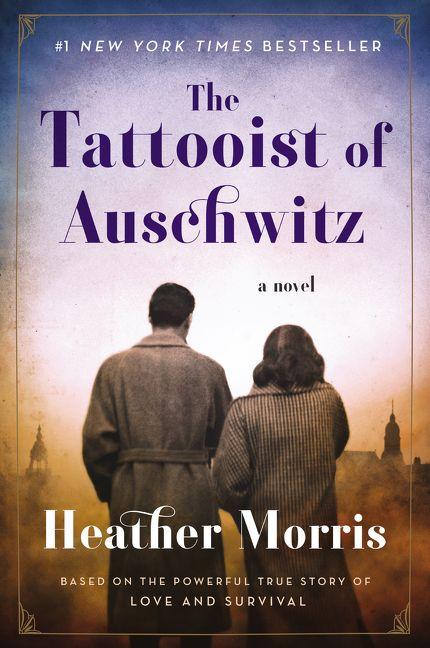 Based on the Powerful True Story of Love and Survival
During the last three years of his life, Lale Sokolov was interviewed by writer Heather Morris for his story.
The reason?
He was a Holocaust survivor.
Even more:
He was The Tattooist of Auschwitz.
Who Should Read "The Tattooist of Auschwitz"? And Why?
The blurb says it all: "For readers of Schindler's List, The Man Who Broke into Auschwitz and The Boy in the Striped Pajamas comes a heart-breaking story of the very best of humanity in the very worst of circumstances."
We'll add to this list The Zookeeper's Wife as well – another book you ought to read if you want heartwarming stories coming from the depths of hell.
Heather Morris Biography

Heather Morris is a New Zealand-born Melbourne-based Australian author
After getting a job at the Social Work Department at Monash Medical Centre in Melbourne in 1995, Morris decided to follow her passion for storytelling and creative writing and enrolled in The Professional Scriptwriting Course through the Australian College of Journalism.
Heather's first screenplay was optioned by Academy Award-winning writer Pamella Wallace (Peter Weir's Witness). The Tattooist of Auschwitz was also initially written as a script, but it eventually evolved into a self-published bestselling novel, Morris' debut.
Find out more at https://www.heathermorris.com.au/.
Plot
The Tattooist of Auschwitz, writes Heather Morris in an Author's note appended to this novel, "is a story of two ordinary people, living in an extraordinary time, deprived not only of their freedom but their dignity, their names, and their identities, and it is Lale's account of what they needed to do to survive."
Lale is the nickname of Ludwig Sokolov (né Eisenberg), an Austro-Hungarian-born Slovak-Australian Holocaust survivor who served as Auschwitz's main Tätowierer – i.e., tattooist – for the years between 1942 and 1945.
And when we say tattooist, we don't mean someone who ornamented the bodies of people with tribals or a favorite quote or two.
Oh no!
This is a concentration camp in Nazi Germany, so you already know that Lale was the man responsible for all those numbers inked into the arms and hands of Holocaust survivors.
His story is even more remarkable, it turns out.
You see, Lale fell in love with one of the girls he had tattooed, Gisela "Gita" Furman.
She's the second person of Morris' concise summary of her novel.
But for many months of Lale's life, she was nothing more than a number:
34902.
Lale and 34902
The Tattooist of Auschwitz opens in the Auschwitz concentration camp in June 1942, where we can witness a young man named Lale tattooing a young girl, a newcomer, with the number 34902.
Lale tries not to look at her all the while, and she, warned to say nothing, tries not to utter a single shriek, regardless of all the blood and pain.
"Well done," he says to her once he completes his job.
And then, this happens:
When he has finished, he holds on to her arm for a moment longer than necessary, looking again into her eyes. He forces a small smile. She returns a smaller one. Her eyes, however, dance before him. Looking into them his heart seems simultaneously to stop and begin beating for the first time, pounding, almost threatening to burst out of his chest. He looks down at the ground, and it sways beneath him.
The story shifts back a few months, and we learn that, in the month of April 1942, Lale was in the girl's position himself: soon after his arrival to Auschwitz, he was tattooed with the number of 32407.
"How can someone do this to another human being?" – Lale wonders.
But it is only the beginning of his suffering.
Soon enough, he becomes ill from typhus, and it is only to the kindness of his bunkmates that he owes his survival.
After his recovery, Lale becomes an apprentice to Pepan, the tattooist of the camp. In the following two months, the two inscribe countless arms with unique ID numbers.
In June 1942, an all-female group arrives to the camp; one of the prisoners catches the eye of Lale; he tattooes her with the number 34902.
"Hurry up, Lale," Pepan urges him.
When Lale looks up again, the girl is gone.
Head Tätowierer
Time passes, and one day Pepan mysteriously disappears.
But this is a place where you are not advised to use words such as why and how in situations such as these; the only thing you do is accept the fact and everything that comes with it.
In Lale's case, the direct consequence is that he becomes the head Tätowierer of Auschwitz, a position which, naturally, comes with a few privileges; among them, the most important are knowing the date (we're not joking!), extra rations and better lodgings.
It also comes with a bit of a setback: a personal guard.
His name is Stefan Baretski, a crude and violent man born in Romania, but also one whose not-so-very-pleasant past (to use a euphemism) can explain a lot about his behavior; though uneducated and brutal, Baretski is also humane enough to notice the way Lale looks at one brown-eyed girl one Sunday afternoon.
"Would you like to meet her?" – he asks the head tattooist. "Write to her, tell her you like her," Baretski says to Lale's surprise. "I'll get you paper and a pencil and bring her your letter. What do you say? Do you know her name?"
Well, if you can say a number is a name, then you do too: it's 34902.
Fortunately, Baretski is serious and, with his help, Lale finally meets the girl.
He learns that her name is Gita, but nothing more: she's simply not interested in sharing details about her past, for the simple reason that she doesn't believe in her future.
However, the thing growing inside their hearts is just too powerful to be resisted.
And you don't need Viktor Frankl to tell you that it's also what can get you through almost anything.
A Network of Smugglers
Lale uses his privileged position to make Gita's life a little more bearable in the camp: through Baretski, he sends her not only messages but also extra food for her and her close ones.
In addition, Lale creates a network of smugglers whose goal is quite about the same, but whose subject is broader.
This is how it works?
First, the girls who sort through the confiscated goods of the newly arrived prisoners bring him jewels and money and everything even remotely worthy.
Then, Lale uses the jewels to pay laborers from the nearby villages.
Next, these villagers sneak in food and medicine inside Auschwitz, which Lale either distributes to the ones in need or uses them to bribe other people in privileged positions such as him.
It's little, but, in the end, it's the most one can do at a place which was basically earth's equivalent of hell; who knows: maybe it was even worse.
We, for once, can't imagine a hell more frightening than the one walled within the concentration camps of Second World War Poland.
The Gypsies and Doctor Mengele
After some time, a large group of Romani people arrive at the camp and are lodged in Lale's block.
A good place as any for a digression: people seem to forget that up to 1 million Romani were killed during the Holocaust!
Even more: what was Holocaust to one group of people, was actually Porajmos for another; in case you didn't know, that's the Romani word for "Devouring," and the way the Romani refer to what we only know (unjustly) as the Holocaust.
Anyway, Lale is fascinated by the Romani way of life – who isn't? – and he starts spending more and more time with them; after a while, he becomes an honorary Romani, and the block itself is lightened up by the new guests so much so that it becomes known as the "Gypsy camp."
But, wait a second!
We're in Auschwitz.
Of course, happiness and warmness are not things you usually feel here.
Enter Doctor Josef Mengele.
If you don't know him – but you probably do from your nightmares – he was a member of a team of doctors who selected victims to be killed in the gas chambers.
In his case, however, the rest were the less fortunate, because they eventually became part of his pretty deadly medical experiments.
Yup, he was a real-life doctor Frankenstein; even worse: he used living and breathing people to conduct his experiments.
Temporarily Losing the Privileges
One day, the SS guards reveal jewels and food under Lale's mattress.
Once again, this is Nazi Germany, so we don't need to tell you what follows: Lale is stripped of his privileges, tossed into an interrogation cell, and beaten senseless.
Fortunately, he is not executed – thanks to his connections and the bribes mentioned above. However, after he is released from prison, Lale is made laborer for a while before his old job is given back to him once again.
Two years have passed since his imprisonment:
He lives in a community largely split into two – Jewish and Romani – identified by their race, not their nationality, and this is something Lale still cannot understand. Nations threaten other nations. They have the power, they have the military. How can a race spread out across multiple countries be considered a threat? For as long as he lives, be it short or long, he knows he will never comprehend this.
Lale can't wait to go back to the Gypsy camp.
The only problem?
There's no such thing anymore, because, in the meantime, most of its members – in a way, Lale's extended family – had been murdered.
Thinking about Mengele, we have to add: others might not have been as fortunate.
The Separation
Half a year later, rumors of an uprising start circulating around Auschwitz, coupled with the news of the imminent arrival of the Soviet army.
The SS officers are dedicated to destroying the records and start transferring the prisoners.
Among the those transferred is Gita who Lale sees being marched out of the gates of the camp with hundreds of other female prisoners.
"Gita!" he screams, kneeling in the snow in front of an unmoving guard.
"He looks up at the sky, which seems only to be getting darker as the morning breaks. Above the noise of screaming guards and barking dogs, he hears her: 'Furman. My name is Gita Furman!'"
There's still time for Lale to shout out loud three more words: "I love you."
Bratislava
Unbeknownst to Lale, Gita manages to escape from the guards and together with some other women, she finds refuge in a nearby village.
After some time, she reaches Bratislava, where she joins many other Holocaust survivors: in 1945, Bratislava was the main point for Holocaust survivors in Czechoslovakia.
Two days before the liberation of Auschwitz, Lale is transferred himself to another place, the Mauthausen-Gusen concentration camp.
He manages to escape, but only to be captured by the Russians, who use Lale's knowledge of quite a few languages to force him to find them lovely young ladies interested in spending some time with them.
After several weeks, Lale gains their trust and uses this to escape from the Russians as well.
Finally, he makes his way to Bratislava, but even after weeks of searching, he isn't able to find anyone by the name of Gita Fuhrmann.
And then, one day, Gita and two of her friends pass by a funny-looking cart drawn by a tired old horse.
A young man climbs down from it.
"Is it him?" says one of Gita's friends.
"Yes," says Gita. "It is him."
Lale is unable to move; Gita walks to Lale and kneels in front of him: "In case you didn't hear me when we left Birkenau, I love you," she says.
"Will you marry me," he replies.
Do we really need to tell you the answer?
Lale sweeps Gita up into his arms and kisses her. One of Gita's friends comes over and leads the horse away. Then, with Gita's arms around Lale's waist and her head resting on his shoulder, they walk away, merging into the crowded street, one young couple among many in a war-ravaged city.
The Tattooist of Auschwitz Epilogue
And that's how the novel ends.
But there's an epilogue to The Tattooist of Auschwitz, written in the author's more objective tone. Together with the "Additional information" section, this part gives a brief overview of what happened next to the real Lale and Gita.
We learn that Lale and Gita chose the surname Sokolov because unlike Lale's birth surname Eisenberg, this one sounded far more Slavic.
Lale founded a business dealing with the import of fine fabrics, the last in Bratislava to be nationalized by the communist government.
Subsequently, he was sent to prison, where (advised by a Catholic priest) he started acting mad so that he could see a psychiatrist with whose help he got leave from prison.
During these days, Lale and Gita managed to escape to Vienna, from where the couple emigrated to Australia and settled in Melbourne.
The two had a child named Gary, the author of the poignant "Afterword" to Morris' book.
Like this summary? We'd like to invite you to download our free 12 min app for more amazing summaries and audiobooks.
"The Tattooist of Auschwitz PDF Summary Quotes"
If you wake up in the morning, it is a good day.
Click To Tweet
Remember the small things, and the big things will work themselves out.
Click To Tweet
To save one is to save the world
Click To Tweet
How can a race that is spread out across multiple countries be considered a threat?
Click To Tweet
It's only your own space if you make it yours.
Click To Tweet

Our Critical Review
As many have pointed out already, The Tattooist of Auschwitz takes quite a few liberties with the facts, containing multiple errors, exaggerations, misinterpretations, and understatements.
So be careful when you read it; however, do read it, because it's such an exceptional story of love and survival.
One that will surely inspire you to research some more about Lale Sokolov.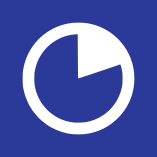 Learn more and more, in the speed that the world demands.